Congolese protesters clash in Brussels
A hundred and forty-four people were detained on Saturday night as a thousand demonstrators protested against the result of the presidential elections in Congo. The demonstrators were unhappy with the decision of the Congolese High Court to declare incumbent President Joseph Kabila the winner of the presidential poll.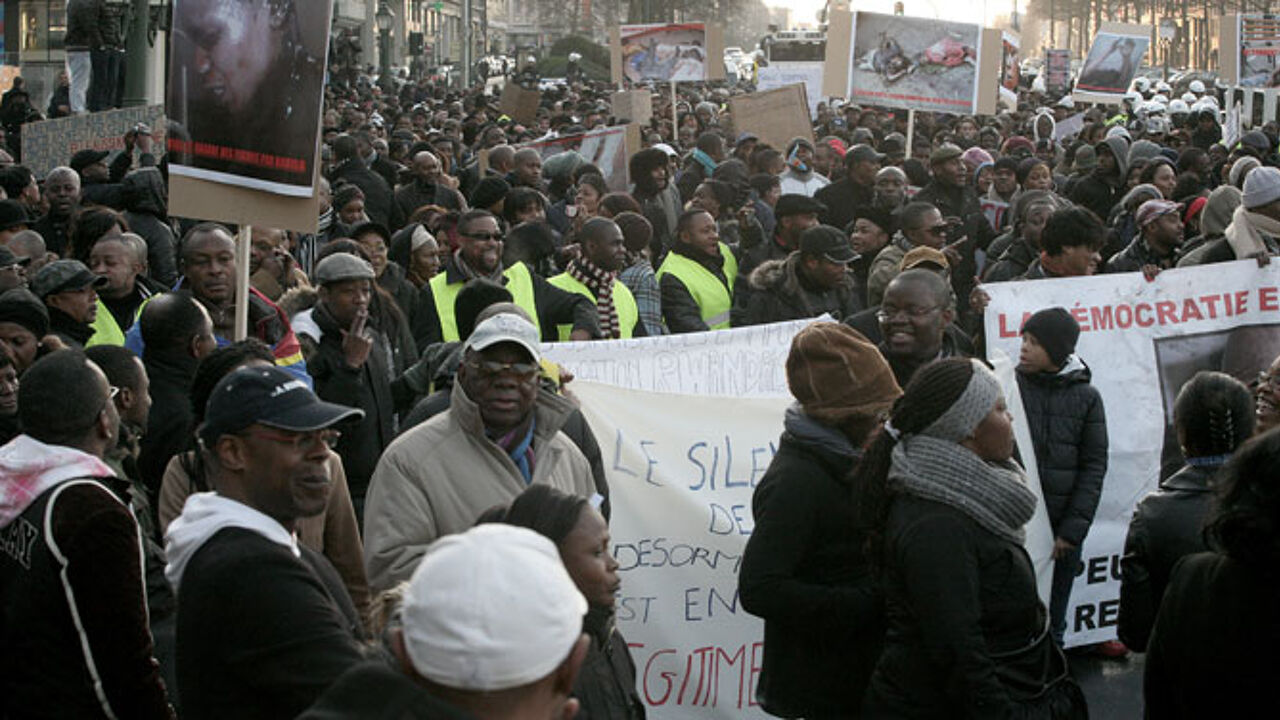 The Court announced that Joseph Kabila polled 48.95% of the vote with his challenger, Etienne Tshisekedi, getting 32.33%. Demonstrators claim that the election was fraudulent and want Mr Kabila to step down.
Brussels police counted some 1,000 demonstrators at a protest centred on the inner Brussels orbital ring road in the vicinity of Matonge, the Congolese district of the European capital. Excited demonstrators harassed several TV crews reporting on the protest.
The demonstration itself was slow to start because many protesters were unhappy with the route imposed by the police. Again and again protesters rowed with police and among themselves.
Brussels police on horseback tried to rein in the demonstrators. Demonstrators clashed with the police near the intersection with the Belliardstraat. Windows were shattered and several cars were damaged. Demonstrators hurled stones and rubbish bins at the police.
The police used batons on the crowds as well as pepper sprays. At least one officer was injured.
There were also violent clashes in Matonge. Shop windows were shattered and yet more cars damaged. The police detained 144 protesters. 21 will be prosecuted.
In response to the rioting the municipality of Elsene where Matonge is situated has banned all gatherings.