Kim Clijsters enters Belgian history books
The Flemish tennis diva Kim Clijsters and the Walloon cyclist Philippe Gilbert were honoured as Belgium's Sportsman and Sportswoman of the Year during a live show in Lint (Antwerp province) last night. For Kim Clijsters, it was the 8th time that she claimed the trophy.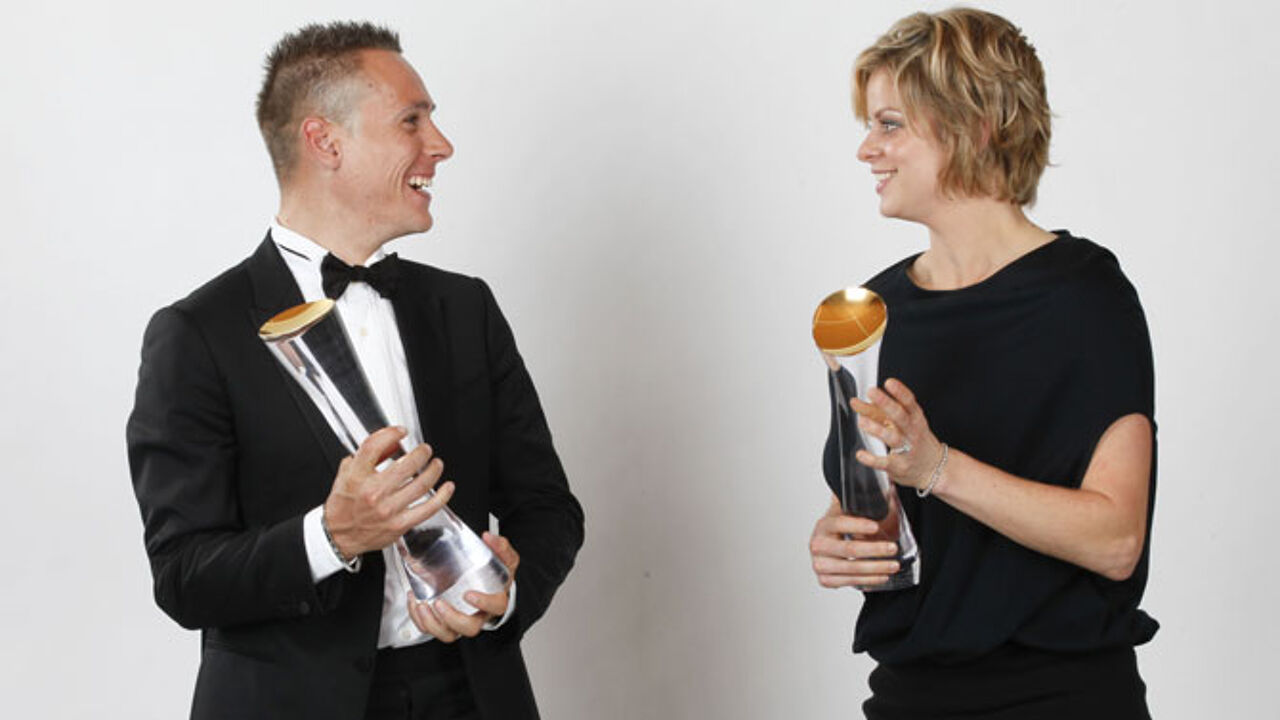 28-year-old Kim Clijsters won the Australian Open last January. She also reclaimed the top spot in the WTA world rankings for a short while.  Afterwards, her season was marred by injuries. The Limburg resident made her comeback 10 days ago, beating Caroline Wozniacki in an exhibition match in Antwerp. "I didn't expect to win. After the Australian Open, I had hoped for more, but I was plagued by injuries", Clijsters said.
It's Kim Clijsters' 8th trophy as Sportswoman of the Year. This feat brings her alongside another Belgian sports legend, judoka Ingrid Bergmans, and allows her to write Belgian sports history (once again).
Clijsters is ready for her last season as a tennis professional. She will put an end to her career next summer or autumn, after the London Olympic Games or maybe the US Open. She received her trophy from that other Belgian tennis legend, Justine Henin (small photo). "I want to thank Justine for coming over here and giving me this award", Clijsters told a live TV show. "It's the 8th time, but it still is a big honour, every year again."
Kim Clijsters collected more points than Evy Van Acker (sailing) and Ann Wauters (basketball). She had also taken the trophy last year.
In the men's event, it was favourite Philippe Gilbert who beat the Borlée brothers (400 metres) into second and third place. Gilbert enjoyed an excellent season with wins in a number of classic races like Liège-Bastogne-Liège and also a stage win and the yellow jersey in the Tour de France. It's the third time that Gilbert was picked as Sportsman of the Year.