Slippery roads due to snowfall
Last night and this morning, roads at certain places across Belgium were treacherous due to last evening's and last night's snowfall. However, the problems mostly affected minor roads. The morning rush hour did not experience major problems. In the meantime, certain areas are threatened by the water.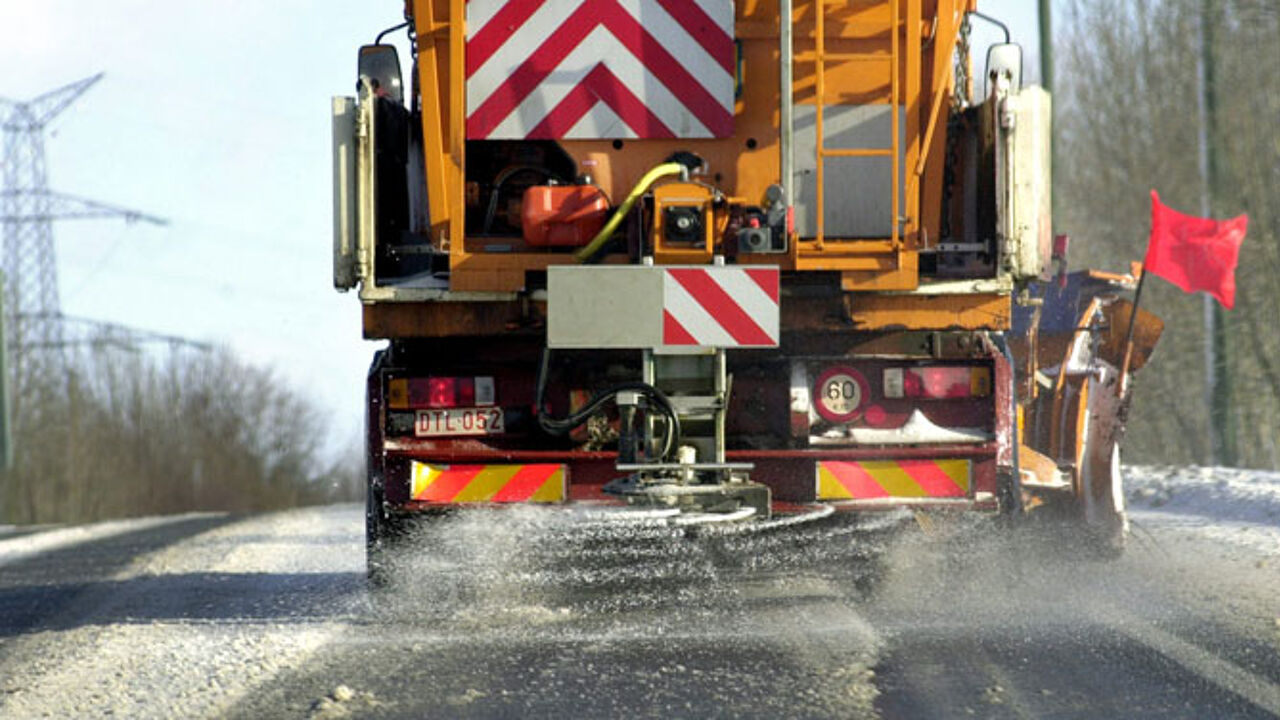 The agency responsible for the condition of the roads sent out dozens of gritter lorries to make sure that the main roads were kept snow-free. Some 1,068 tons of salt were spread out on Belgian roads last night.
However, snowfall was less heavy than expected. No major problems were reported on trunk roads or motorways. Small roads were quite slippery in parts of Flanders though, as after the snowfall temperatures dropped below zero last night. The worst accident happened in Zwijndrecht near Antwerp when a lorry hit a car. Two car passengers sustained heavy injuries.
It is expected that temperatures will climb on Monday. In the evening, fresh rain will wipe away the snow, and the short winter spell should be over by Tuesday or Wednesday.
Floods leave one woman dead
Meanwhile, in some places, water levels are being monitored around the clock as the risk of floods is still imminent. This is the case for the area of Liezele (Puurs), Kruibeke and Londerzeel. These three municipalities are situated just west of the axe Brussels-Antwerp. Today, it seemed that the situation was improving slowly but surely.
In Dentergem, in West Flanders, a 84-year-old woman died when she was cycling to the local shop. She went into a little river that had burst its banks and drowned.