Who is on strike on Thursday?
Public sector unions have called a general strike across Belgium's public sector for Thursday. The strike is aimed against the government's pension reforms. The unions say that the reforms are being rushed through parliament without consultation.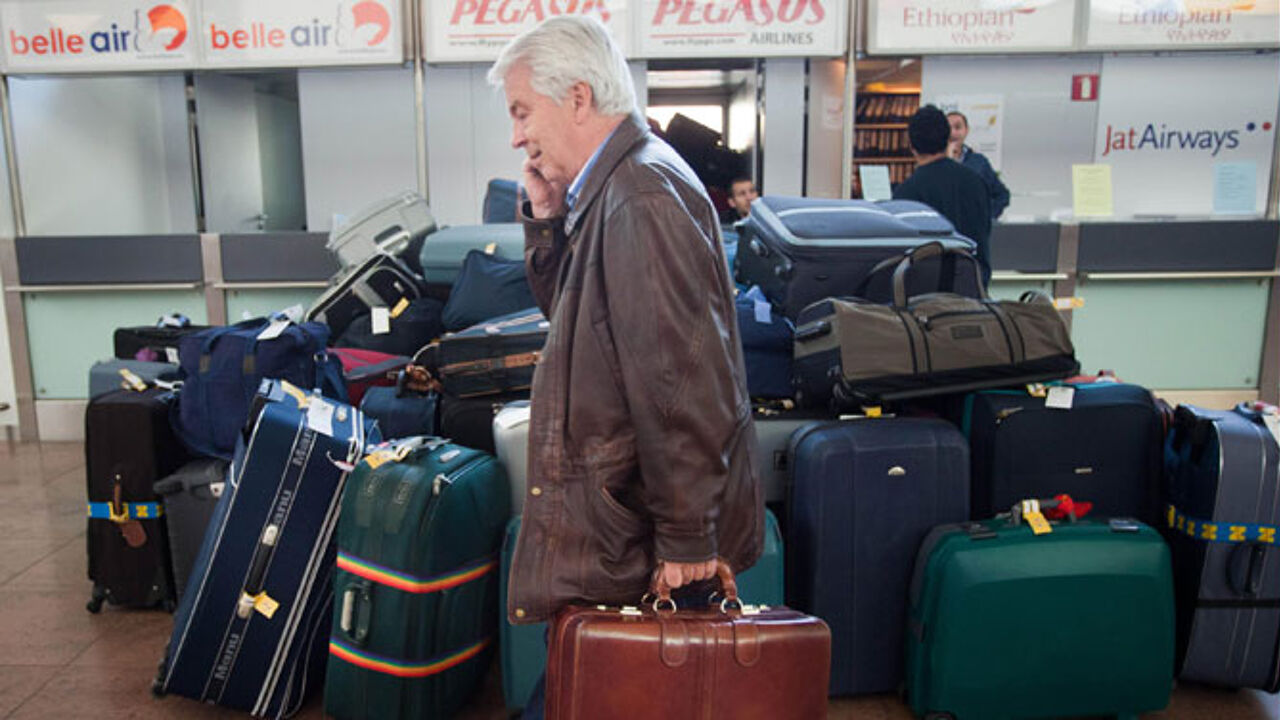 Belgium's public transport sector will be affected starting 10PM on Wednesday. The strike will run for 24 hours. Rail workers haven't waited for the official start of the industrial action with train drivers walking out across Wallonia on Tuesday. This stoppage could spread and is expected to last until the strike proper starts. The strike is disrupting services also in Flanders and the capital.
Hardly any trains, buses or trams are expected to operate from Wednesday night onwards. The metro too will be affected. Strike action is being taken at the rail company NMBS, but also at the local transport companies De Lijn, TEC and MIVB.
Thalys services will be affected from Wednesday evening onwards. On Thursday there will be no Thalys services at all.
Eurostar services from London will terminate at Lille in France from 10 PM on Wednesday onwards. A limited bus service will operate between Brussels South and Lille Europe.
Brussels and Charleroi airports do not expect major problems. This could change if air traffic controllers decide to join the strike. Some of the staff at the air traffic control agency Belgocontrol are expected to join the strike. The unions say that flying staff at practically all private airline companies are planning to take action too. The socialist union reports that affiliated pilots and cabin crews will take part in the strike.
Jan Van der Cruysse of Brussels Airport is not ruling out disruption. He is advising passengers travelling on Thursday or Friday to check with their airline whether their flight is affected. Charleroi Airport is not expecting major disruption unless air traffic controllers disrupt air traffic or companies cancel flights as a precaution.
The delivery of mail, e.g. letters, parcels and newspapers, is likely to be disrupted. The unions also plan to close down all public administrations and offices operated by the federal, regional, provincial and local authorities. There will probably not be any rubbish collections.
Social services, municipal swimming pools, libraries and cultural centres may be closed.
Hospitals will operate on a Sunday service. Non urgent operations will be postponed. Accident and Emergency services will stay open. Sunday rosters will also operate in care homes and homes for the elderly.
The fire brigade, the police and the civil protection service will provide minimum cover.
The strike is also likely to hit schools. Here fewer problems are expected because it is near the Christmas break. Even if classes cannot go ahead, school pupils will be supervised.
Strike action is expected to hit prisons starting a 10PM on Wednesday. The strike here may last until the weekend.
The Belgacom call centre too will be hit. Telecommunications should not be affected and people with an appointment may still see somebody turning up.