Farmers take Ikea to court
The hospitality industry and the Farmers' Union are taking the Swedish budget furniture store Ikea to court in connection with cheap meals that are being sold under the cost price. Horeca Vlaanderen and the Boerenbond allege that Ikea is selling food at a loss and maintain that this is illegal.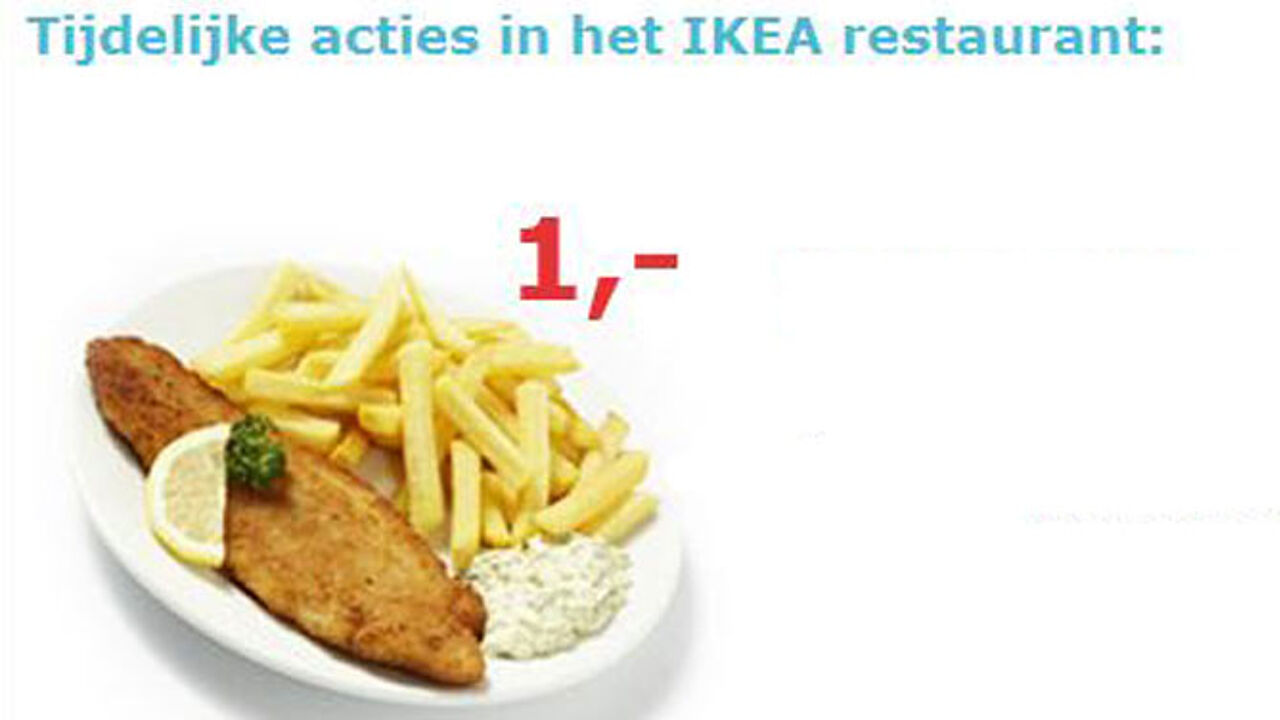 A couple of times during the course of the past year Ikea launched special stunt sales. Last spring customers could have steak and chips for 2.5 euros. Last summer there was also a barbecue meal for 3.95 euros. In September it was mussels and chips for 5 euros. With the festive season upon us new stunts are in prospect.
The hospitality industry and the farmers Union say that despite repeated requests to stop the actions Ikea has not responded: "Ikea is primarily a furniture store. We wouldn't mind if Ikea also operated restaurants, but we cannot accept that the store uses food merely as a marketing instrument in order to attract custom. By selling food at a loss Ikea is breaking the law and is guilty of unfair competition.