Rail services heavily disrupted Wednesday
Rail travel has come to a halt across Wallonia. Also in Flanders there is major disruption to rail services. The stoppage comes as the public sector gears up for a general strike on Thursday.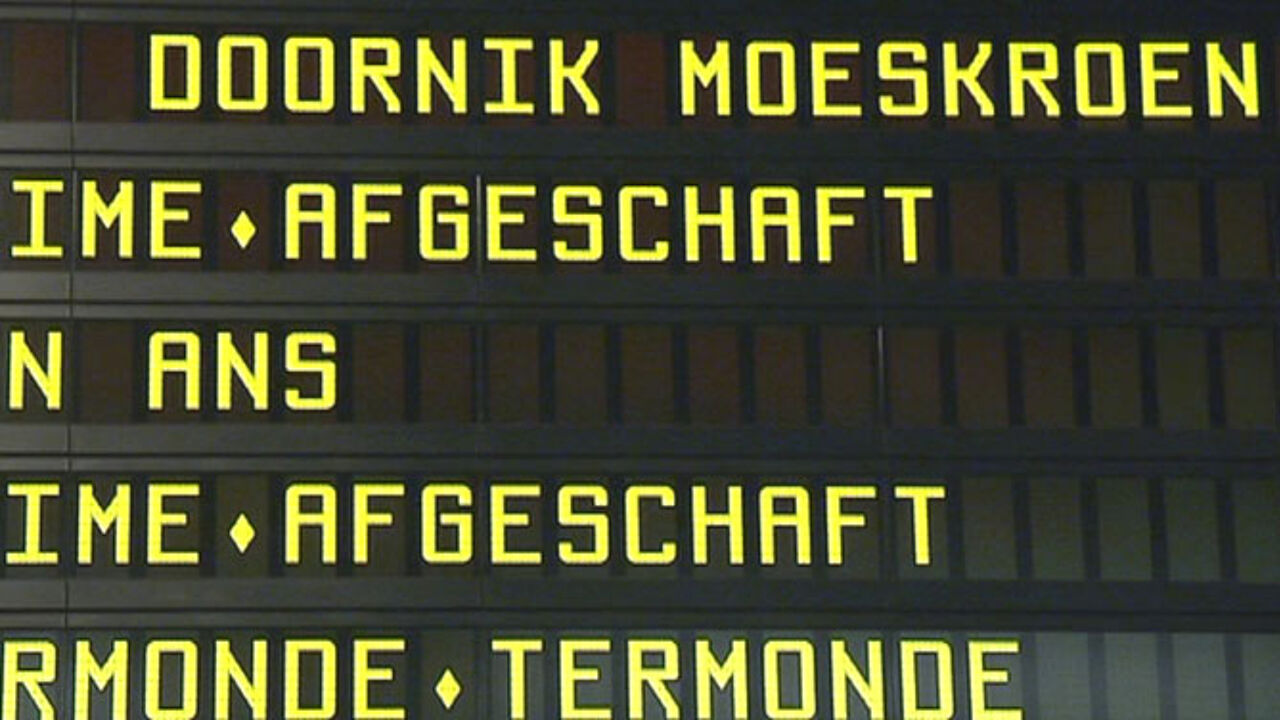 Rail services in the capital are badly hit too. Services from Brussels to Genk, Antwerp and Denderleeuw were cancelled this morning. There were also serious delays on all services passing through the Brussels North South Link during the morning rush hour.
The unofficial action started in Wallonia on Tuesday and comes in protest against the government's pension reforms. Signalmen and train drivers all joined the stoppage that was originally centred on Hainaut.
By Wednesday railway workers in Namur, Huy, Verviers, Ottignies and Charleroi had joined the strike. Some workers have also walked out at Brussels South.
There are no services departing from Liège, Charleroi and La Louvière. There are no services between Namur and Luxembourg either.
Spokeswoman Leen Uyterhoeven of the NMBS rail company: "We feel that Tuesday's and Wednesday's stoppages are totally unacceptable. In contrast with Thursday's general strike we have been unable to warn passengers. These strikes are reflecting badly on the service we provide."