Flemish PM donates 300,000 euros for MFL fundraiser
The Flemish government has also made a contribution to the Music For Life fundraiser. Flemish PM Kris Peeters presented a cheque worth 300,000 euros in the Glass House of Studio Brussels on Thursday. This edition of the Music For Life fundraiser collects cash for the battle against diarrhoea, one of the main causes of death among children in developing countries.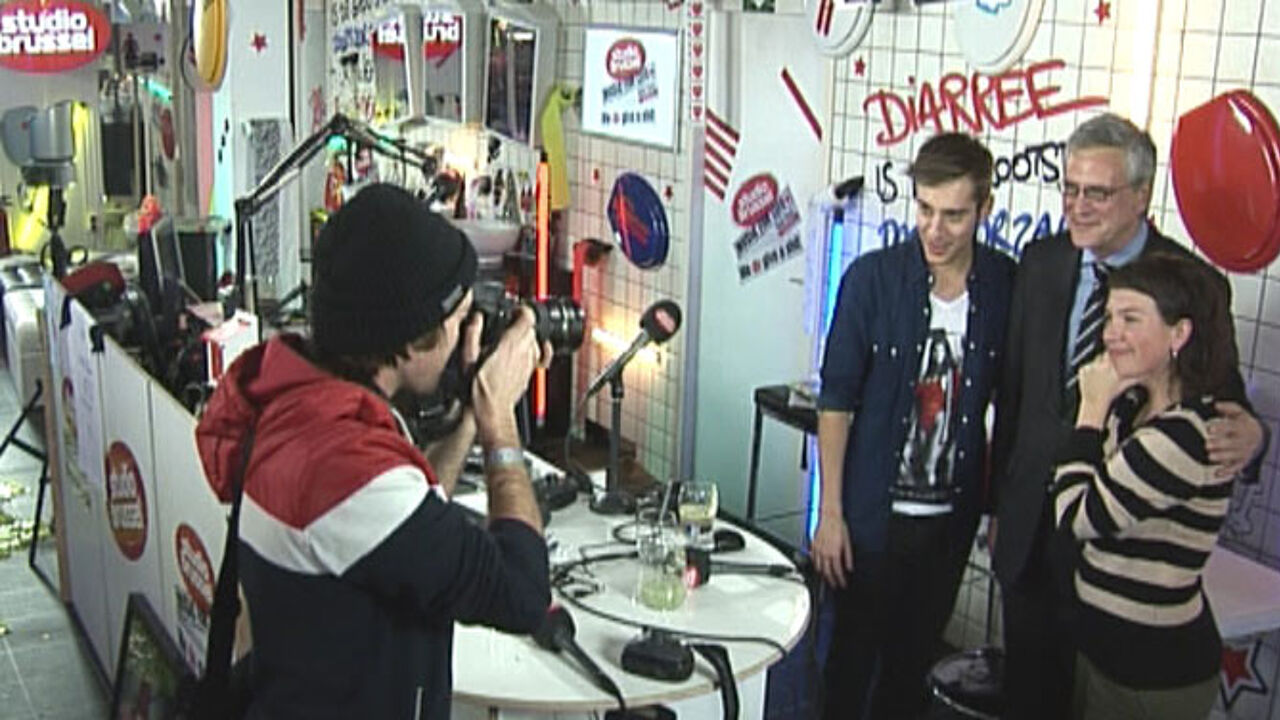 The VRT's youth radio station, Studio Brussels, is organising this  event every year since 2006. Three Studio Brussels presenters are locked up in the so-called Glazen Huis (Glass House) for 6 days. They make non-stop live radio six days long, collecting money for the good cause by playing requests. All this time, they don't eat proper meals, subsisting on different types of fruit juices and other drinks.
However, Music For Life has seen a big growth over the past years. Everywhere in Flanders, people organised their own event this week to collect money and make their own contribution. They next come to the Glass House to hand over the cash.
This year sees the sixth and final edition of Music For Life - in this format anyway - and it looks as if it will be a huge success. Belgian and international bands were invited to play on the roof of the Glass House and some also donated things to put these up for auction. The Glass House was moved from Leuven to Ghent and Antwerp, each time attracting huge crowds.
The event ends tonight around 8:30 p.m. with a live TV show during which the three presenters, Siska Schoeters, Tomas De Soete and Sam De Bruyn will be released. The final amount of cash that has been collected, will be announced tonight. Last year's edition raised just over 5 million euros for orphans whose parents died from AIDS.