Rail services back to normal after the strike
Today, rail services are almost back to normal after Thursday's strike. There are some minor disruptions, but most trains are running on schedule as normal. Things are back to normal in others sectors as well.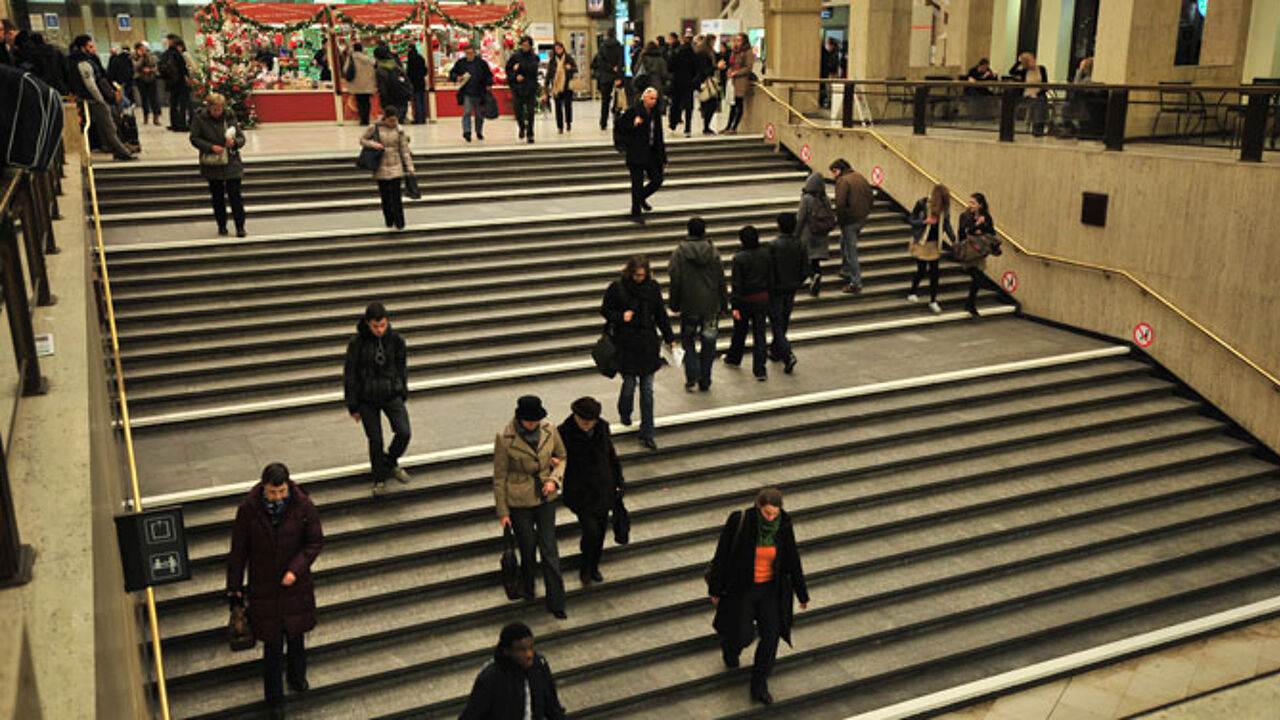 Brussels Central Station.
Belgium's public transport sector was heavily affected by yesterday's strike. There were almost no trains, buses, trams or metros in the whole country.
The strike was also disrupting international rail services like Thalys and Eurostar. However, the strike ended at 10 p.m. yesterday, with rail services picking up last night and in the early morning. Most services are back to normal. This was a relief for rail passengers as rail services had been disrupted from Wednesday due to wild strike action in Wallonia.
The socialist trades union claims no wild strikes will break out today. Things are also back to normal with the Flemish public transport company De Lijn and its Brussels counterpart MIVB, which also operates the Brussels metro services apart from buses and trams. Things are also back to normal in other public sectors like schools, mail services and waste collection.
Rush hour on the road was very quiet. It seems as if most commuters have started their Christmas holidays early, taking an extra day off after yesterday's strike.