"Everybody will have to make sacrifices"
In his annual address on the occasion of Christmas King Albert spoke of his happiness that a new Belgium Government had been formed, but also stressed the need for a change in our mentalities.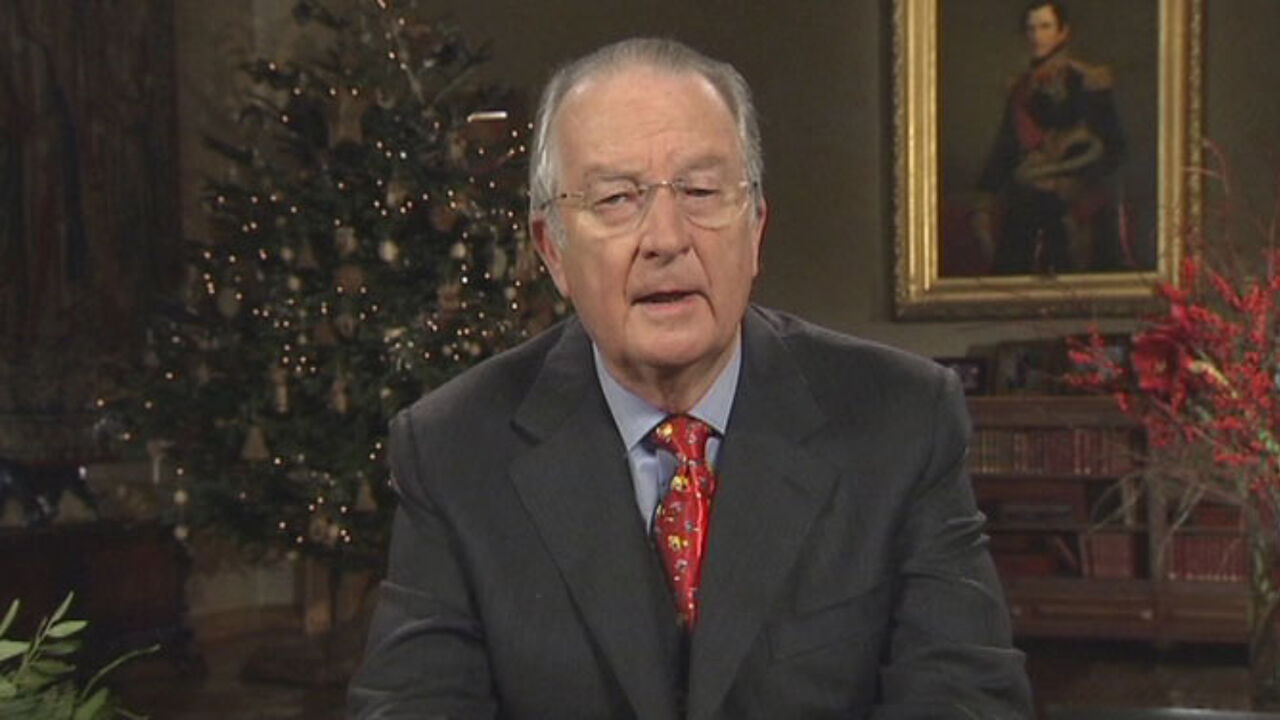 King Albert said that he was able to rejoice over the state reforms that have been agreed and the formation of a new Federal Government: "This means that Belgium can still form compromises that keep the country together in community matters but also in the social economic field."
The king told his audience that new laws would give the 'federated entities' more powers, greater fiscal autonomy and make them more responsible for their actions.
The monarch also spoke of the gigantic economic and social challenges. He noted that decisions had been taken to guarantee the well-being of the population in the future: "Everybody will have to make sacrifices to restore the public finances of our country as quickly as possible depending on their ability to do so."
The king suggested that these reforms may not be sufficient for Belgium to make headway: "The reforms must go hand in hand with a profound change in our mentalities. King Albert spoke of improved understanding between Belgium's various regions and communities: "In a period in which there is so much talk of globalisation and openness towards other cultures, it would be incredible if there was not understanding in one and the same country. We must make efforts to understand each other's culture and mentality in a better way. In this way we will see the complementarity that exists between the different regions and communities and experience this richness as a source of tolerance and creativity."
On the economy the king said that the present crisis formed the most difficult period since the Second World War and that we should safeguard that the tradition of dialogue between the social partners is not damaged.
King Albert also noted that our ability to resolve internal problems once again allowed Belgium to assume its role as pioneer in the process of European unification.
King Albert spoke of the victims of the Liège massacre in which six people were killed earlier this month. The king said he wished to express the compassion of the entire population to their families and also thanked the emergency services that acted during the incident.
Finally the king singled out two groups for special praise: Belgium's volunteers and our soldiers who celebrate Christmas far away from their families in Afghanistan, Lebanon and Africa: "They are working for a better world. I would like to thank them as well as those that recently operated in the air above Libya and in the seas off the Libyan Coast."
King Albert concluded his address by wishing us all a merry Christmas and happy New Year in a spirit of peace at home and abroad.