Blaze in Vilvoorde leaves young mother dead
A heavy fire in a flat in Vilvoorde surprised a young family. One woman was killed, her husband and two children sustained life-threatening injuries. The parents saw no other option than to jump down from the second floor.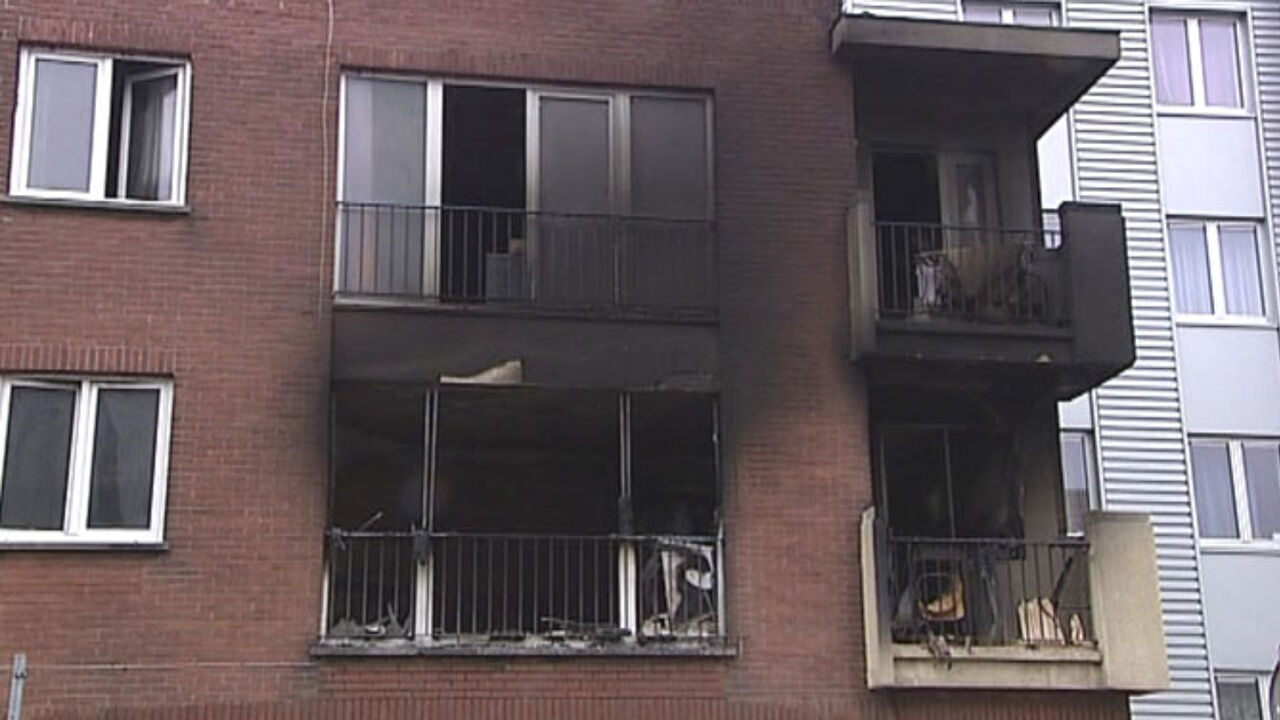 The blaze broke out just past midnight early on Christmas Day, and started on the first floor of an apartment building. A family living on the second floor was probably completely taken by surprise.
The victims tried to get away using the central stairway of the building, but the fire had already spread to the staircase. The blaze was heavy and there was a lot of dense smoke. The parents saw no other option than to jump from the second floor. The 25-year-old mother died, the 27-year-old father sustained heavy injuries and is in a critical condition. Firemen found them on the pavement in front of the building.
On the terrace, they found the 2-year-old daughter and in the living room a little baby boy of 1.5 months. The child was lying in a carrycot. Both children were also brought to hospital in a life-threatening condition.
It is not yet clear what caused the blaze, but the fire broke out on the first floor. The occupants of the flat were not at home, it is thought that a short in a fridge started the fire.