Charel, a Christmas centenarian with an opinion
Charel Cornelis of Vosselaar had a quite special Christmas. He celebrated his 100th birthday this Christmas, a reason for his friends and family to put him in the spotlight and to organise a special party with the whole family, which has become rather big over the past century.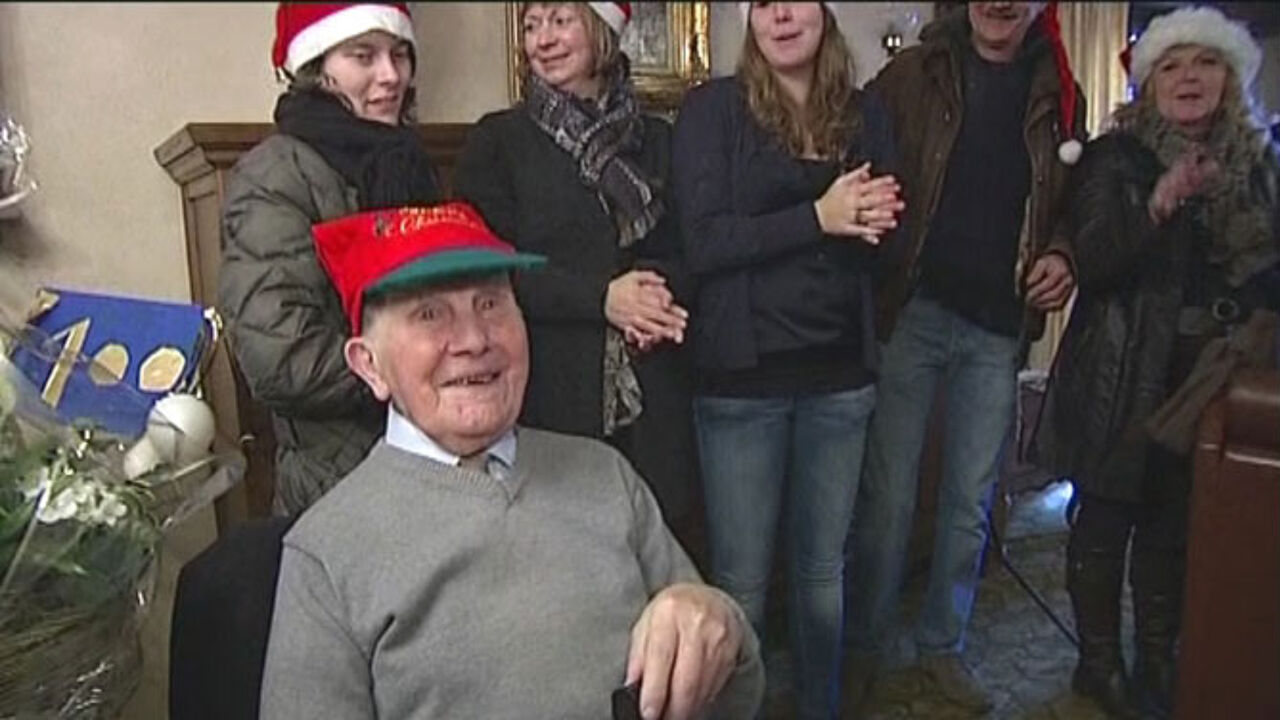 Charel is the first Vosselaar resident to reach the age of 100, which is a special occasion in itself in the quiet village in the Kempen area (Antwerp province).
Charel worked as a bricklayer and his passion is hunting. However, he also has other secrets to keep young. "I smoke the pipe since I was 7 years old. And I drink a jenever now and then."
He is still active as a hunter, despite the fact that he has to join the others in a wheelchair. "I can't walk in the forest, but I still shoot pigeons." His son confirms his words: "He shot 19 pigeons last time."
In the meantime, Charel has 5 children, 14 grandchildren, 14 great grandchildren and even one great-great-grandchild. They help him cope at his home in daily life, together with a nurse.
Charles has one wish: not to be sent to and old people's home. "I am still mentally sane. Why should I go there? Everybody who's being sent to an old people's home, has lost at least part of his mental capacities. And it doesn't last long, you know. They give you a little pill, and off you go." Charel points out that he was 95 when he first went to the doctor's.