Mighty storm leaves trail of devastation
A severe storm left a trail of devastation across Belgium on Tuesday. The storm reached the coast at 14:00 CET. At Port Zeebrugge wind speeds of 115 km/h were recorded.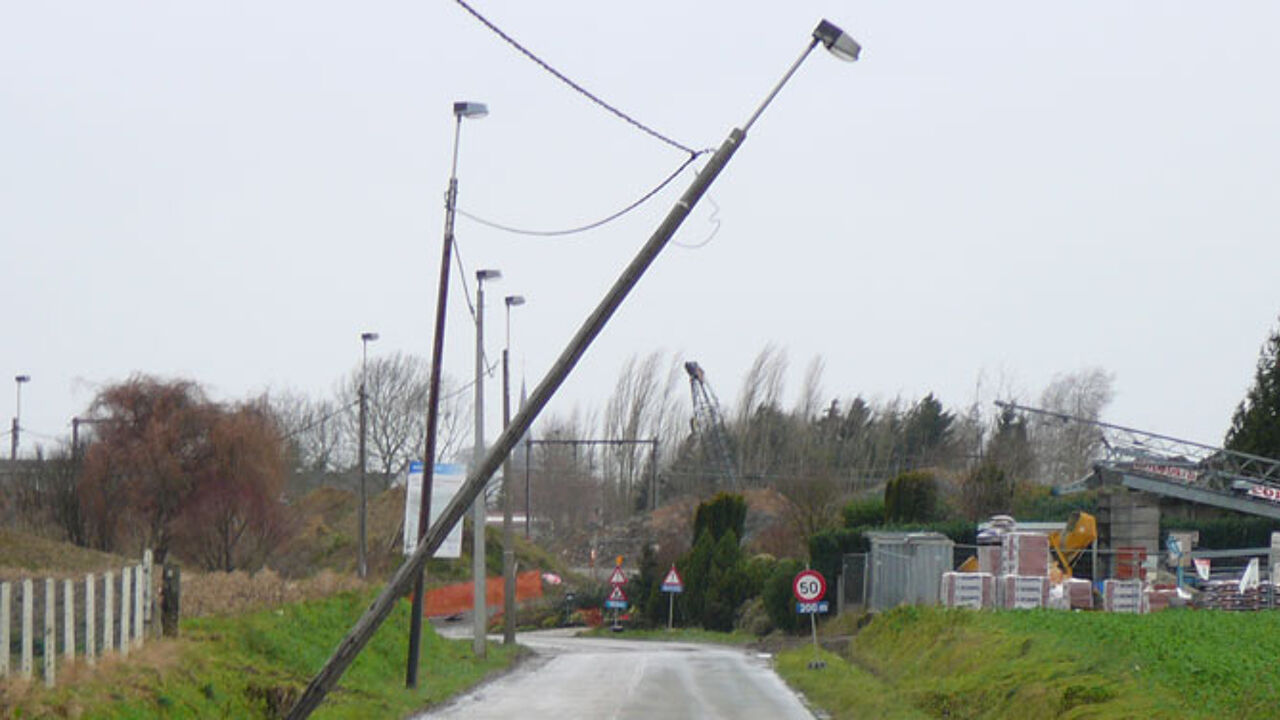 Parks across the country have been shut as a precaution. In Brussels the Ter Kameren Wood is closed to the public.
In Ostend, on the coast, an 8-year-old child was badly injured when an advertising panel broke loose. Chimneys have been blown down and the authorities are having great difficulty in securing planes at Ostend Airport.
In Leuven a wall near the student restaurant Alma was blown down.
In Antwerp the area around the Vleeshuis Museum was cordoned off due to falling masonry. Falling trees are a danger. In Zaventem a tree crashed into a house, while in Halle a car was damaged.
In Hasselt the Christmas Market has been closed, while in Oudenaarde the ice rink is shut as a precaution.