Storm: one fatality west of Brussels
Belgium's Met office has issued an orange alert valid until 18:00 CET on Thursday. Weathermen are worried about torrential rain and gusts resulting from the big storm.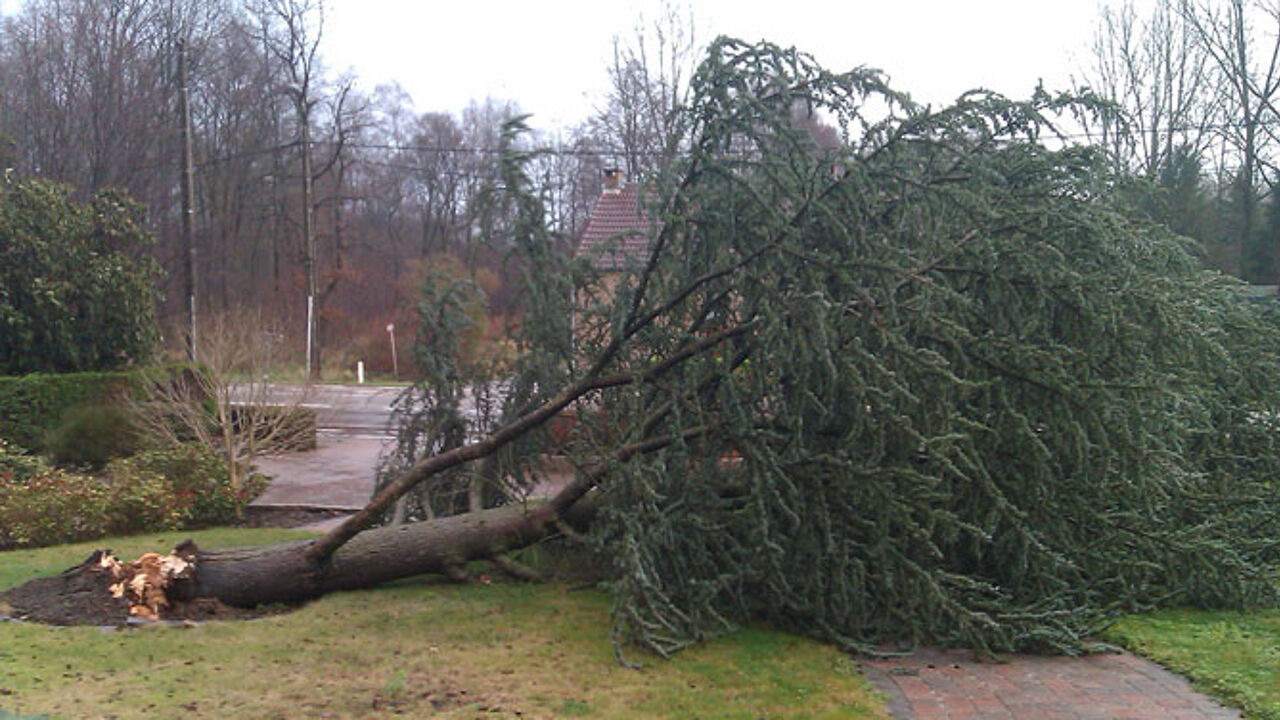 Across the country steps have been taken as a precaution against the storm, but these were not enough to prevent a fatality. In Roosdaal in Flemish Brabant a man was killed when he was crushed by a heavy garage door.
Reports of damage reached us from across the country.
The second major storm in three days reached the country late on Wednesday night. Rain and strong winds stayed with us all night. The storm was at its most intense around 10:00 CET on Thursday.
The Met Office sounded an orange alert. This is the second most alarming alert level. The Met office is warning against torrential rain and stormy conditions that can cause considerable damage.
In Ostend on the coast the road between the resort and neighbouring Middelkerke had to be closed because strong winds blew large quantities of sand onto the carriageway.
In Nieuwpoort on the coast electricity cables came down. Elsewhere in West Flanders some households were without electricity for a while. Two people were injured when they drove a van into a tree that had come down in the middle of the road.
On the coast wind speeds of 100 km/h were recorded. Because no especially high tides were forecast special coast defences did not have to be put in place.
The authorities are advising walkers not to go to the beach today. Heaps of sand caused problems for tram services along the coast.
Antwerp has closed many of its parks. It's the same story in Flemish Brabant and Brussels. Here and there fallen trees are still causing a nuisance.
In Brussels the Christmas tree on the Market Square was removed as a precaution a full week earlier than planned. Tuesday's storm meant that the tree was no longer standing straight.
Trees uprooted in Tuesday's violent storm may still be blocking roads too. Elsewhere trees that are still upright may pose a danger.There is a risk that they too could fall down because the ground is so muddy.
There are delays on the railways. Thalys services are disrupted due to the bad weather in the Netherlands where trains can only use the old route.