Dexia replaces bonuses with "allowances"
Despite enduring a disastrous 2011 in which it had to rely on public money to avoid going under, Dexia nv has still paid out considerable bonuses to its staff. The financial daily 'De Tijd' reports that the bonuses or "extra allowances" as Dexia nv prefers to call them amounted to as much as 45,000 Euro brut.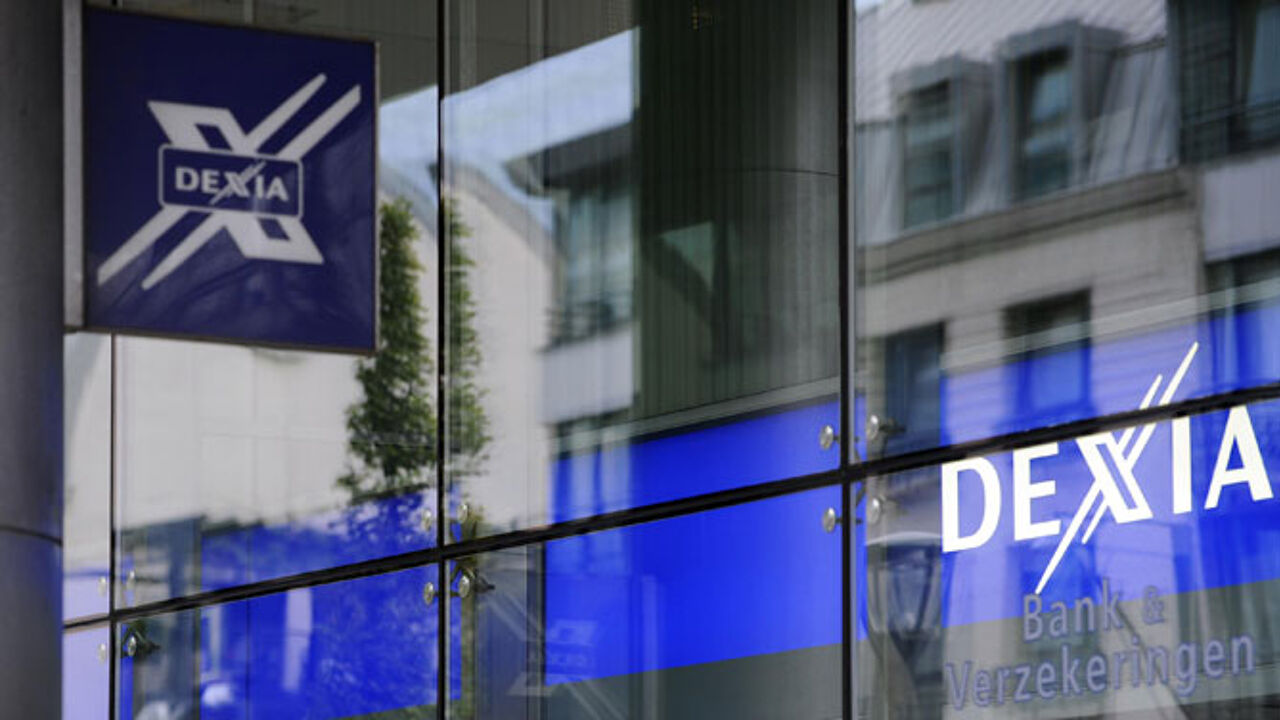 After having lost 10 billion Euro, seeing its share value nose dive and being forced to seek an injection of public money to allow it to keep going, Dexia decided not to pay out any bonuses for services rendered in 2011.
However, this didn't prevent it from signing up to two collective labour agreements that provide for 360 of its Belgian staff to receive a one-off "function allowance". Dexia Bank Belgium has distanced itself from the actions of its former sister company.
The unions that drew up the agreement with Dexia confirm its existence. Miranda Ulens of the Socialist white collar union BBTK told the paper that "This is a very difficult issue".
"We said, ok a function allowance of 200 Euro/month for operational staff and 400 Euro from low-grade management, but nothing for members of the Committee of Directors because they are largely responsible for the problems currently confronting the company."
BBTK refused to sign up to the second collective labour agreement that provides for "function allowance" pay-outs to top management at Dexia.
The Christian white collar union LBC had no such objections and consequently at least 50 top managers at Dexia have received pay-outs of between 25,000 and 45,000 Euro brut.
LBC's Elke Maes defends the allowances "Those people didn't cause the crisis. They've already seen their variable salary drop. They won't be given a pay rise this year, but have to keep working for the company in very difficult circumstances."
"In the past things happen that we could possibly call into question, but we can't use this to punish people that are trying to keep a company going in very difficult circumstances. I think that it is justifiable that these people are given this form of encouragement."
 
Dexia Bank Belgium distances itself
Dexia Bank Belgium has distanced itself from its former sister company's decision to pay out "allowances" despite suffering a disastrous year in 2011.
"We distance ourselves completely from this decision and don't understand t at all", spokeswoman Moniek Delvou told 'De Tijd'
Ms Delvou added that Dexia Bank Belgium is a new bank with a different code of ethics. "No bonuses or function allowances are paid out here."
Previously, Dexia Bank Belgium has said that it wants to find a new name to avoid it being confused with Dexia nv.