First face transplant in Belgium
Several weeks ago doctors at Ghent University Hospital carried out the country's first full face transplant. A man was given the face of a donor who had just died.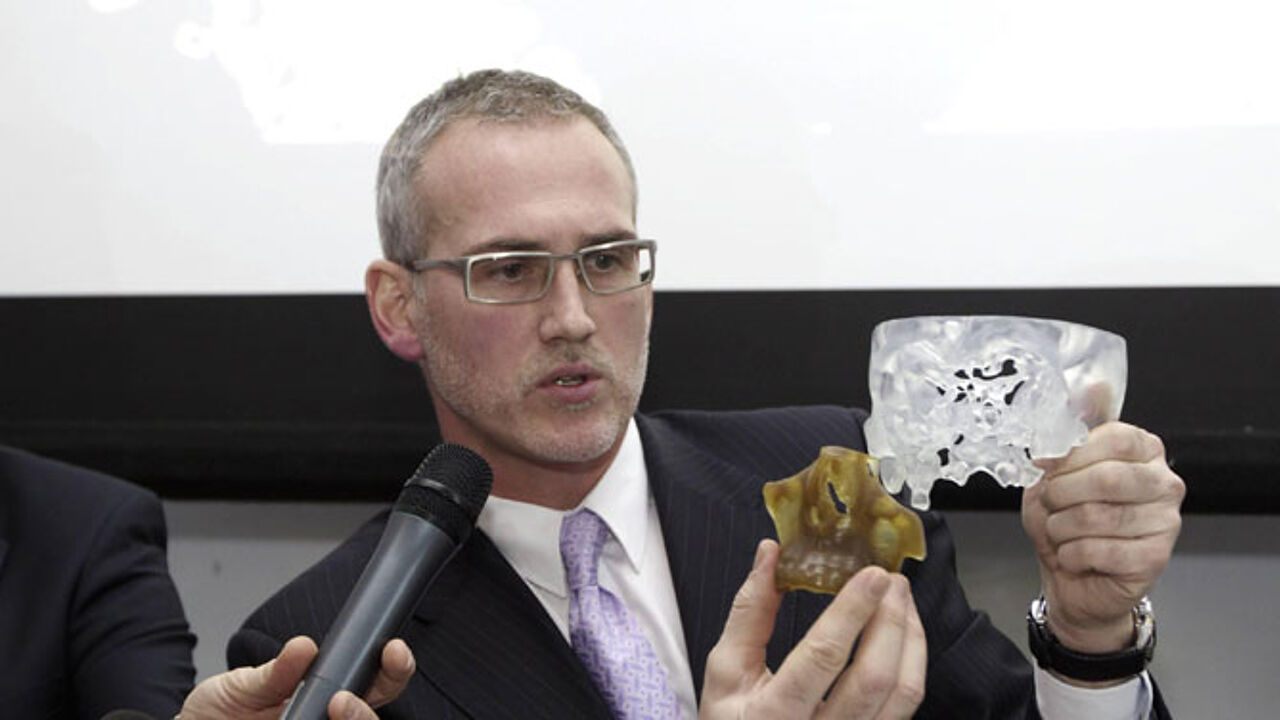 At a news conference in Ghent on Saturday it was a clearly proud team that met the press. Professor Philip Blondeel led the operation:"An enormous team was involved in the project that covered 29 different medical fields. In all 65 people were directly involved in the operation."
Preparations for the operation have been underway for three years.
The operation itself lasted twenty hours. Not only was skin transplanted but the largest amount of bone so far too.
The hospital says that the patient will still need an awful lot of post-operative care but that the operation itself was a success. Already six days after the operation the man was able to talk and drink water. That's a lot earlier than expected.
Photos of the patient and the donor will not be released out of respect for both parties. Prof. Blondeel told VRT News that it is important to safeguard the interests of donor and beneficiary alike.
Prof. Blondeel believes that the operation is ethical because the face is a vital organ with regard to the senses and non-verbal communication.
"For the patient there was no other alternative."
The procedure is not without risk. Two of the nineteen people who have undergone the operation so far have died.
Prof. Blondeel says that Ghent University Hospital has the ambition to carry out further such operations using different tissues in the future. Hand and arm transplants belong to the possibilities as well as other body parts that are hard to repair.
The first face transplant was carried out in France six years ago. The Ghent operation was only the 19th operation of its kind in the world. Belgium is only the third country in the world after France and Spain where this operation is carried out.