Fluent English-speaker is new Miss Belgium
19-year-old Laura Beyne of Brussels is the new Miss Belgium. Laura landed the title at the Miss Belgium 2012 final in Knokke Casino on Sunday night.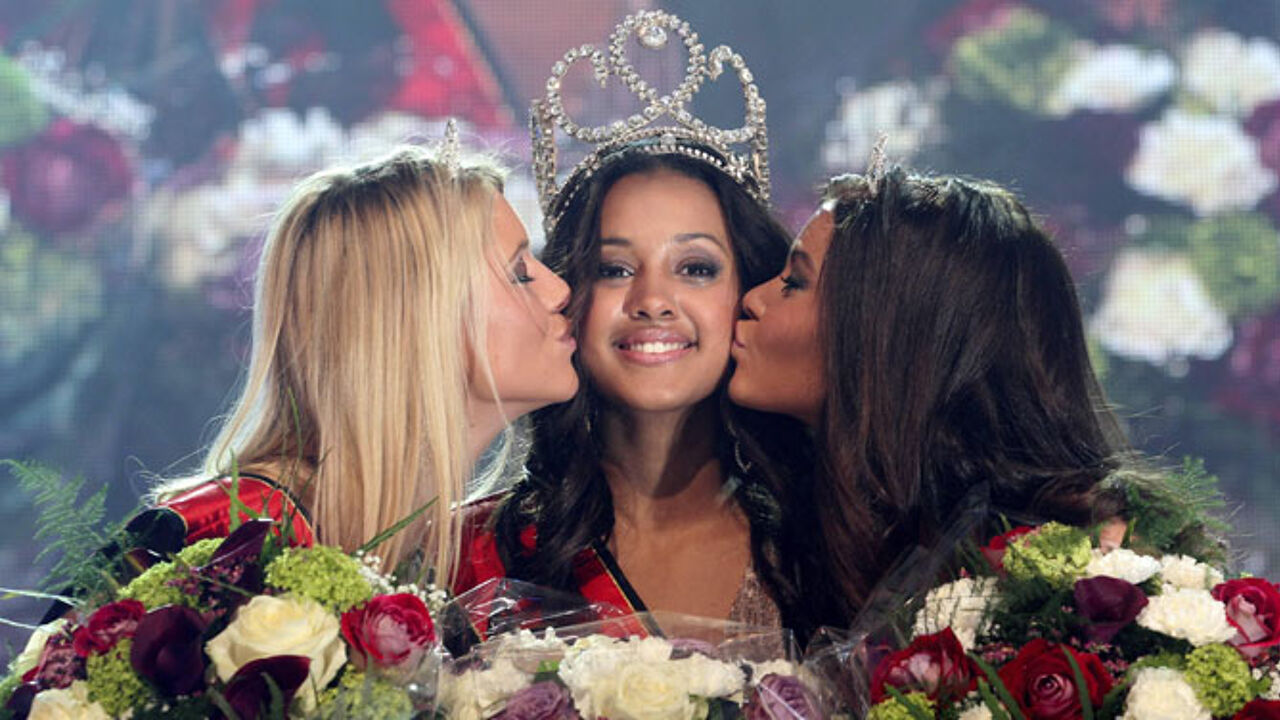 Laura Beyne was born on 25 May 1992 and has shared Belgian and Congolese heritage. Her great passions are dancing and fitness. She entered the competition because she has always dreamed of becoming Miss Belgium.
Laura is a native speaker of French, but is also fluent in Dutch and English. She is studying to become an estate agent. She seemed very self-confident during the final and spoke Dutch with little difficulty. She was the only candidate also to speak English. As her hero she chose the American black rights activist Martin Luther King.
Twenty candidates took part in the final. Sophie Boulanger was elected Miss Sympathy. A blond, Aurore De Geest, was chosen as First Lady-in-Waiting while Jade Moens is her second.
For a first time the final was not televised on a major TV channel. Flemish viewers could only see the broadcast on the digital broadcaster Life-tv, while the Luxembourg channel RTL tucked it away on their website.
Laura Beyne succeeds Justine Jonckheere.