"Di Rupo Government squeezing out Flemish middle classes"
Saturday was an occasion for Flemish nationalists, liberals and greens to raise a glass in honour of the New Year as the N-VA, Groen and Open VLD staged their New Year's reception, but it was also an opportunity for political leaders to consider the political situation of the minute.
In his address the leader of Belgium's largest political party, the Flemish nationalist N-VA, Bart De Wever, castigated the Flemish parties that joined the Belgian coalition government. He accused the liberals, socialists and Christian democrats of resisting necessary change due to pressure from the Francophone socialist party of PM Elio Di Rupo.
"Flemish parties are participating in catastrophe and have to accept what the PS decides to offer them."
Mr De Wever had praise for the work of N-VA lawmakers: "Without the N-VA the royal house would have escaped the economies. Then the king could have bought a new yacht yet again this year or maybe an extra holiday home, while the Flemish middle classes, the people that work, are squeezed out by the government."
Mr De Wever insisted that only the N-VA could bring about change as was already happening in the Flemish Government with a balanced budget and 'activating' employment policies. He also spoke of his ambitions for the local elections in October.
"Making the difference"
Flemish liberal leader Alexander De Croo insisted that more austerity measures were needed, that the European Commission's criticism of Belgium's budgetary discipline was justified and that Europe was not the enemy. Mr De Croo noted that added expenditure and greater debts would not get us out of the crisis. The Flemish liberal leader claimed that his party made the difference in the federal administration: "I hear other parties shouting loud but I see no proposals and I see a government in which they are represented not making any reforms."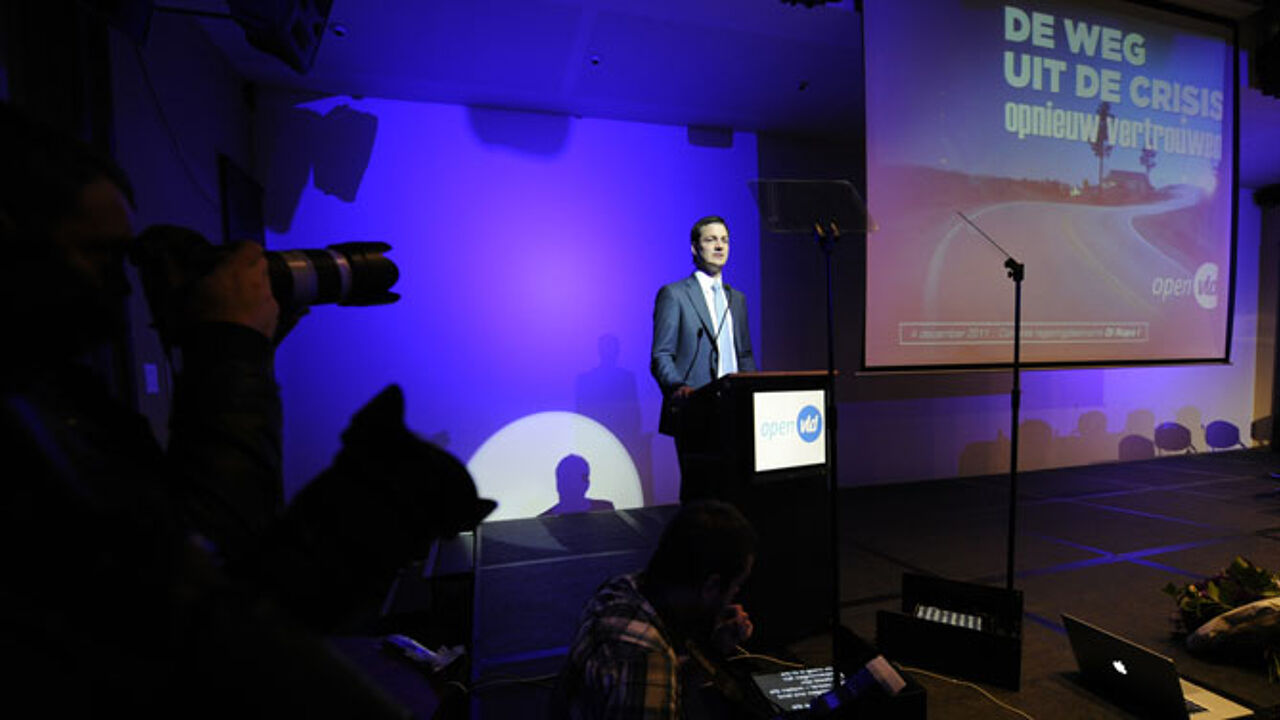 Flemish ecologist leader Wouter Van Besien spoke of the 'blind cuts' that the federal and Flemish governments are implementing 'without any vision'. He also took the Flemish local transport company De Lijn under protection insisting it was a crucial aspect of sustainable mobility in Flanders and should not be dismantled.