Drunk driver crashes tractor into home
In Arendonck in Antwerp Province a drunk driver has driven his tractor into a home. The incident happened in the dead of night.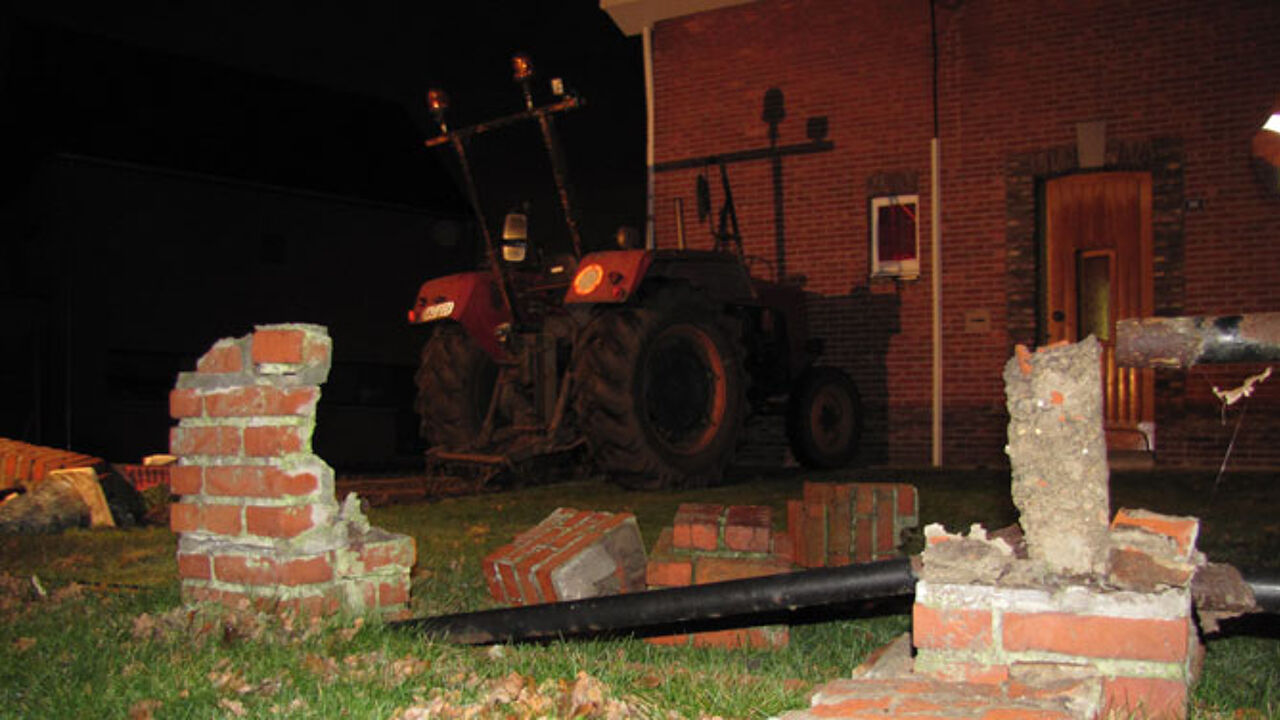 The driver sustained light injuries and had to be taken to hospital.
It's not quite clear why the man decided to drive his tractor in the middle of the night. The suspicion is that his mind was clouded by drink. He was dressed in only a T-shirt in the freezing cold.
At one point the driver fell from his driver's seat and the tractor continued without a driver. The tractor first ran over the man's foot and then crashed into a stone wall surrounding a house. The vehicle came to a standstill when it finally crashed into the front of the house.
The man living in the house was roused by the noise and the impact of the tractor crashing into his home. He immediately tried to limit the damage to his property.
The drunk driver was taken to hospital and the tractor was towed away.