General strike on 30 January
Belgium's three main trade unions are sticking to their guns and are calling a general strike on Monday 30 January. The unions say that consultations with the Federal Government have made little progress.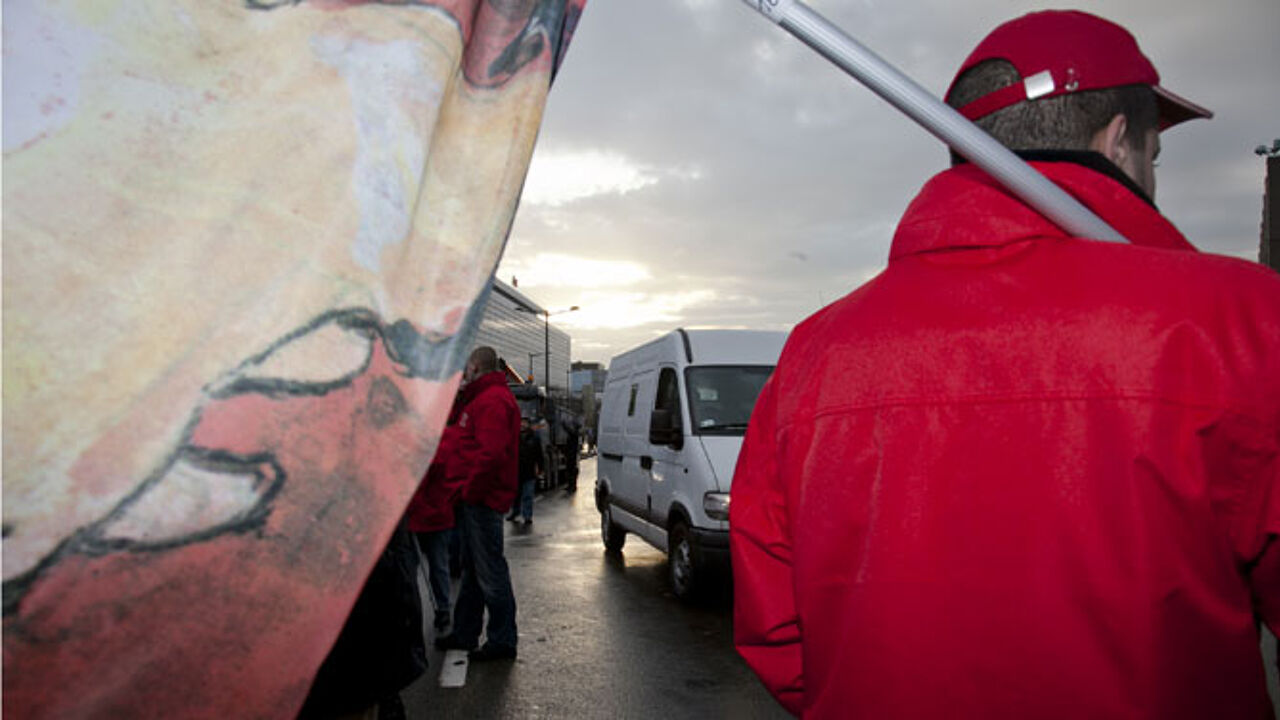 Unlike December's general strike that mainly affected public sector workers the strike planned for 30 January will also involve the private sector.
Marc Leemans, the president of the Christian union, the ACV, says that the government promised talks, but too little headway is being made and new measures are already being discussed."
"The government will have to take action as part of the spending review to raise 2 or 3 billion euros. People are worried that they will have to foot the bill."
The unions are concerned that the government is thinking of skipping a pay and benefit increase triggered by the index that was designed to keep public sector wages and benefits in line with inflation. Two such 2% increases are anticipated this year.
Jan Vercamst of the liberal union: "The ghost of an index skip has reappeared. Our rank and file are clear. We don't want to let the government delve into our pockets first through the government agreement and then through skipping an index raise."
Marc Leemans: "If measures are taken, the broadest shoulders must bear the heaviest burden."
The unions are asking public and private sector workers to strike on 30 January. No decision has yet been taken about a demonstration. On 24 January, on the eve of a European summit, the European Trade Union is staging a symbolic protest in Brussels.