Kevin Pauwels wins World Cup in style
The Fleming Kevin Pauwels (Sunweb-Revor) has won the Cyclocross World Cup in the Dutch village of Hoogerheide. It's 27-year-old Pauwels' first ever World Cup. The cyclist from Ekeren in Antwerp province put the icing on the cake in Hoogerheide, winning his 4th World Cup race of the year to take this season's trophy.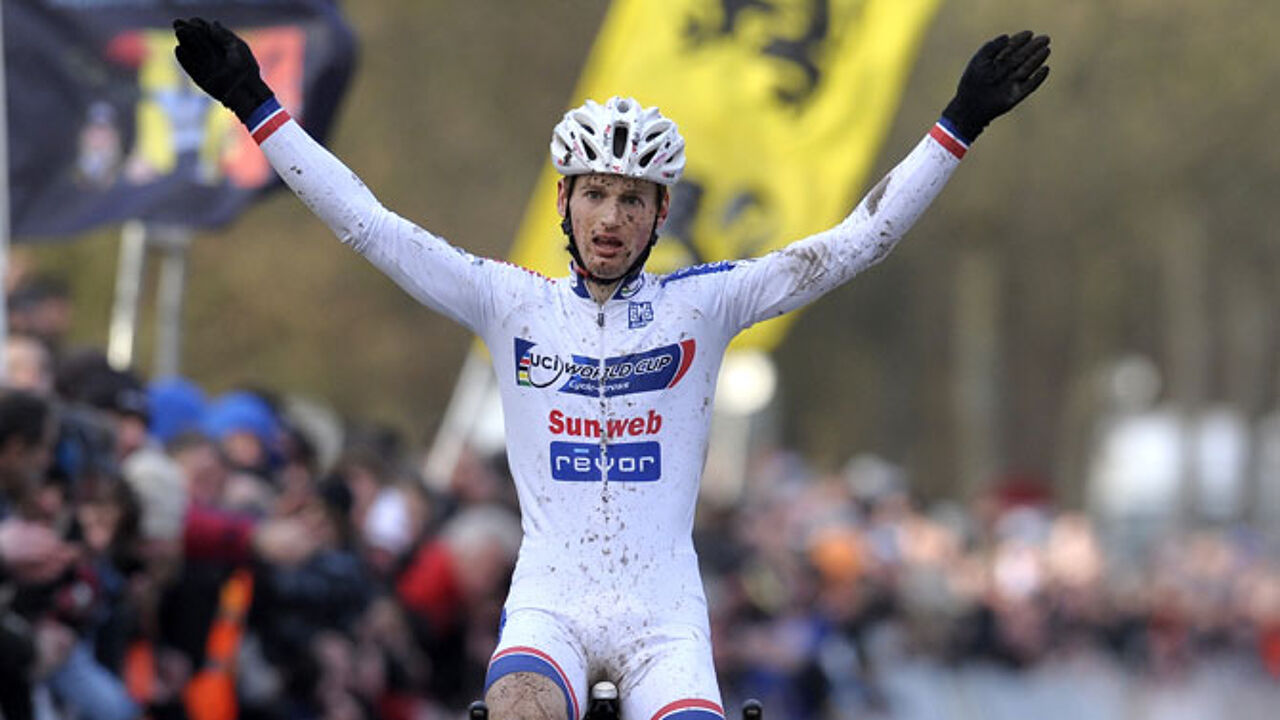 Sven Nys had hoped to deny Pauwels, but Pauwels stuck to Nys like glue.
Pauwels knew that he had to finish close to Nys, if he were to take the top prize.
This tactical war of attrition served to allow Mourey, Meeusen and Vantornout a free run.
The race was re-started half way through as all the riders had come together forming a leading group of no fewer than 8 riders.
Pauwels threw his well-thought-out plan overboard and pushed forward. Dogged by a number of mistakes, Nys was unable to follow and a leading group of 5 riders broke way.
Although the World Cup was now Pauwels', the race was not was not yet done and dusted. Stybar and Vantornout fought for victory on the day, but it was not to be and the new World Cup winner Pauwels was first across the line.