Mr Di Rupo tells Germans to stop interfering
An interview that the Belgian Prime Minister Elio Di Rupo(Francophone socialist) had given on the eve of his first meeting with the German chancellor, Angela Merkel, threatened to sour Belgo-German relations on Monday. The Belgian Premier, who is touring European capitals after becoming Belgian Prime Minister, spoke with the German magazine Der Spiegel.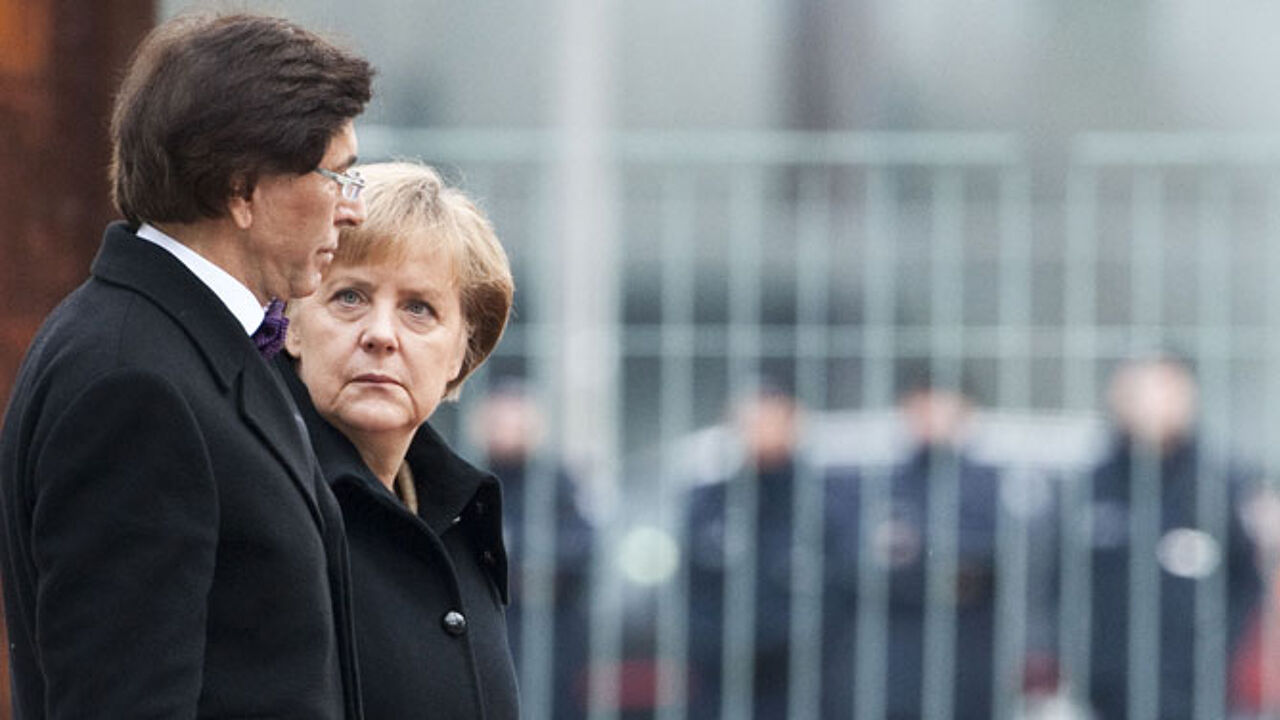 In the interview Mr Di Rupo criticises the German chancellor's view of Europe. Earlier Angela Merkel called for a uniform approach to social and economic matters across the European Union, but Mr Di Rupo does not favour such an approach.
The German chancellor is pressing for Belgium to abandon its automatic linkage between the retail price index and public sector wages and benefits. Mr Di Rupo rejects any such attack on Belgium's index.
"Every country has its own traditions and these deserve respect. I don't go around telling other countries what they can't and cannot do!" a clearly excited Prime Minister told Der Spiegel. "Europe isn't there in order to solve any country's internal problems."
Mr Di Rupo doesn't mind the EU setting targets for Belgium, but insists it's up to individual countries to decide how these should be attained.
The Belgian Premier was keen to underline his belief that it's the markets and not Europe's citizens who are responsible for the Euro crisis. He argues that as a result it's not fair only to make cuts and not to invest in jobs and greater prosperity.
Mr Di Rupo also explained to Der Spiegel readers that Belgium is a kind of 'mini Europe' where the North believes that too much cash is being channelled to the South and demands greater oversight. The South clearly feels the North is being 'arrogant' and is insisting on greater solidarity".
 
'It's not about Germany's dominant role'
All indications suggest that Prime Minister Elio Di Rupo's interview with Germany's Der Spiegel magazine has failed to sour relations with Germany. The interview resulted in large crowds at the joint news conference after the meeting.
Mr Di Rupo provided greater clarification of his views. He is not concerned about Germany's dominant role. With clear disregard to geographical fact he declared: 'Germany is the largest country in the EU and it's quite normal that it plays an important role.' Mr Di Rupo also pointed to the Coalition Accord, which states that Belgium intends to maintain its index system and check energy price rises.
Germany's chancellor Angela Merkel conceded she could not help that Germany was the "biggest country" in the EU and indicated that she had understood that different mechanisms exist in different countries: "One country cannot tell another what to do. All we can do is learn from each other and this has nothing to do with dominance."
The two leaders gave a commitment to work together to resolve the problems of the Eurozone.
They also confirmed their support for the Iron Rhine project, a rail link that would connect the Flemish port of Antwerp to Germany's industrial heartland.
read the article in Der Spiegel