Belgian budget under closer EU scrutiny
Eurozone Finance Ministers have reached agreement on the general conditions of the European Stability Mechanism, the ESM. In addition European Finance Ministers have also decided to keep a closer eye on the Belgian budget.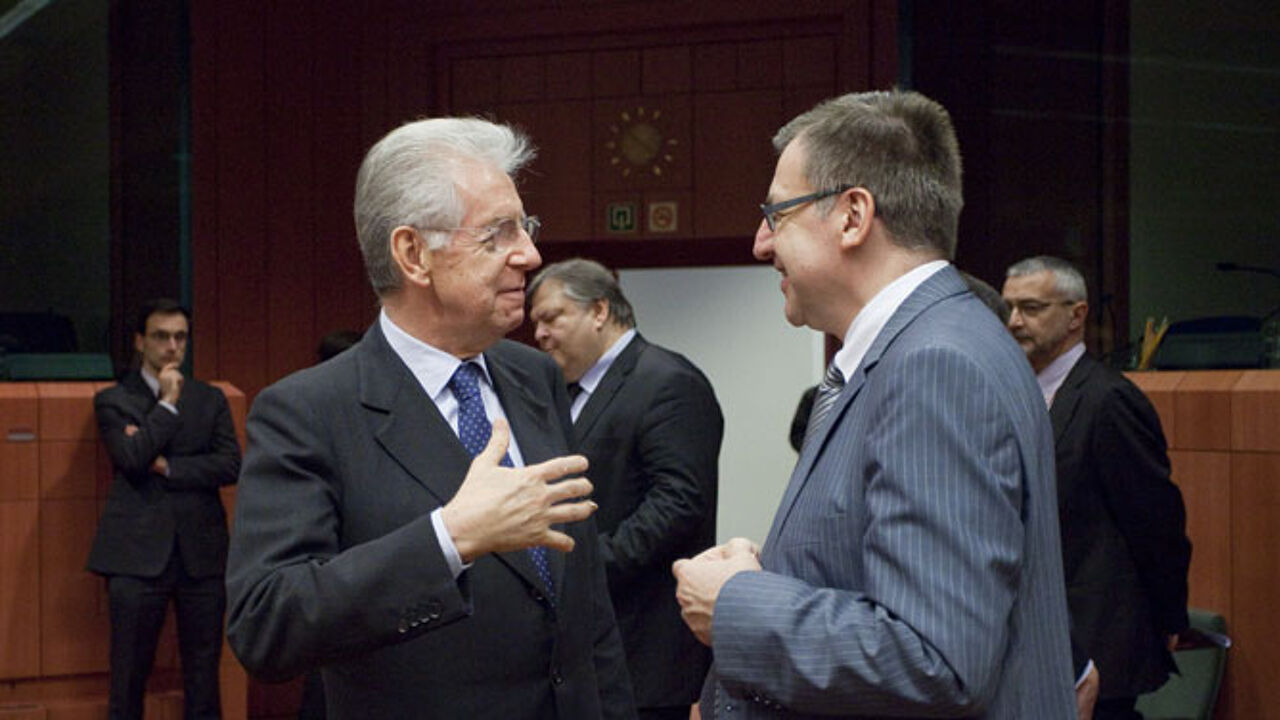 The subject of Belgium's budgetary woes cropped up after agreement had been reached on the ESM. EU Ministers will keep the Belgian budget under greater scrutiny. In February the Belgian Government plans a spending review when the budget will be put back on track. If Belgium fails to impress the European Commission, it risks a fine.
Eurozone chair Jean Claude Junker: "We will keep an eye on the budget of the member states, certainly also that of Belgium. We are looking forward to the budgetary operation in Belgium in February. At this point several temporary measures need to be consolidated by structural ones."
The ESM is a permanent emergency fund created to help out Eurozone countries that end up in dire straits. It replaces the European Financial Stability Fund. The ESM will become operational in July of this year, earlier than planned.
The Mechanism will have 500 billion euros at its disposal. European Council President Herman Van Rompuy told reporters that the EU would reconsider this figure at its summit in March. Countries signing up to the ESM should commit 90% of its startup capital by July.
The Finance Ministers also looked at the text of the stricter budgetary treaty that 26 EU nations are drawing up. Heads of state and government have the final say at the EU summit on 30 January.
Member states will be required to legislate in favour of a golden rule that obliges them to have a balanced budget and limit deficits.