Ghent Light Festival "tremendous success"
The Ghent Light Festival staged in the centre of the east Flemish capital attracted a record number of visitors this year. In all 200,000 people admired the multi-coloured light displays on Saturday night alone.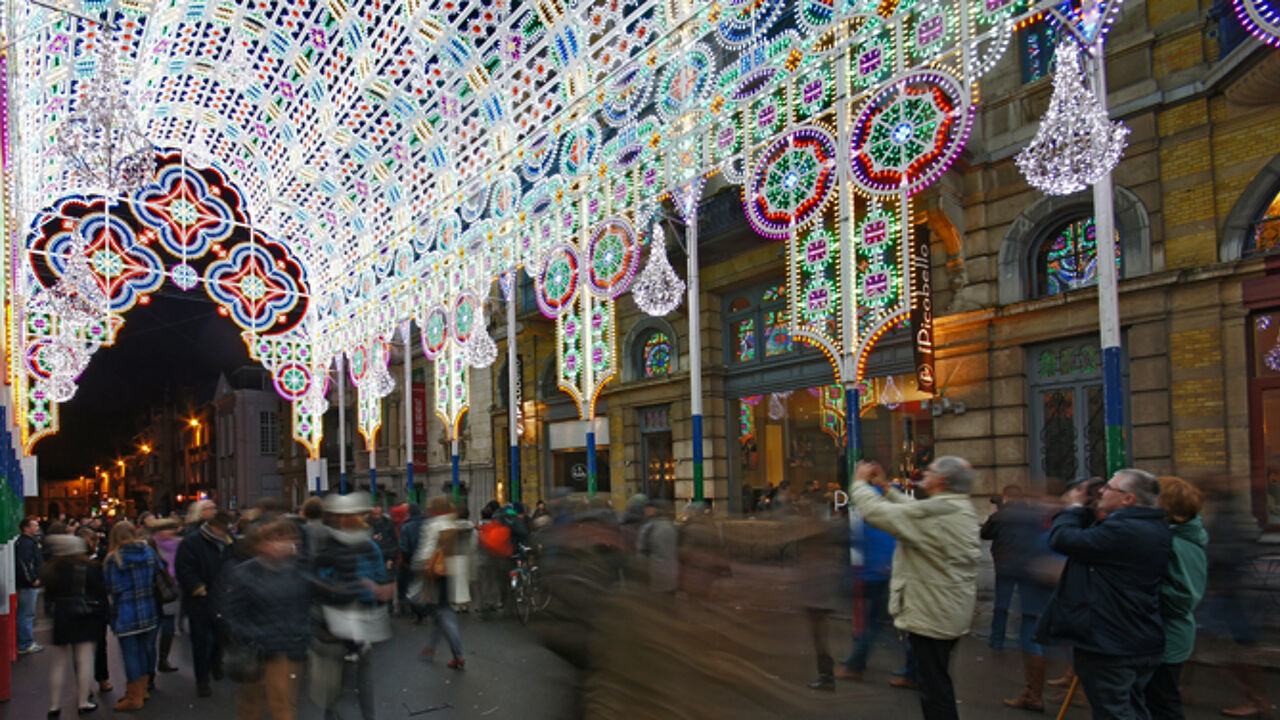 Saturday was the third and penultimate night of the Light Festival. On Thursday night up to 70,000 people thronged into downtown Ghent. By Friday this figure had risen to 100,000.
Saturday's crowds equalled those during the entire festival last year triggering massive traffic congestion into the East Flemish capital. This year an extra night has been added.
Ghent alderman Lieven Decaluwé (Christian democrat) was practically lost for words due to the success of the event: "This exceeds all expectations."
It was not only the traffic that caused problems. One-way traffic for pedestrians was also introduced in several streets. Sunday is the last night of the festival. The organisers are advising visitors to use public transport and leave their cars at car parks outside the city centre.