Niels Albert is king in Koksijde
Fleming Niels Albert has won the cyclocross world championship for the second time in his life. In Koksijde the rider rode in the lead from start to finish in a race attended by Belgium's King Albert.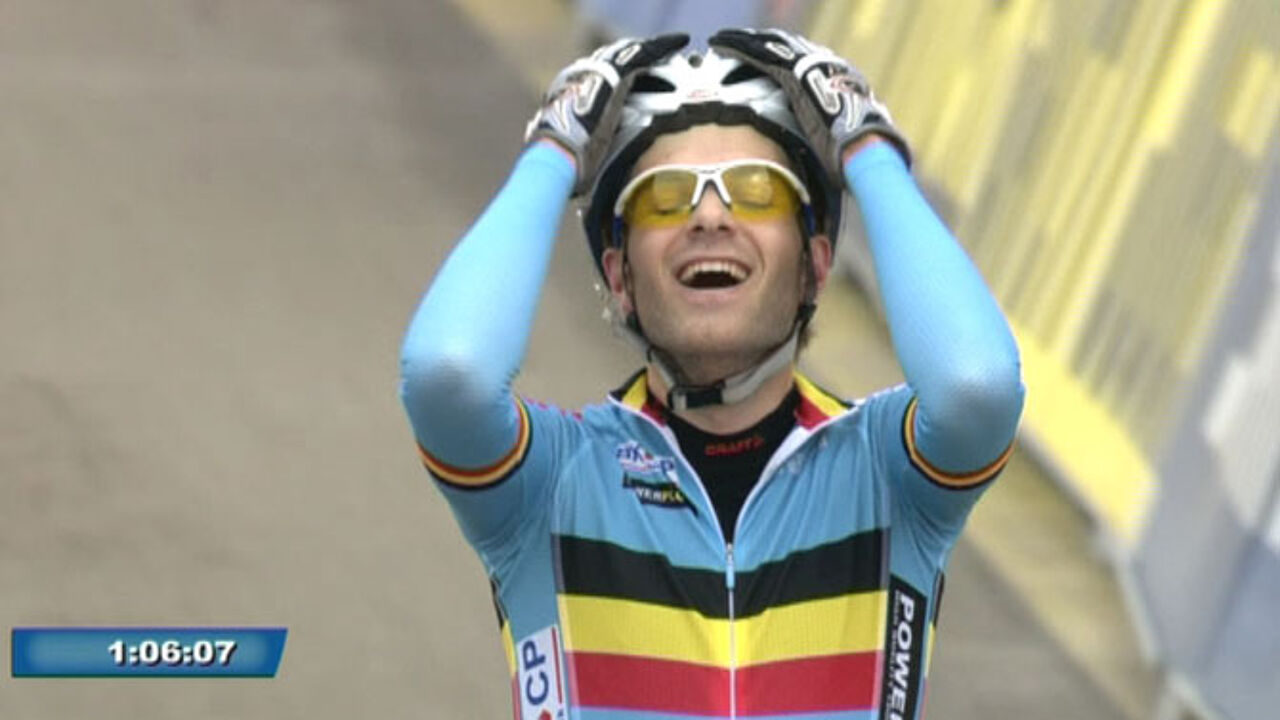 True to form Albert went on the offensive early, maintained his tempo and steadily built up an increasing lead over his rivals. Only world cup champion Pauwels posed a threat, but failed to close the gap on the leader.
On his fourth round Albert overtook a first rider.
Pauwels and Nys maintained their pursuit, but stranded a half a minute behind Albert. Seven Belgians filled the first seven places with no sign of reigning champion Zdenek Stybar of the Czech Republic, who finished a poor 13th.
In the closing stages Nys dropped back to finish only seventh. Rob Peeters overtook Pauwels to take bronze with third place for Kevin Pauwels.
"My season is a success" a clearly satisfied Niels Albert entrusted to newsmen.