Skate at your peril in most places
The cold snap, snow and freezing temperatures have encouraged many people in Flanders to reach for their skates and risk a jaunt on the ice.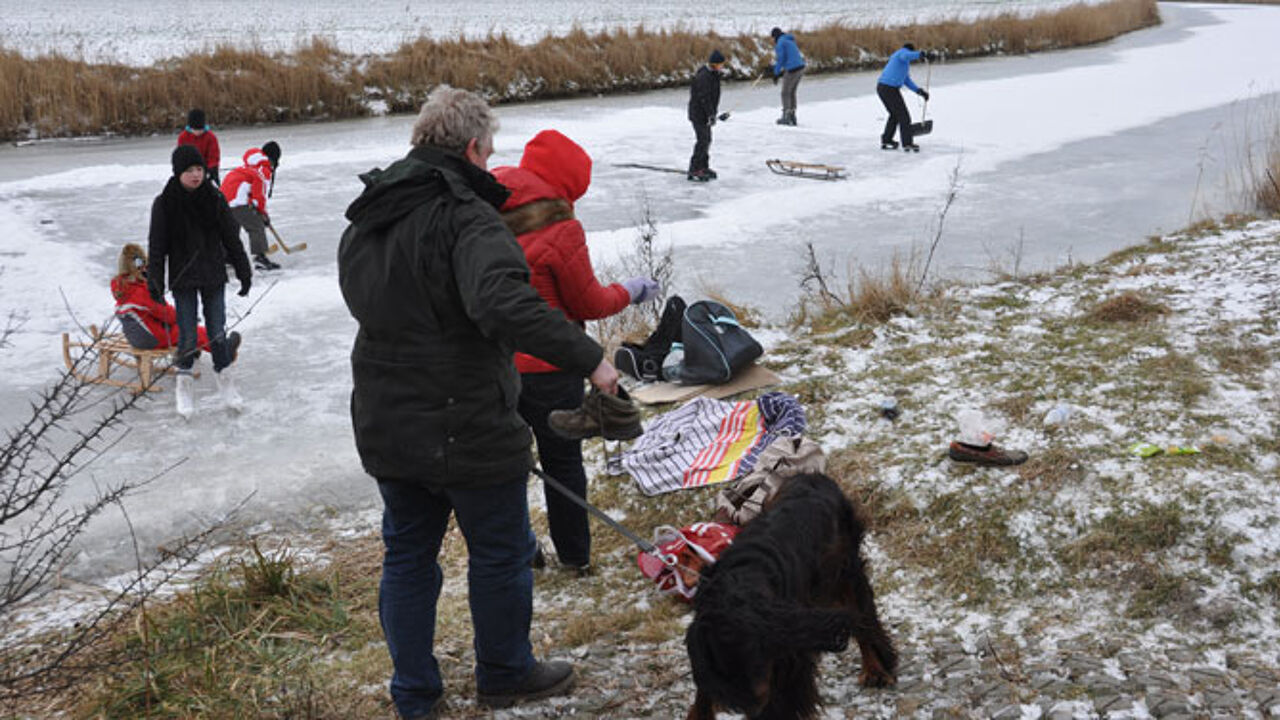 Saturday night was particularly cold. Daytime temperatures on Sunday failed to rise above freezing creating conditions favourable for skaters.
In Veurne, Woumen and Diksmuide in West Flanders skaters ventured onto the ice often risking life and limb because in many places the ice was not thick enough. Often though signs warning against skating were ignored.
Also in Damme skating remains banned. Ice has to be at least 12 cm thick for skating on waterways to be safe. In Damme it hasn't yet been possible to measure the thickness of the ice. Here and there red flags warned of the danger and police patrolled the area taking wreckless skaters off the ice.
Skating was allowed on Kalmthout Heath in Antwerp Province and in Genk in Limburg.
All weekend employees of the motoring associations struggled to keep up with the calls from drivers who had broken down. At one point waiting times ballooned to three hours. Motorists stranded away from home were given priority.