Traffic chaos on Inner Brussels Orbital
An accident involving an exceptional transport caused havoc on the Inner Brussels orbital ring road on Monday morning.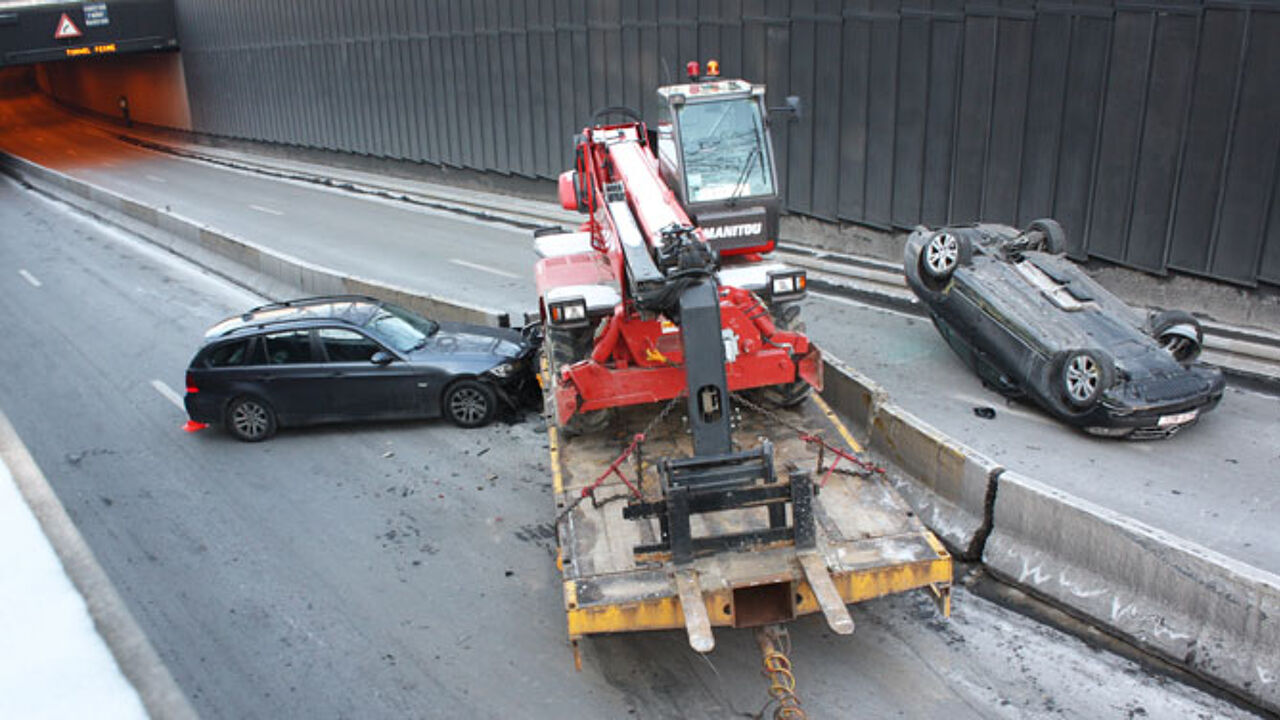 A trailer belonging to a heavy truck broke loose and crashed into two vehicles in the Hallepoort Tunnel in Brussels. One of the cars overturned and ended up on the opposite carriageway. One driver was injured.
The accident caused major disruption on the Inner Brussels orbital. The Hallepoort Tunnel had to be closed in order to clear the wreckage from the ring.