Sperm whale expires on Knokke beach
A live sperm whale has beached at Knokke-Heist. The sperm whale came on land near the eastern port dike of Zeebrugge harbour that borders the jet-set seaside resort of Knokke-Heist.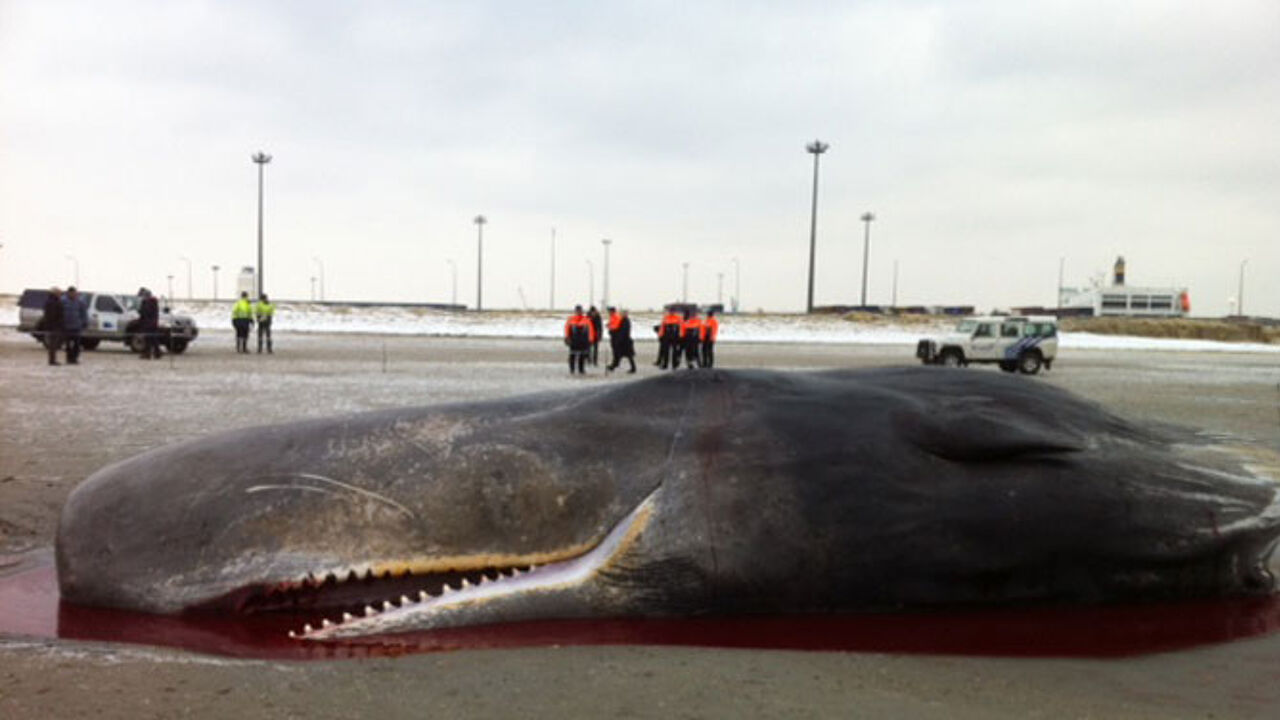 The animal was still alive but was breathing its last breaths. The sperm whale measures some 14 metres and is injured.
Jan Haelters of the Royal Belgian Institute for Sciences has confirmed that it is a sperm whale. He says that because the animal was injured it was doomed.
There is speculation that the animal has been in contact with a ship, but it may have been hurt when it beached.
The sperm whale is one of the largest species of whale. Males can grow to become 22 metres and weigh over 60 tons. Females of the species are smaller and measure some 17 metres and weigh up to 38 tons.
Sperm whales can live to become 60.
It is not the first time that a sperm whale ends up on a Flemish beach. In 2004 a sperm whale became a major attraction on the beach at Koksijde.