Sperm whale under police guard
The remains of the sperm whale that beached and died outside Knokke on Wednesday is being cleaned up today. The animal aged ten years old has been christened "Theofiel".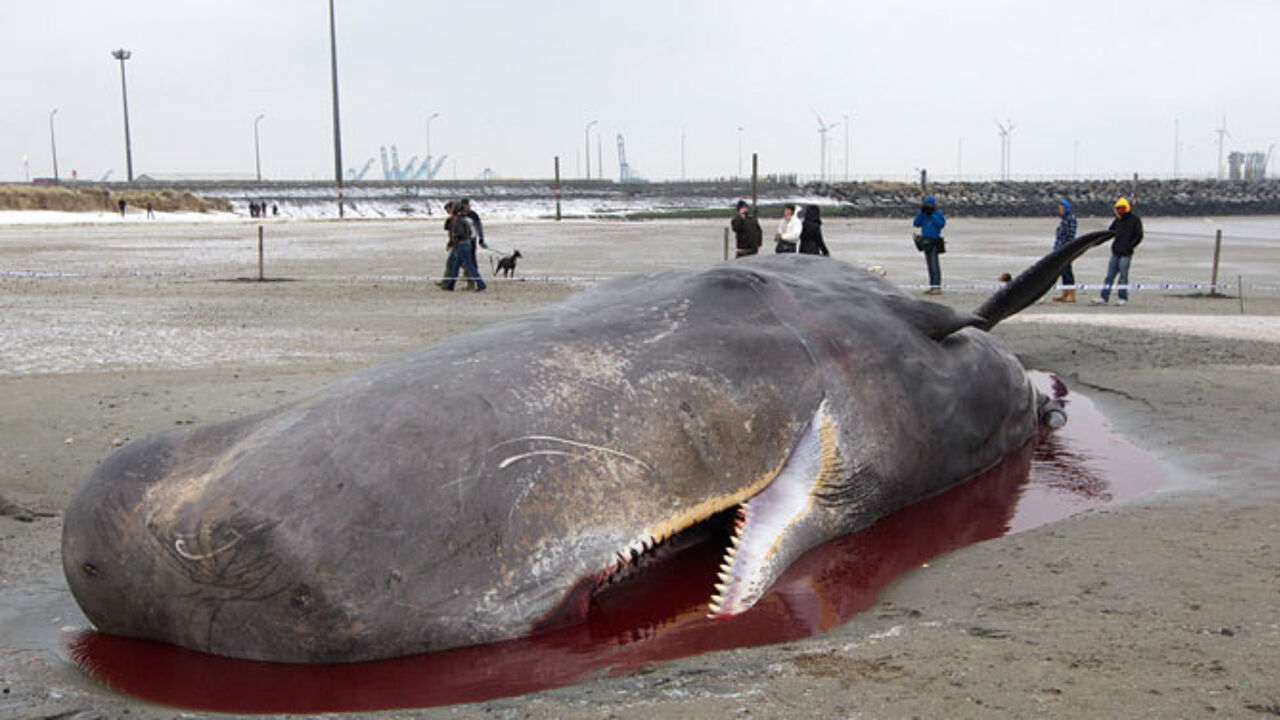 His arrival on Heist beach attracted 10,000 sightseers to the beach on Wednesday. The animal was guarded around the clock. The sperm whale enjoys international protection and some parts of the animal can be sold for a lot of money. Ivory teeth and amber from the intestines of the animal are worth more than gold.
The sperm whale has been christened Theofiel in recognition of the famous fisherman from Heist Theofiel Degroote, who fished in the waters off Iceland. Scientists from the universities of Ghent and Liège have removed parts of the animal for examination and in order to carry out a post mortem. They hope to learn what exactly happened to the animal.
Early on Thursday morning there were few sightseers on the beach. Two police officers kept a watchful eye on the sperm whale's remains. VRT journalist Geert Spillebeen surveyed the view at 6 AM: "It's a strange sight to see such an animal in the moonshine and the orange lights of Port Zeebrugge."
Today the sperm whale is being cut to pieces and the remains will be taken to the renderers at Denderleeuw.