Shock defeat for champions KRC Genk
In football, KRC Genk were stunned by modest Sporting Lokeren before their home crowd. The defeat leaves Genk in a hard battle for a place in the top-6. In the fight against relegation, newcomers OH Leuven beat Westerlo, almost securing a prolonged stay in the top flight.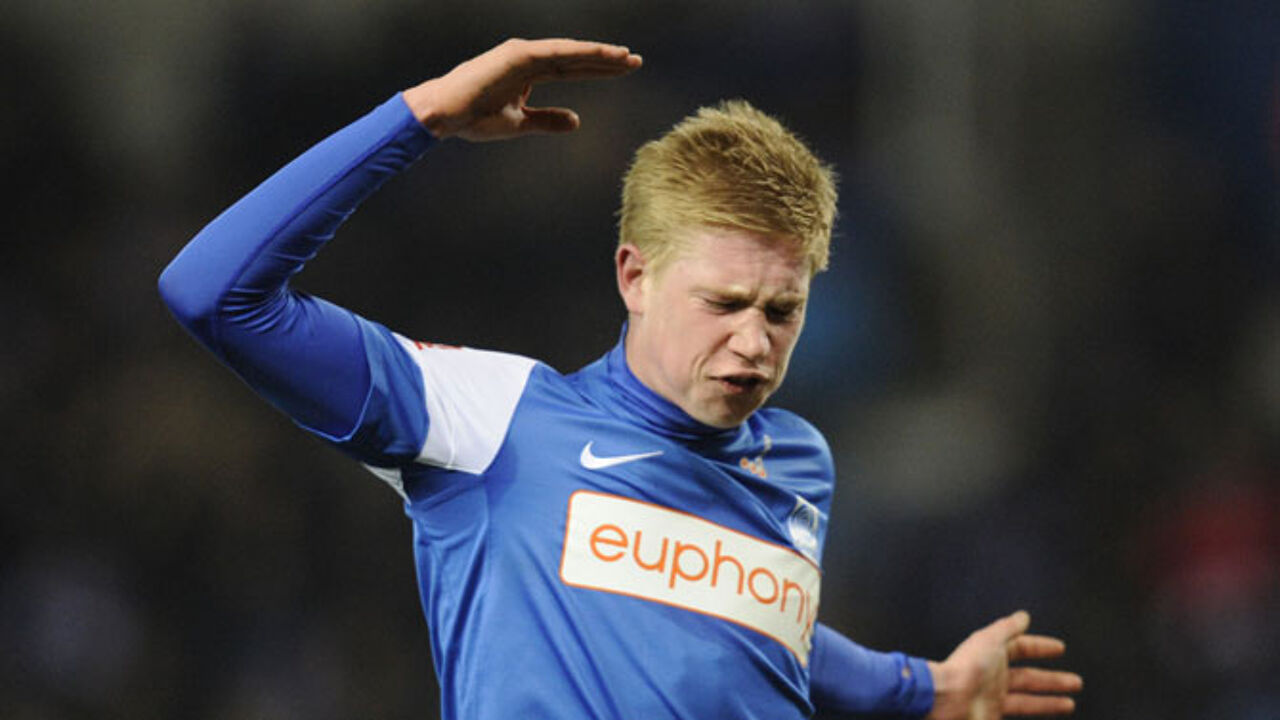 Genk star Kevin De Bruyne, who will play for Chelsea after this season, shows his frustration.
KRC Genk have had a season with ups and downs so far, which means that they are still facing a tough battle to secure a place in the top-6. Teams ending in the top-6 can take part in the season-ending play-offs for the league title and the tickets for European football.
However, after 25 of the 30 rounds of play, Genk are left in 7th place, three points behind the numbers 6, Cercle Brugge and KV Kortrijk.
Genk missed an excellent opportunity last night to add 3 points to their tally. The Limburgers had a complete off-day and were stunned by the visitors from Lokeren, 0-1. Benji De Ceulaer, who hails from Limburg province, scored the only goal after just 10 minutes of play (photo).
Genk were not able to raise the pressure on Lokeren on a frozen pitch. The home crowd of 22,170, who had decided to come and watch the match in the blistering cold, booed their players after the match.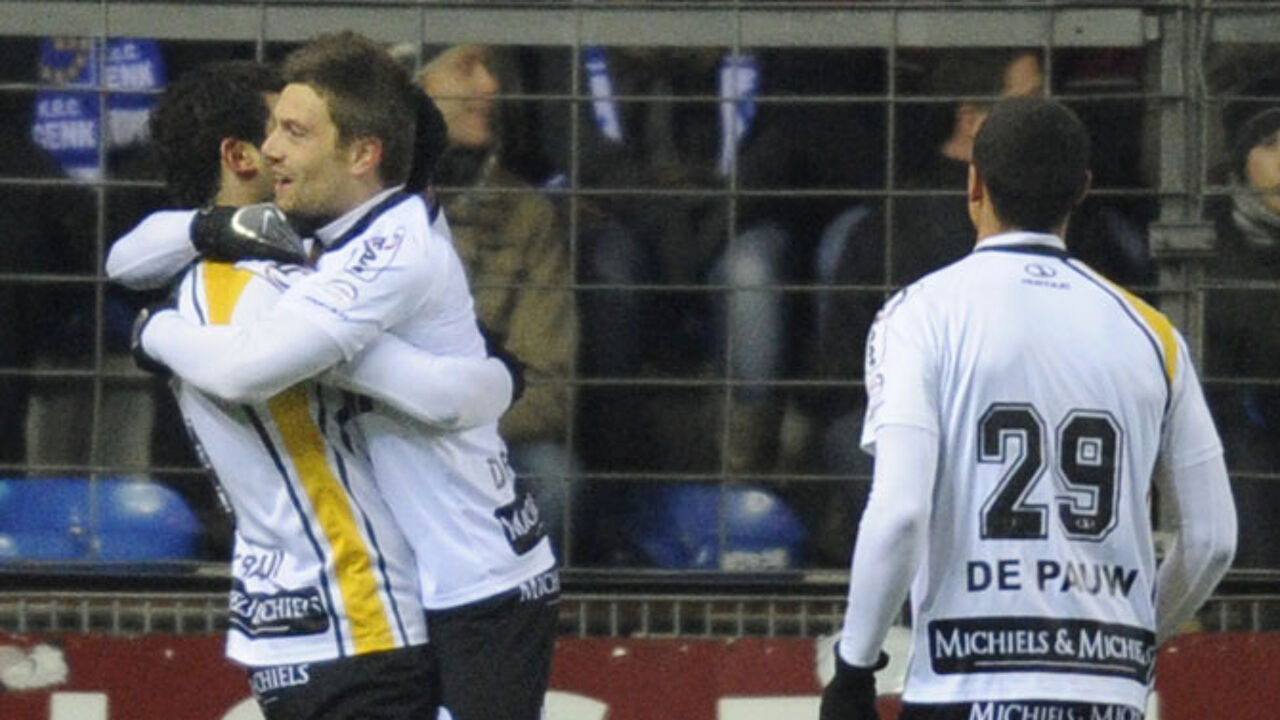 Newcomers OHL almost safe
Newly-promoted Oud-Heverlee Leuven (OHL) played an important match in Westerlo in the battle against relegation. The match was balanced at the break, with OHL making the difference in the second half with goals by Wim Raymaekers and striker Jordan Remacle. The defeat is bad news for Westerlo, the team of the former Belgian international Jan Ceulemans, which is poised to play a play-off  competition to stay in the top flight.
Bob Peeters jubilant
In other action on Saturday, Cercle Bruges squeezed past KV Mechelen to leapfrog RC Genk to 6th place. Cercle, the team of ambitious coach Bob Peeters - a former Milwall player - were relieved with the win after a tense match and strengthen their ambitions for play-off 1.
Cup finalists KV Kortrijk, another contender for the top-6, lost precious points in their home match against RAEC Mons (2-2), after throwing away a 2-0 lead.
Milos Maric makes the difference for Lierse SK
Beerschot moved past Sint-Truiden (3-2) and Lierse took a big step towards a prolonged stay in the top flight by beating Zulte Waregem 2-1, two goals by Serb midfielder Milos Maric. Maric secured the win by converting a penalty in the dying minutes of the game.
Super Sunday
Sunday sees the top-4 playing in the 2 last games of the 25th round of play. The 2 "classics" are Standard-Anderlecht and AA Gent-Club Brugge. Despite the frozen pitches, both games should go ahead as planned.
Standing after 25 days of play (matches played and points):
Anderlecht        24-53

AA Gent             24-46

Club Brugge     24-46

Standard           24-44

KV Kortrijk        25-40

Cercle Brugge 25-40
KRC Genk        25-37
Lokeren             25-33
Beerschot          25-32
KV Mechelen     25-31
RAEC Mons       25-29
Lierse                 25-27
OHL                    25-25
Zulte Waregem 25-24
Westerlo             25-17
Sint-Truiden       25-13