Warning for hazardous driving conditions
The roads could become very dangerous and slippery during the course of Sunday evening and Monday morning in most parts of Belgium, as weather conditions are about to change.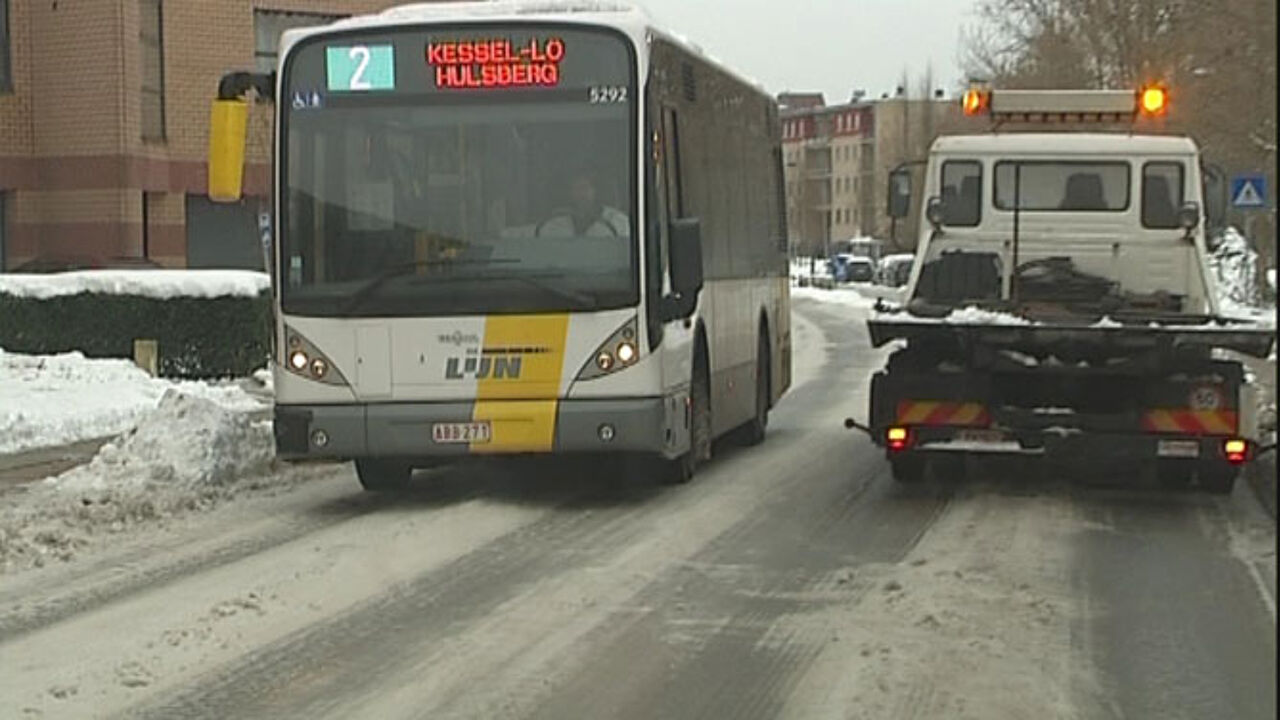 Snowfall immediately causes long traffic jams on Belgium's congested road system (archive photo).
Snow, sleet or rain will fall on a frozen surface when clouds drift in from the north. This will give rise to hazardous driving conditions, the Met Office warns. Gritters have already been in action on Sunday morning on Belgium's major roads as a preventive measure. The VRT's weather presenter Frank Deboosere expects a thin layer of snow in large parts of Flanders on Sunday night, but this should melt away on Monday.
Still, it is feared that the icy roads could give rise to long tailbacks during Monday's morning rush hour on Belgium's already congested roads.
Monday will see the end of the cold snap as temperatures will climb to 4 or 5 degrees Celsius (40 Fahrenheit) in Flanders. The following days we will be confronted with a cold northerly wind which will bring rain and showers in due time.