An emotional night in Belgian football
In football, Club Brugge beat West-Flemish neighbours KV Kortrijk 2-1, but they had no reason to cheer after losing one of their players with a terrible injury. Leaders Anderlecht also posted a win, swiftly moving past modest Westerlo, 3-1. Standard were beaten by Zulte Waregem and lost their physical coach, who unexpectedly died after suffering a heart attack.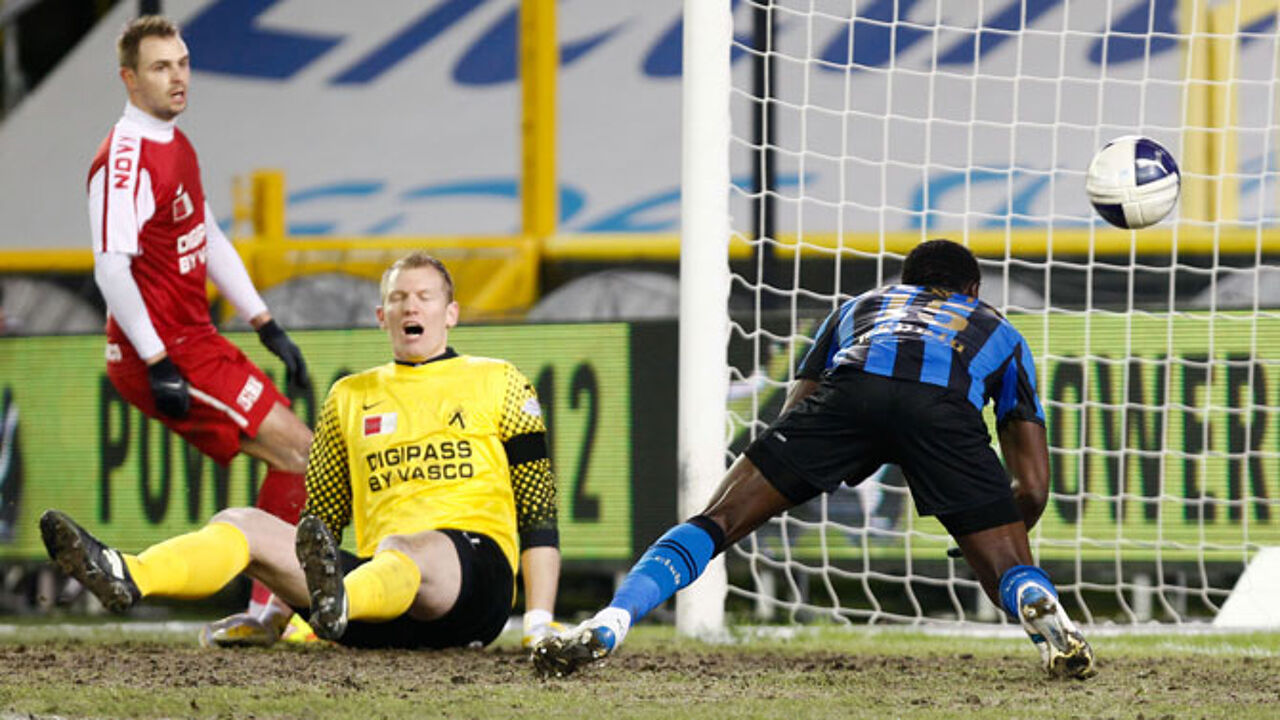 Club Bruges striker Joseph Akpala puts his team 2-0 ahead.
Club Brugge dominated the first half against KV Kortrijk to take it 2-1. However, the Bruges team lost Swedish left winger Fredrik Stenman who suffered a terrible injury, an Achilles tendon rupture. Stenman was in a lot of pain and had to be carried off the field in tears (small photo).
This emotional moment had a big impact on the other players, who played a poor second half, and also on German coach Christoph Daum, who was still shaking during an emotional press conference after the match.
Daum blamed the bad state of the pitch ("a farmer wouldn't even put his cattle on it") but part of the responsibility also lies with the physical staff, as Stenman was complaining about pain in his Achilles tendon last week. The heavy injury is expected to rule Stenman out for a year and is a big loss for Bruges. Stenman had just returned to the team after battling a hip injury.
The pitch in Bruges will be replaced next week.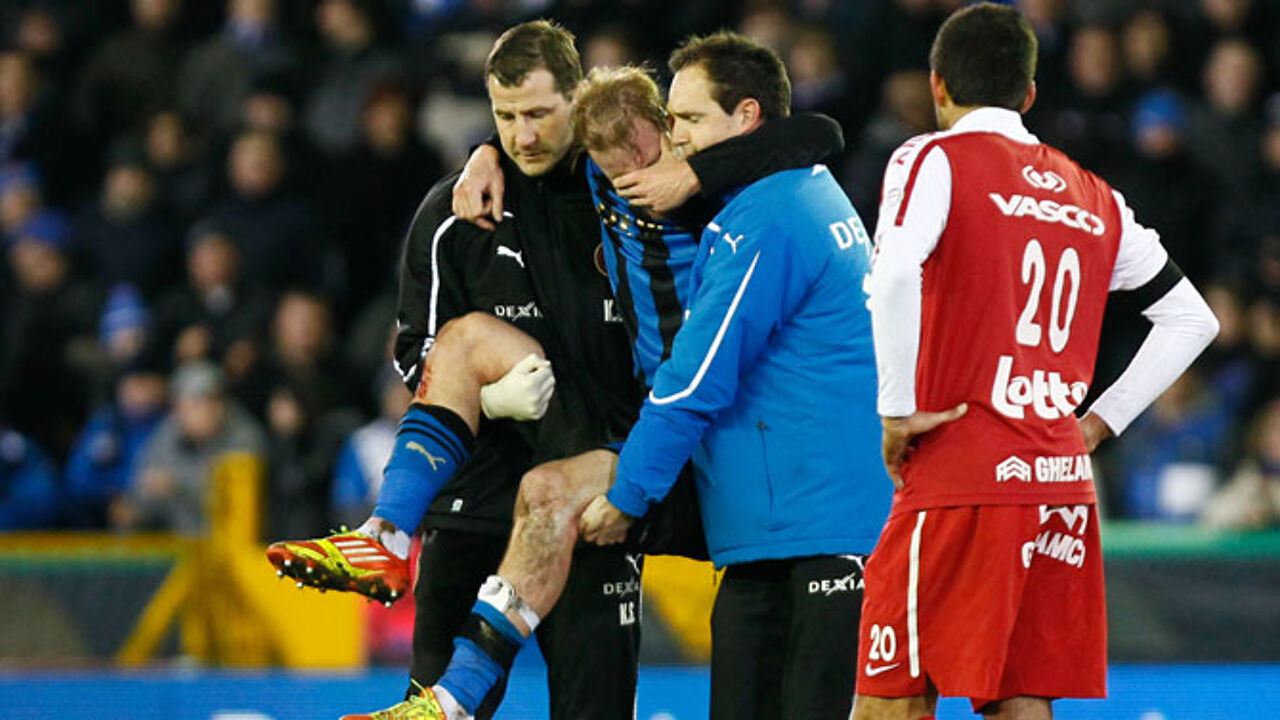 Standard mourn dead staff member
The gap between league leaders Anderlecht and Club Bruges remains 7 points as Anderlecht upset Westerlo, 3-1. In other action on Sunday, Standard de Liège were whipped 4-2 at Zulte Waregem, a nice revenge for former Standard players Mbaye Leye and Franck Berrier who steered Zulte Waregem to victory.
After the match, it was announced that Guy Namurois, the 51-year-old physical coach of Standard, died during a mountain bike trip after suffering a heart attack.