Surge in liquid cocaine at Brussels Airport
The scale of drug trafficking at Brussels Airport continues to increase. Last year nearly 5,000 pills, 379 kilos of cocaine and 17 kilos of heroin were seized at the Belgian airport.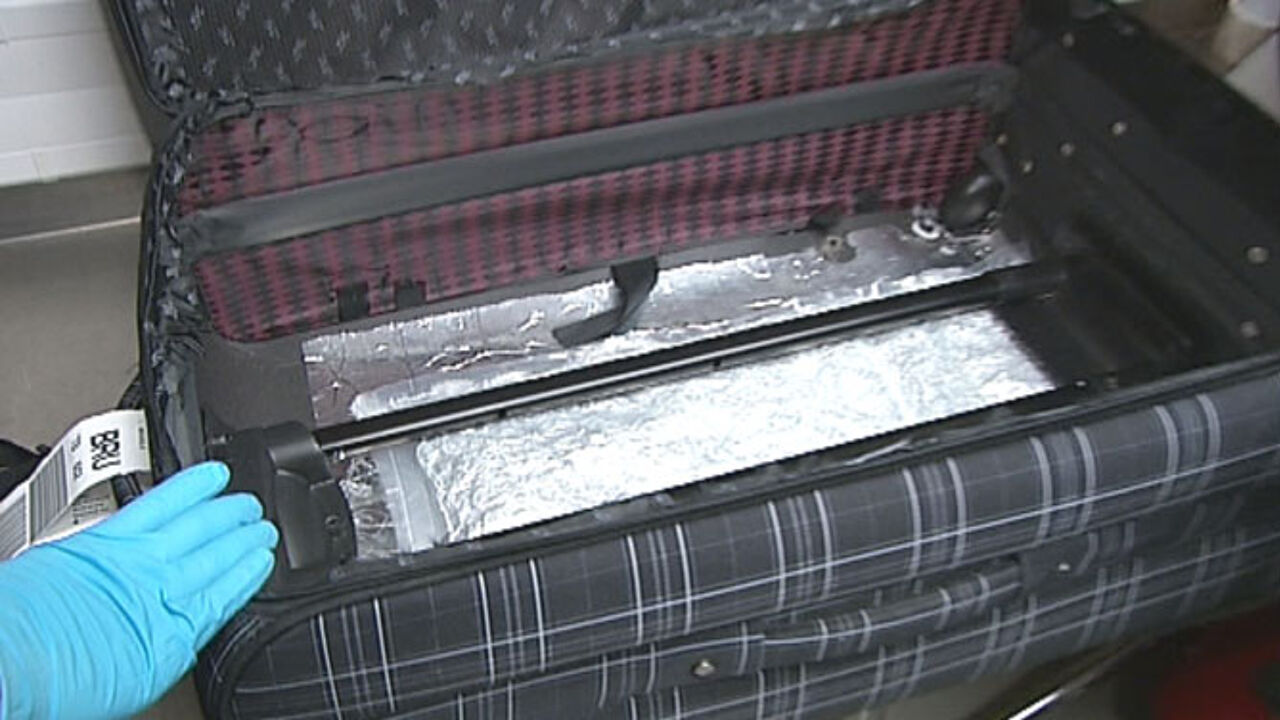 Police at the airport compiled 240 dossiers relating to drugs offences last year. Most of the 4,865 pills were xtc tablets. The seizures included eleven kilos of hashish, 37 kilos of marihuana, 226 kilos of cocaine powder, 153 kilograms of liquid cocaine hidden in a shipment of tropical fish, 17 kilos of heroin and 597 kilos of chat.
Customs report seizing more and more liquid cocaine, a new phenomenon. In 2009 no liquid cocaine was discovered at the airport. By 2010 this had risen to 4 kilos, by last year to 153 kilos.
Charter flights from the Dominican Republic solicit the greatest concern. Drug couriers are regularly stopped on such flights. Most of the drug couriers hail from South America sometimes travelling via Spain.