Human-trafficking victims clean Brussels' stations
According to a report in this week's edition of the employment magazine 'Vacature', seven Brussels railway stations are cleaned by people that are the victims of human-trafficking. Belgian Railways is reported to be aware of the situation, but is powerless to act.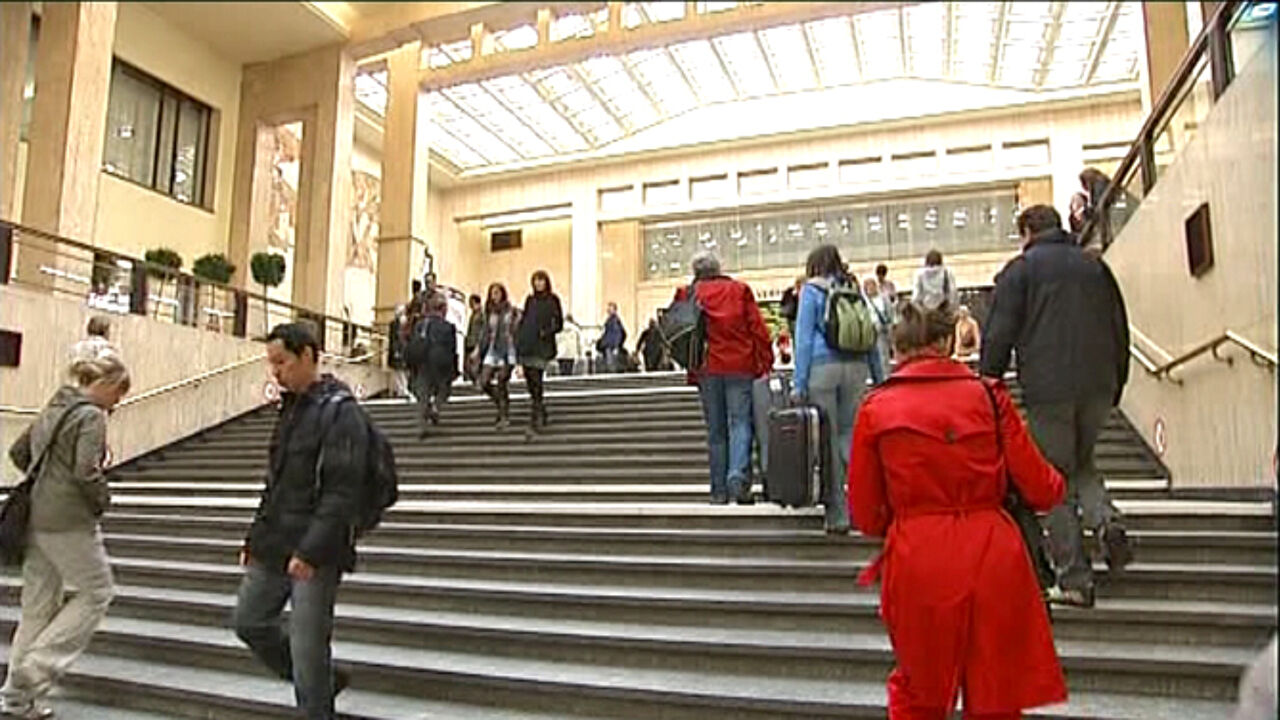 The cleaners are employed by the Sint-Stevens Woluwe (Flemish Brabant) company Local Cleaning.
Local cleaning works as a sub-contractor for Gom, the company that won the contract to clean the stations.
Initially the cleaners were paid cash-in-hand, with their incomes not being declared. However, they now work as bogus self-employed.
The cleaners work nights seven days a week and are paid 10 Euros an hour with no bonuses for working nights or at weekends. They are paid less than the minimum wage for someone employed as a cleaner in Belgium.
Despite earlier promises, they have yet to be offered a permanent contract of employment.
Many of those working for Local Cleaning paid 4,000 Euro for the journey from Romania to Belgium and the necessary papers to allow them to stay here.
Belgian Railways says that it is aware of the situation, but is unable to terminate its contract with the cleaning company. The rail company says that in future it will enforce stricter criteria when putting services out to tender.
Vacature says that the illegal practices by Local Cleaning will have cost the state 1.7 million euros in lost taxation and social security contribution.
All this from a firm working indirectly for the state-owned rail company.
Hilde Engels of the Cleaning Union told the magazine that she estimates that around half of all cleaning companies are guilty of malpractice.