Flemish hopes of an Oscar for the movie 'Bullhead' were dashed last night when the Iranian film 'A Separation' won the Oscar for Best Foreign Language Film at the Academy Awards in Hollywood.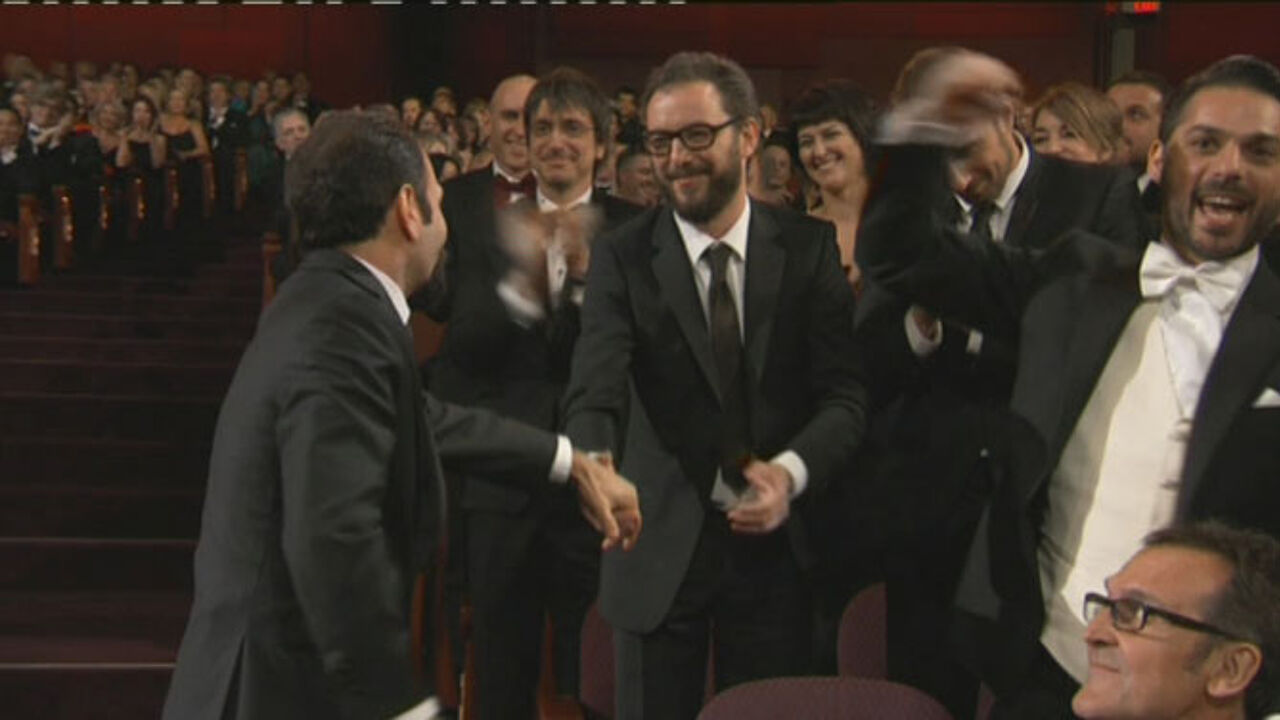 'A Separation', a movie about a couple that are separating, was the bookie's favourite. Before the announcement Bullhead director Michaël R. Roskam said that he would be cheering if the Iranian movie won the award. Mr Roskam and lead actor Matthias Schoenaerts joined in the applause for the winners and congratulated director Asghar Farhadi. The Iranian director said that he was pleased that his country was being mentioned in connection with culture and not aggression or violence for once.
The Flemish co-production 'A Cat in Paris' failed to win in the best animation film category either with the film 'Rango' taking the award.
It was not only a night of disappointment though. The silent movie 'The Artist' won the Oscar for the best soundtrack. The soundtrack was recorded by the Brussels Philharmonic and the Brussels Jazz Orchestra. The Brussels Philharmonic is the former VRT Orchestra.
"You can never lose an Oscar"
Matthias Schoenaerts and Michaël R. Roskam are well aware of the Oscar hysteria that their nomination has fuelled in Belgium: "We don't know about everything that is happening, but it must resemble a form of mass hysteria. People are really going mad."
"It's like competing in the World Cup."
But Michaël R. Roskam also acknowledged the uphill challenge he was facing: "'A Separation'is the big favorite. You can win an Oscar. You can never lose one."