Police have to free German security guards
Police have had to intervene to free employees of a private German security firm that had been deployed as part of an industrial conflict at car parts manufacturer Meister in Sprimont in Liège Province. The unions claim that the security guards were inflicting damage at the company.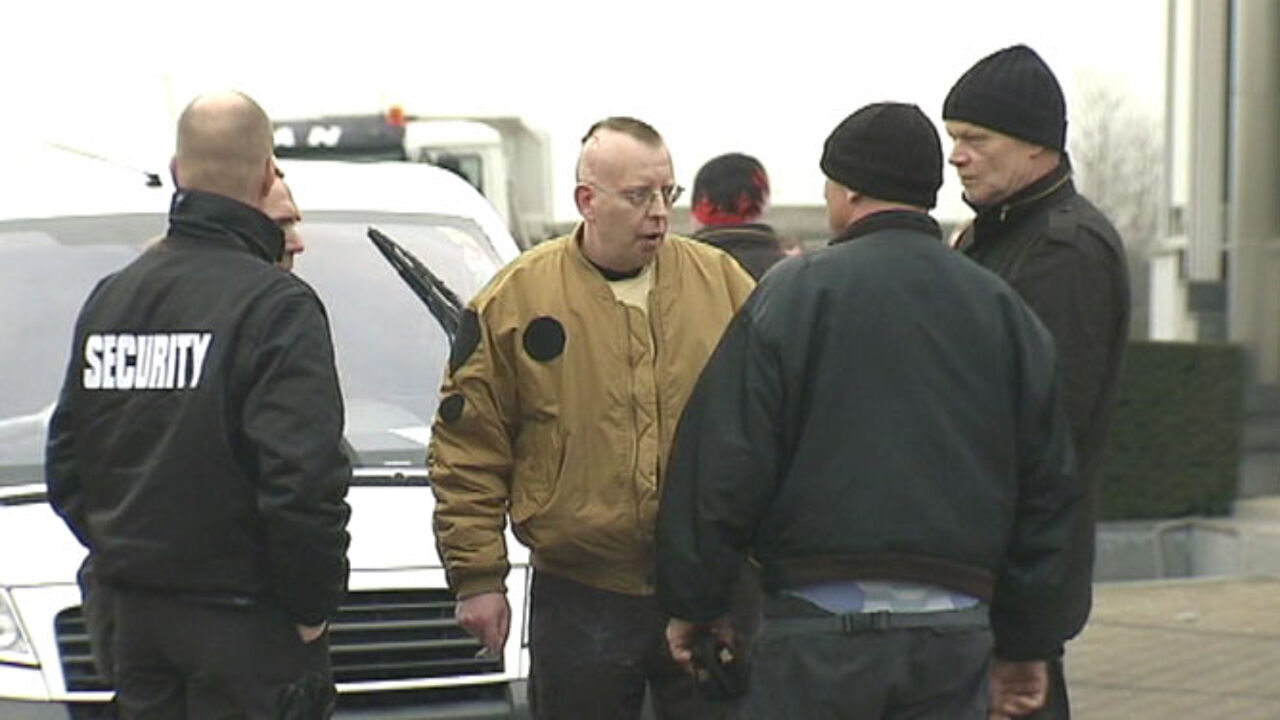 Meister management asked the security guards to gain control of three trucks loaded with finished car parts that had been standing at the Sprimont plant. The guards were kitted out with baseball bats, truncheons and tear gas. Union officials say that the security guards acted in a violent fashion.
The guards stand accused of damaging drinks vending machines and searching employee lockers. The guards were led away by the police. They were unable to remove any of the company's equipment from the site.
A trades unionist alerted his colleagues last night. They then turned out in large numbers. Normally the trades unionists only blockade the entrance during the daytime, but now they are considering a nocturnal blockade too.
Talks between management and unions were planned for Monday afternoon, but may now not go ahead. Meister management announced redundancies last week after it failed to land two important contracts. Last Wednesday trades unionists took the management hostage for a while, a common though often symbolic practice during industrial conflicts in Francophone Belgium.