Flemish nationalists launch election campaign
In Leuven, N-VA leader Bart De Wever has spoken at a meeting of party members to kick off the N-VA's campaign for the local elections in October. The Flemish nationalists are looking beyond the municipal elections as well, already preparing for the 2014 federal elections.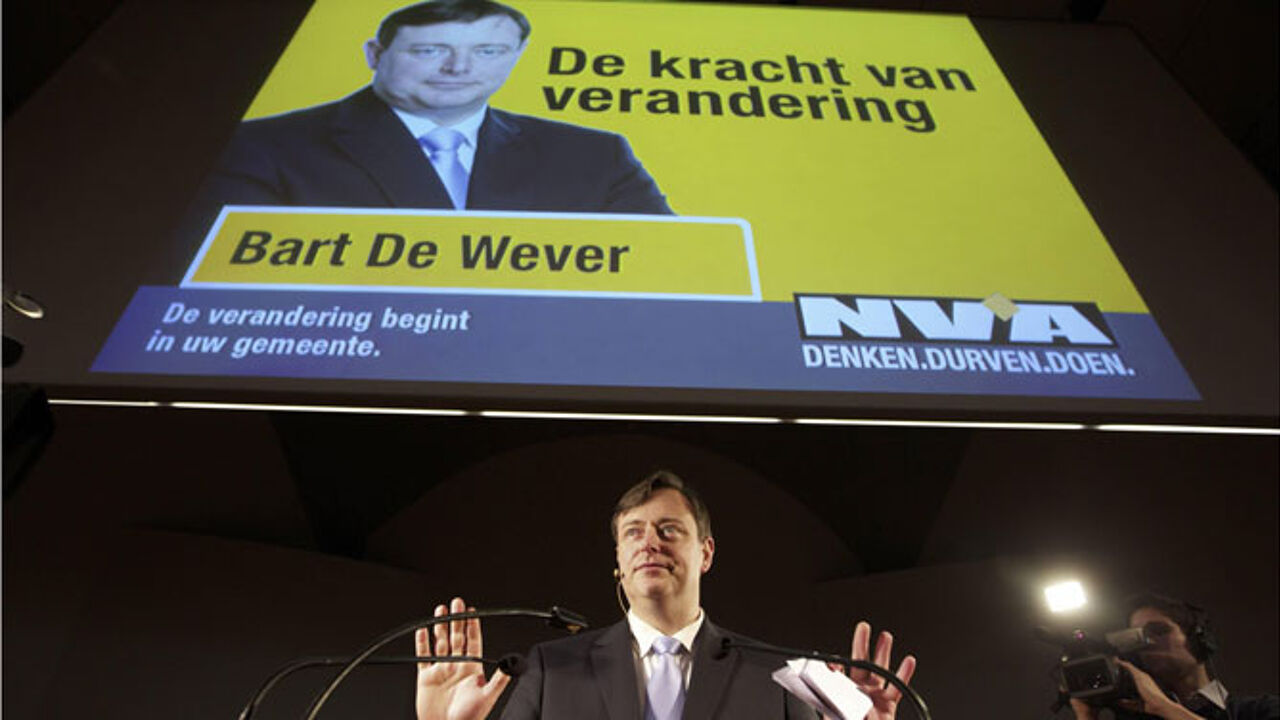 In Leuven (Flemish Brabant), Bart De Wever announced the slogan for the local elections: "De kracht van verandering", or "The strength of change".
Opinion polls give the N-VA as much as 30 percent of the votes in Flanders, but for the moment the N-VA almost has no mayor anywhere in Flanders as the party only emerged as a big player after the previous local elections in 2006.
"In the upcoming elections, it's the main aim of the other parties to keep us at bay. It's the traditional parties against us. In some cities, some parties are cooperating in cartels to exclude us", Bart De Wever told his audience. The N-VA hopes to break this deadlock.
Bart De Wever sees the local elections as a first test for the federal elections in 2014. "We are already part of the Flemish government and would like to become part of a federal coalition as well." He calls on Flemish voters to choose the N-VA in October and in 2014, as it's the only way to oust Elio Di Rupo as Prime Minister, he adds.
On a federal level, Mr De Wever proposes a kind of confederalism instead of the state reform Belgium is going through now. This state reform is not enough for the N-VA. "It's a status-quo, whereas we want a profound change."