AA Gent put the pressure on Bruges, Genk in trouble
In football, AA Gent downed KV Mechelen to put the pressure on Club Bruges in the battle for the second spot. Champions RC Genk are in trouble meanwhile, after a last-minute defeat at KV Kortrijk. The Limburgers of Genk face a tough battle for a spot in the season-ending play-offs, with only two rounds of play to go.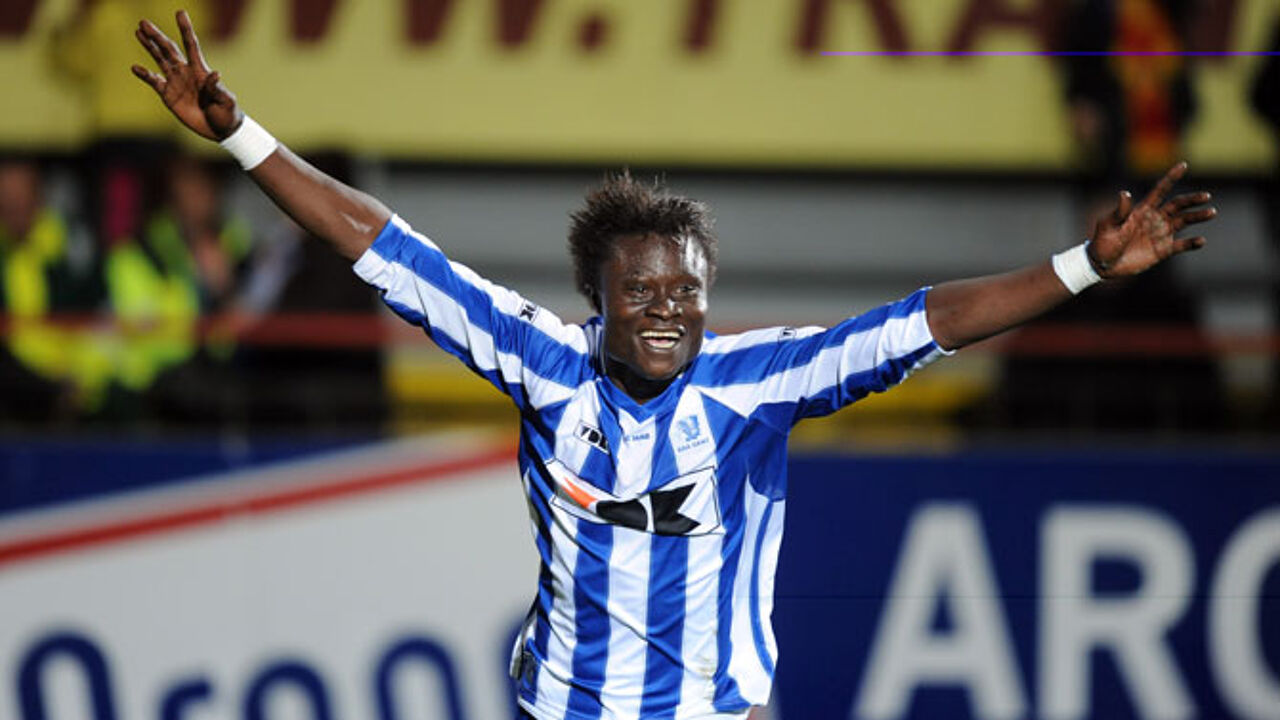 AA Gent midfielder and former Belgian international Bernd Thijs returned in the team after a long injury spell. Thijs proved once again that he is a very important player for the Ghent team. He gained control in midfield and converted a controversial penalty after 16 minutes of play.
AA Gent defended their bonus afterwards. KVM worked hard and came close to the equaliser, but in the end it was Senegalese striker Elimane Coulibaly (photo) doubling the score for Ghent: 0-2 in Mechelen.
Defending champions Racing Genk are still facing a tough battle to make it into the top-6 for the season-ending play-offs. Genk were beaten 3-2 by play-off challengers KV Kortrijk.
The West-Flemings built up a 2-0 lead, but Genk came back 2-2. In added time however, Kortrijk's Brecht Dejaegere made it 3-2. A major disappointment for Genk and a missed opportunity to almost secure a spot in the play-offs (photo: Kortrijk players celebrating after the match). Cup finalists Kortrijk from West Flanders are now level with Genk in the standings, but only one of them can make it into the play-offs.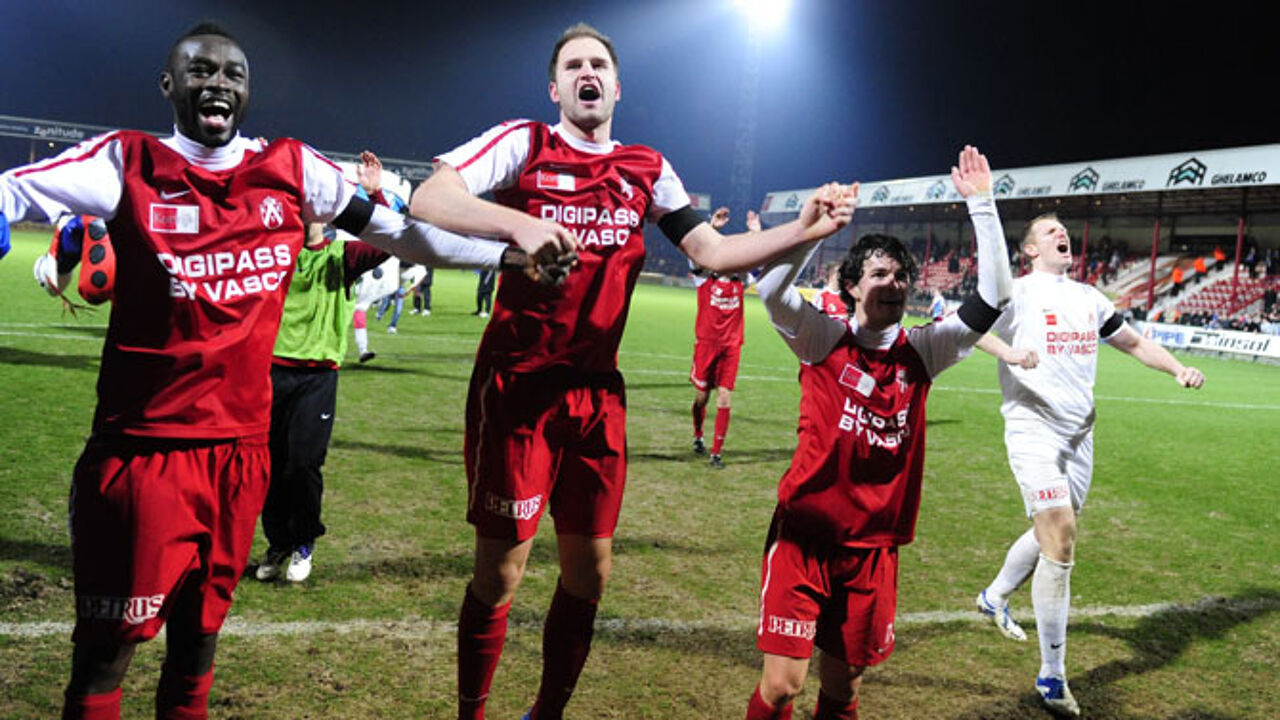 Sint-Truiden move away from last place
In other action on Saturday, Cup finalists Sporting Lokeren whipped Westerlo 4-0 at Daknam. Lokeren still have a small chance for play-off 1.
At the bottom of the table, Sint-Truiden managed a first win since November, squeezing past Zulte Waregem 1-0. The win allows the Limburgers to leave Westerlo in last position.
RAEC Mons, the new team of former Belgian international Enzo Scifo, swiftly moved past Beerschot AC, 4-2. Enzo Scifo took over as coach from Dennis van Wijk last week and enjoyed an excellent start. French striker Jérémy Perbet (photo) scored three times for Mons, confirming his position as the league's top scorer with 21 goals. Perbet had been looking for his best form for quite a while, but seems back in business now. It was Mons' first home win this year.
Newcomers Oud-Heverlee Leuven managed a goalless draw (0-0) against Lierse. OHL thus secured their spot in the top flight after promotion, a first in the club's history.
Sunday sees the classic between Club Bruges and Standard, while Anderlecht receive Cercle Bruges.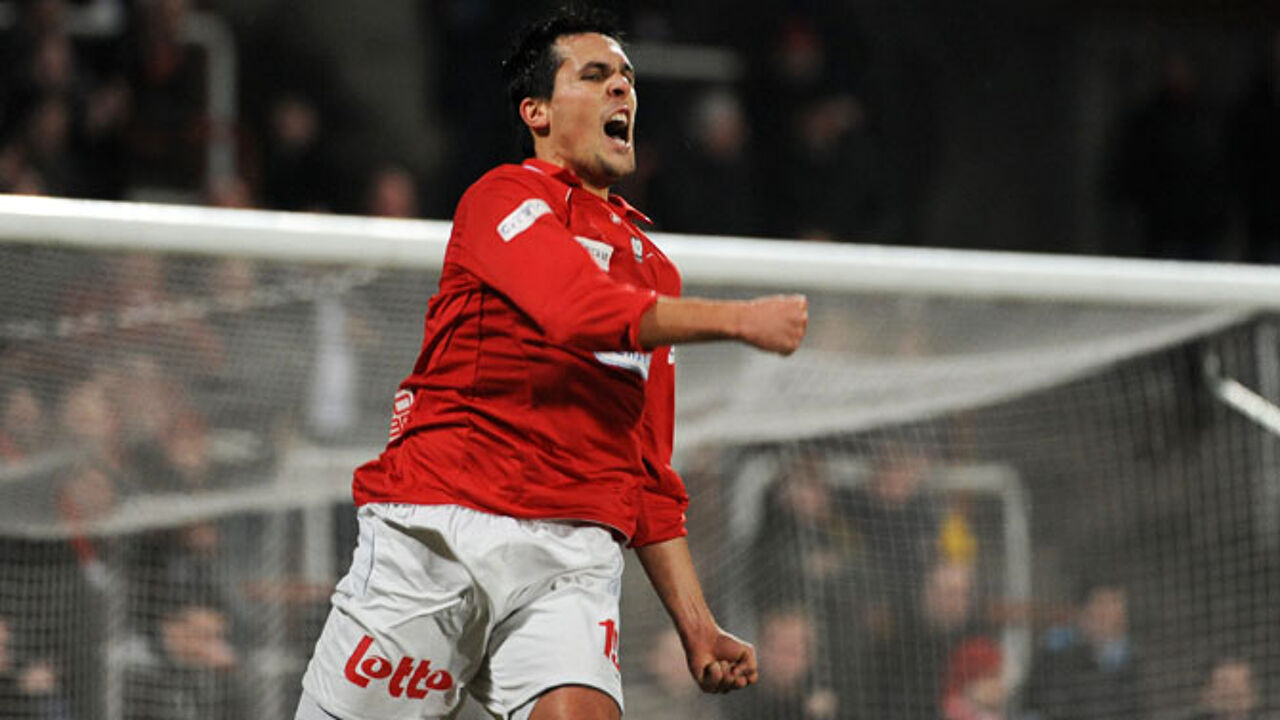 Standings (matches played and points):
Anderlecht        27-60

AA Gent             28-53

Club Bruges    27-52

Cercle Bruges 27-46

Standard           27-45

KRC Genk        28-43

KV Kortrijk         28-43
Lokeren             28-40
KV Mechelen    28-37
Beerschot         28-35
RAEC Mons      28-32
Lierse                 28-30
Zulte Waregem 28-27
OH Leuven         28-26
Sint-Truiden       28-18

Westerlo             28-17