Russians go to the polls in Brussels: hopes for the future
Russia held a presidential election on Sunday. Vladimir Putin, who is poised to win the elections, is seeking a strong victory to put an end to the protests. But what do the Russians in Belgium think? The VRT sent a team to the Russian embassy where Russian citizens cast their vote abroad.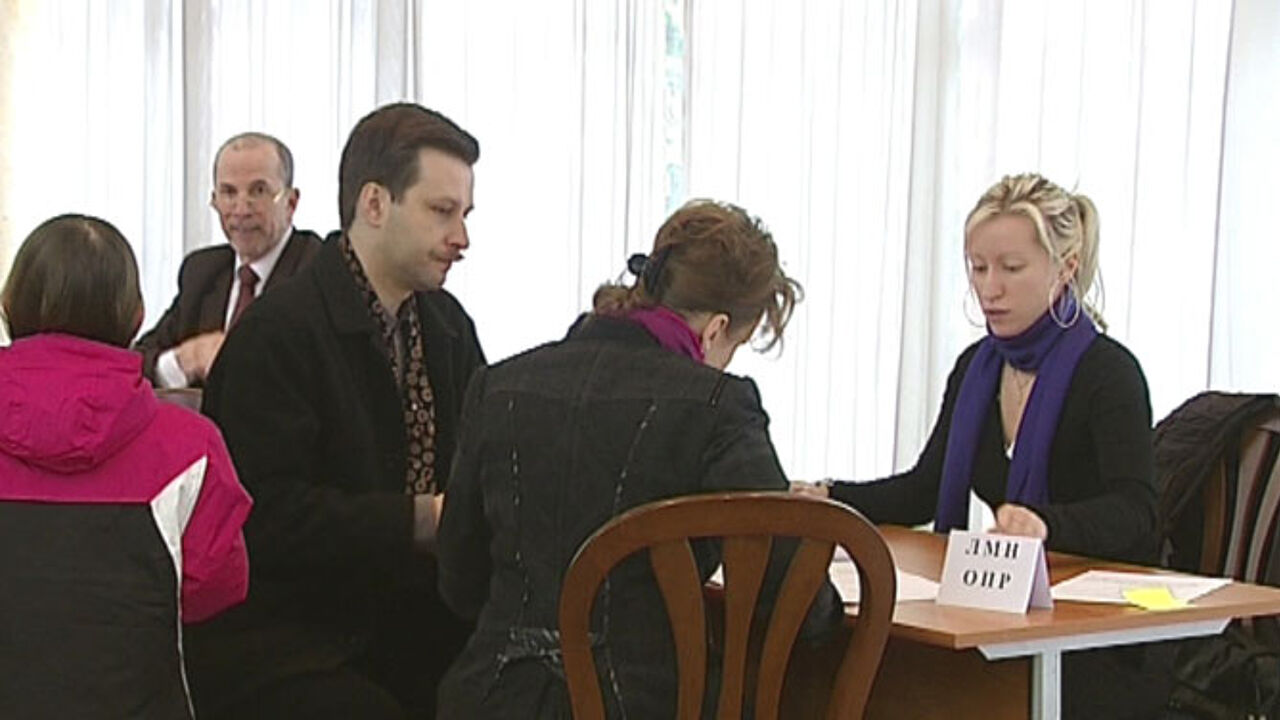 It was a busy day today at the Russian embassy in Brussels. The VRT asked Russian voters what their country really needs right now. "Stability in the first place", says Andrey. "Things have developed quickly in the past years. What we need now is stability."
Olga hopes that despite the demonstrations - as demonstrations have become common around the world, she adds - the new government and the new president will take into account the wishes of the protesters.
Maxim expresses his wish that "they - those in power - will tell the truth. I hope that they tell the world and me what really happens in Russia, and what they are planning to change." Maxim adds that he voted for Prokhorov.
Most Russians present at the Russian embassy believe that the presidential elections in their home country will be fair. Alexander says that it is clear that they tampered with the results of the previous elections, but that he has good hopes that this will not be the case this time. Asked who he has voted for, he answers that there is no candidate that he trusts 100 percent.