Belgian tourist was first at crash scene
Belgian tourist Marianne Van Malderen was one of the first people on the scene of the coach crash in the Sierre Tunnel. She told the Swiss news website 'vingt minutes' that when she drove through the tunnel she suddenly saw the children standing there in the middle of the road.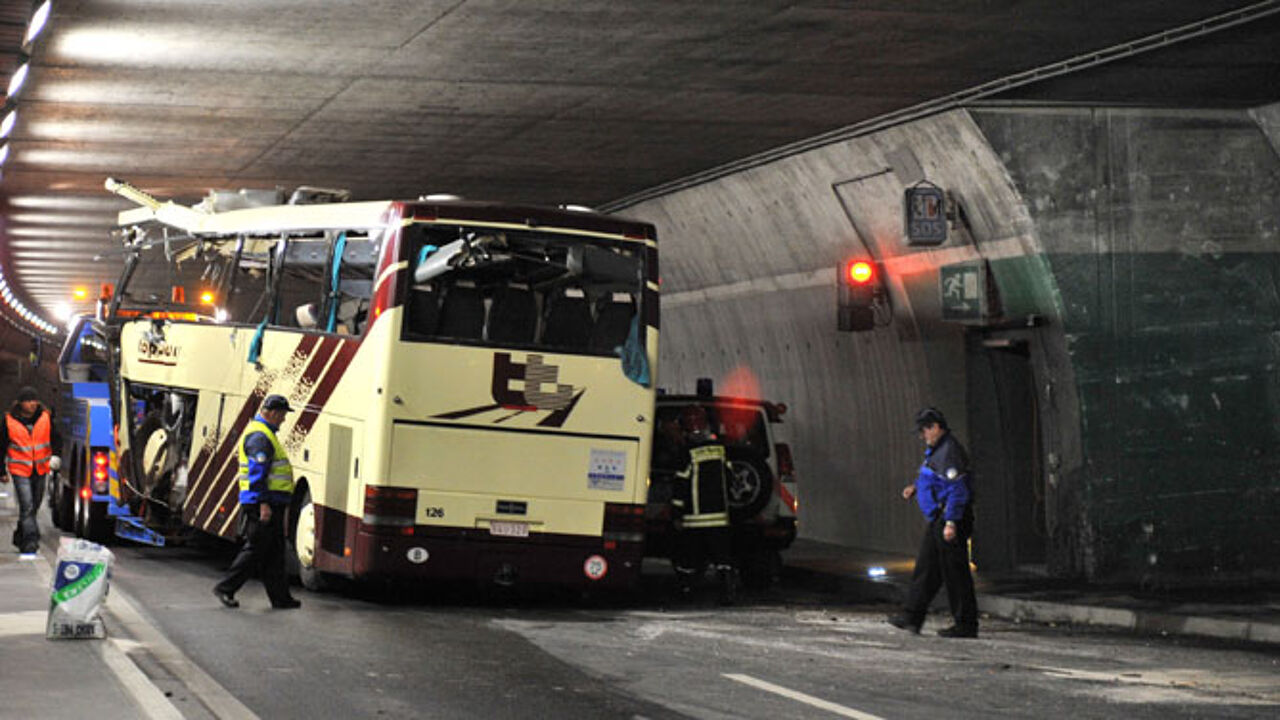 Marianne Van Malderen and her husband are on holiday in Switzerland and drove through the Sierre Tunnel minutes after the crash.
"The children were standing in the road waving at the cars in an attempt to stop them."
"We then saw the coach that was badly damaged. We noticed the Belgian number plates. We got out and walked to the car. It was a dreadful sight. The children shouted all at the same time. Seats had been pressed forward. Some were entirely loose."
"We saw lifeless children's bodies hanging through one of the windows. It scared us that we only saw children and no adults. Some were moving. My husband and I wanted to free them."
The Belgian couple didn't manage to get into the vehicle because the doors were on the side of the tunnel wall. They were able to free three children through the window: "Two could walk. The third victim had a bad leg injury."
"The children were in a state of shock. They hardly moved. I tried talking to them, but they spoke Dutch and I'm a Francophone. We didn't understand each other. I did try to reassure them the best I could. Then we waited by the coach for the fire brigade to arrive."