Parents reunited with their children's bodies
The parents of the children who died in the Swiss Coach Disaster in Sierre on Tuesday night are being given a first opportunity to see the bodies of their children in the course of Thursday morning.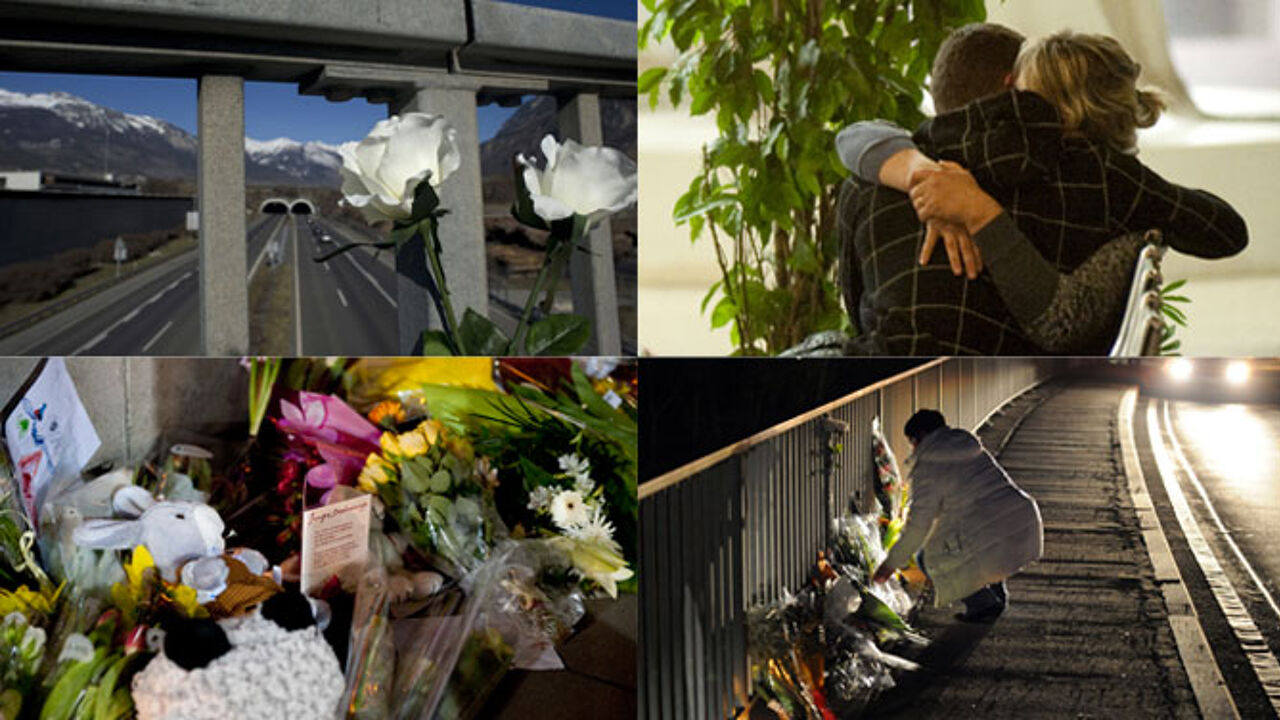 The bodies will be repatriated to Belgium as soon as possible.
The mayor of Lommel, the Limburg town that bore the brunt of the tragedy, Peter Vanvelthoven, told VRT News: "We are taking time all morning to accompany the parents to pay their respects to the children who died."
The parents are getting an opportunity to pay their respects to their children, but are also being asked to formally identify the bodies. On Thursday morning the identity of three of the victims remained unclear. On Wednesday evening a first identification occurred using photographs.
Earlier all the parents of the children from the two schools involved: 't Stekske in Lommel and the Sint-Lambertus School in Heverlee arrived in Switzerland. There they were told what had happened to their children. Many parents did not know the fate of their children for many hours.
Peter Vanvelthoven: "Some parents didn't know for twelve hours. It was hardly human."
The Prime Minister, Elio Di Rupo, had said that the bodies may be returned to Belgium as early as today, but this will now not happen because too many formalities need to be completed. The Swiss authorities have already given their permission for a speedy repatriation. Two C-130 Hercules planes are at the ready. They have been recalled from an exercise in Portugal. A Defence Department Airbus is also in Switzerland.