Flemish nationalists of N-VA hang on to first place
An opinion poll carried out by the VRT and De Standaard shows that if elections were held now, the Flemish nationalists would come out on top with 33.5 percent of the votes. That's 5.3 percent more than at the federal elections of June 2010. The federal coalition parties remain more or less status-quo.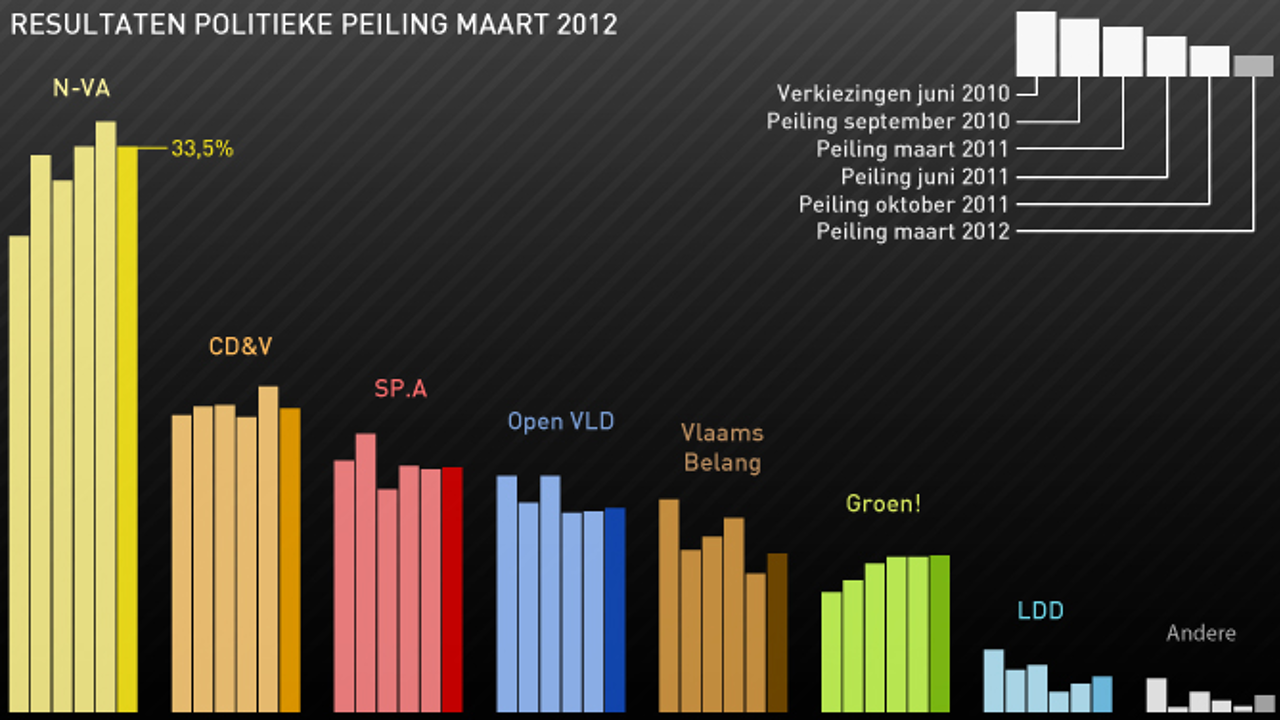 The opinion poll involved 1,026 respondents and was carried out between 27 February and 11 March. The N-VA remains by far the biggest political player in Flanders, and can count on 33.5 percent of the votes. This is, however, a slight drop of 1.5 percent compared to the previous opinion poll carried out in September. At the same time, it turns out that N-VA leader Bart De Wever is no longer the most popular politician in Flanders, see below.
The greens of Groen (photo: Wouter Van Besien) climb 2.2 percent compared to June 2010 and now have 9.3 percent according to the poll.
The federal coalition parties cannot really benefit from their driving seat position. The Flemish Christian democrats of CD&V are the second biggest player with 18 percent, the socialists of SP.A have to be content with 14.5 percent and the liberals of Open VLD would collect 12.1 percent of the votes. For all three, this is more or less a status-quo compared to June 2010, and still a long way behind the N-VA.
The Flemish far-right Vlaams Belang has stopped its fall and would now have 9.4 percent of the electorate behind them. The right-wing liberals of LDD of Jean-Marie Dedecker only have 2.1 percent left.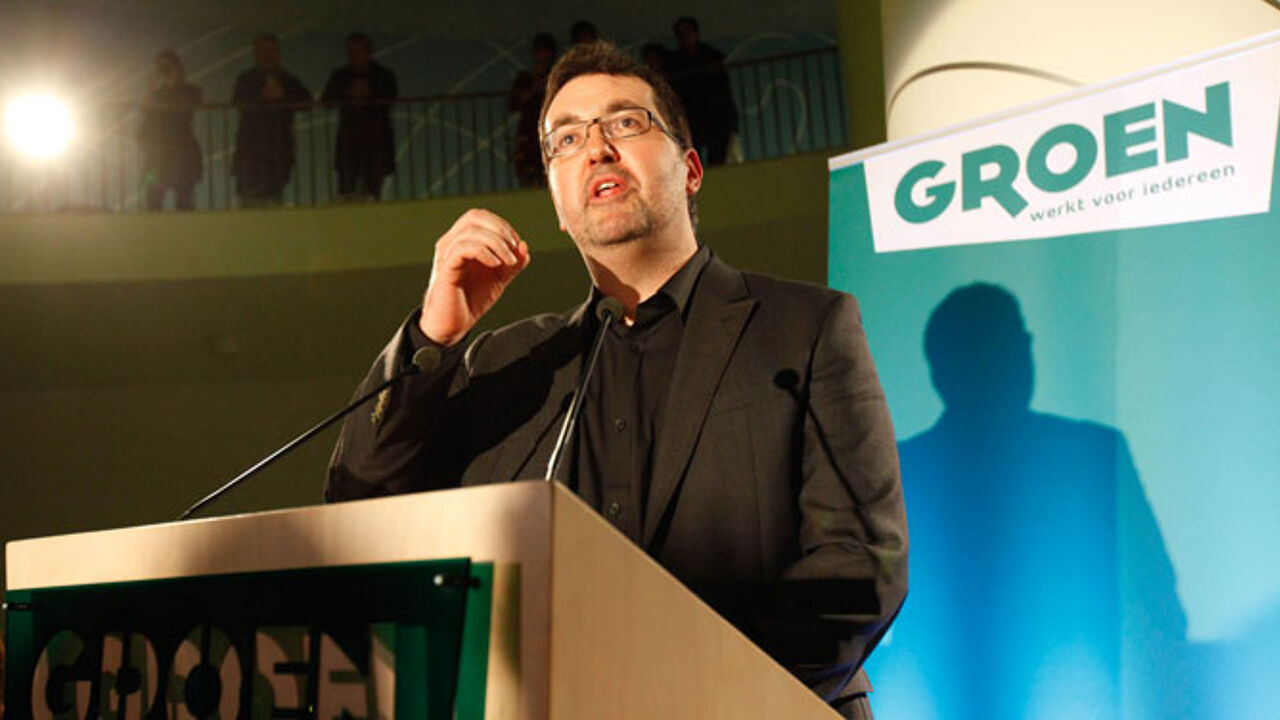 Bart De Wever ousted by Kris Peeters
A remarkable result of the poll is the fact that Bart De Wever, the leader of the Flemish nationalists, is no longer the number 1 in the individual ranking. After 2.5 years, Mr De Wever is beaten by the Flemish Prime Minister Kris Peeters (photo).
Mr Peeters climbed 10 percent compared to the previous poll and manages a score of 52 percent, just beating Mr De Wever. The socialist figurehead Johan Vande Lanotte is on number 3.