Whole country stops for a minute's silence
Today is a National Day of Mourning to pay tribute to the victims of the Swiss Coach Disaster in which 28 people perished, including 22 children. The decision was taken by the federal government yesterday, and announced by Prime Minister Elio Di Rupo.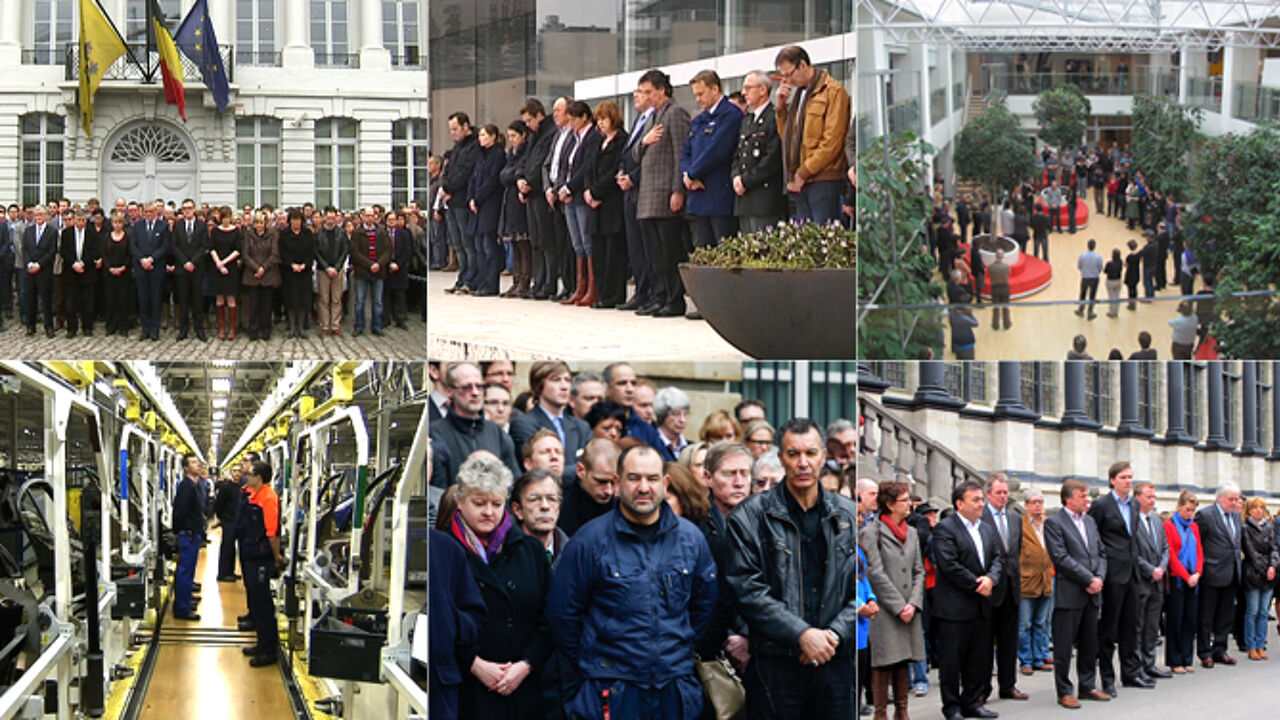 A minute's silence was observed in public places and other locations in the whole country including schools, administrations, private companies and government buildings. The public broadcaster VRT adapted its TV and radio schedules and changed playlists to have solemn music filling the airwaves.
Federal key ministers held their meeting, which normally takes place every Friday, yesterday evening and will not convene today. Among those coming out on the street to observe a minute's silence, were also the Flemish PM Kris Peeters and his key ministers.
After the minute's silence, church bells were rung. Flags are hanging half-mast at official buildings across Belgium, the Netherlands and the Swiss canton of Valais where the accident happened. Apart from the Belgian victims, six Dutch children were killed in the crash, and official British sources say that one of the dead is an 11-year-old with the joint British-Belgian nationality.
Public transport also showed a mark of respect, with trams and buses stopping for one minute at their stop. Trains continued running, but a message was sent through the loudspeakers to address passengers (bottom photo: school in Heverlee).