20,089 sign book of condolence
More than 20,000 people have signed the online book of condolence that was opened by the Sint-Lambertus School in Heverlee (Flemish Brabant). Sint-Lambertus was one of the two schools whose pupils were involved in Tuesday evening's bus crash in Switzerland. The book of condolence was closed on Saturday evening.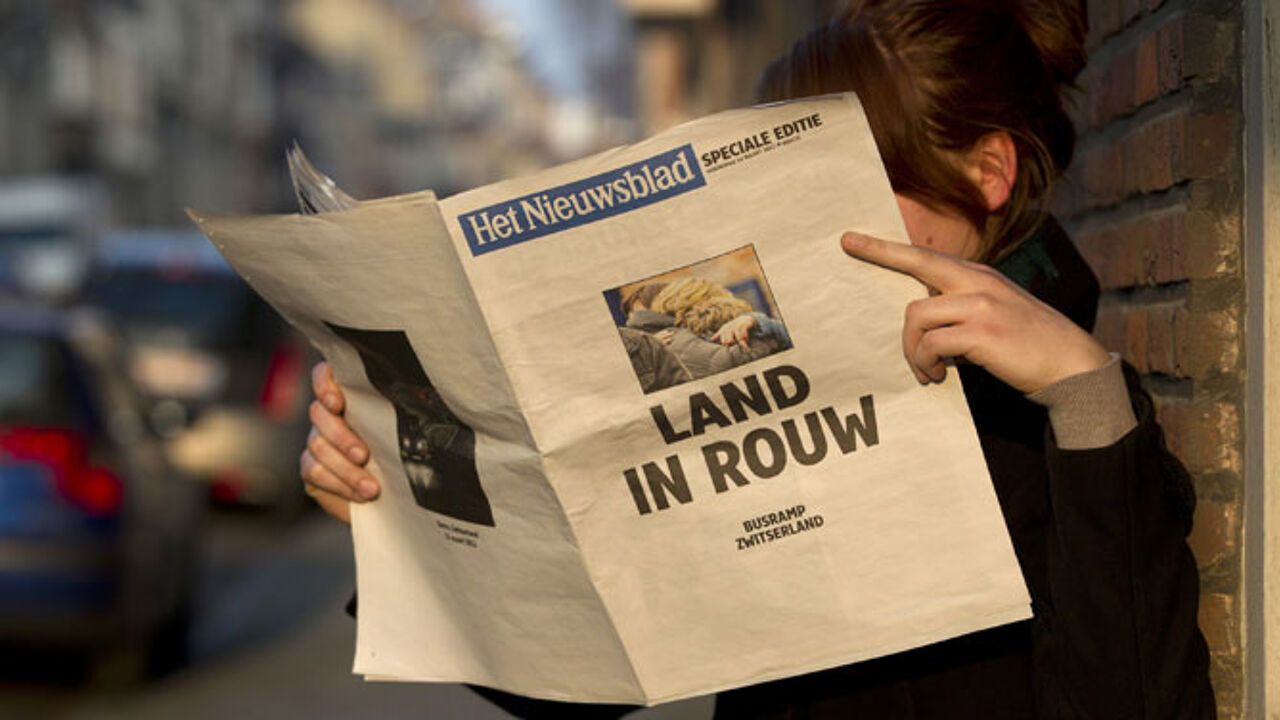 However, anyone wishing to express their sympathy and support for the families of those killed in the accident can still sign books of condolence in the town halls in Leuven, Lommel and elsewhere.
The school opened the book of condolence on its website on Wednesday.
Within just three days 20,089 people left messages of support.
The City of Leuven has set up a chapel of remembrance in the town hall with photo of the seven pupils and two members of staff from the Sint-Lambertus School that died in the bus crash.
The chapel will be open to the public from 2pm on Sunday.
The photos on display in the chapel of remembrance will be taken to the Church of Saint Peter in Leuven on Wednesday, ahead of Thursday's joint funeral ceremony.
The Dean of Leuven Dirk De Gendt has asked people to go to church on Wednesday evening and light a candle for those that perished in the accident.