Motorbike taxis arrive in Brussels
From today onwards visitors to the Belgian capital will also be able to call on the services of motorbike taxis. Brussels now joins cities like Madrid, Paris and Barcelona where this form of transport is already available, but for Belgium it is a first.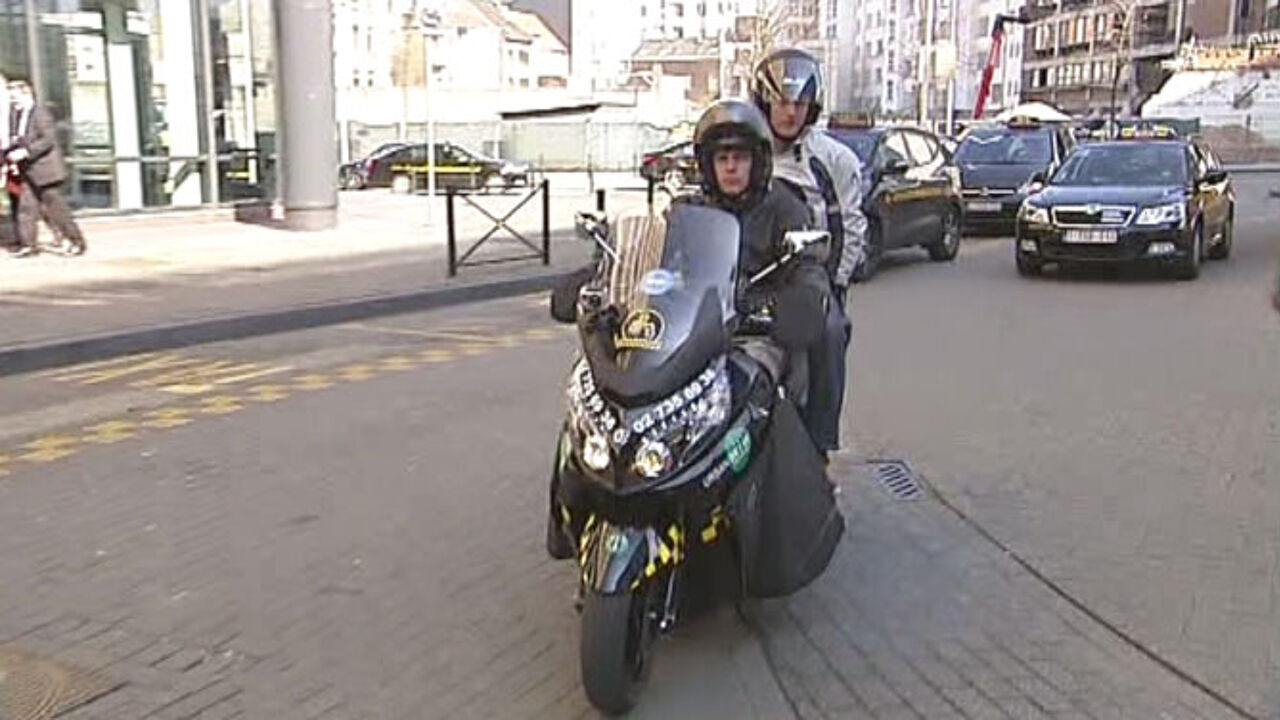 Flemish Transport Minister Brigitte Grouwels has been backing the deal from the start: "We think there will certainly be a clientele for this mode of conveyance, especially among the more adventurous. We believe that businesspeople who want to travel about quickly in the city will use it too."
A motor taxi driver told the VRT: "A bike gets you there more quickly. That's the biggest advantage. If there's a jam, buses and cars get stuck, but we can often get through."
A ride will cost around 20 euros, the same as the fare of a conventional taxi journey. Brigitte Grouwels: "Fares are identical. We are reforming the sector, but we seek harmony too."
"We also think motorbike taxis will attract customers who don't use conventional cabs. I don't think it's extra competition. We're just broadening the market."
Passengers taking a motorbike taxi in Brussels will have to wear safety gear. The bikes have hybrid engines. This means that they can run on electricity and will produce less CO2.
Motor taxi drivers have had to pass a special test to show their skills.
The project can't count on universal appeal though. One conventional taxi driver told the VRT: "This is fine in India or Afghanistan where there is little space. Here in Belgium there's enough room for a car."
"I can't see business types in a suit kitting themselves out in the safety gear."
"It can also be dangerous because drivers in Brussels aren't used to taking account of bikes."