Farewell ceremony for 17 coach crash victims
A ceremony of leave-taking has been held in the Limburg town of Lommel to mark the deaths of 28 people in the Swiss Coach Disaster. The accident happened in a Swiss tunnel when a Belgian coach carrying a party of Belgian school children was returning home after a ski trip.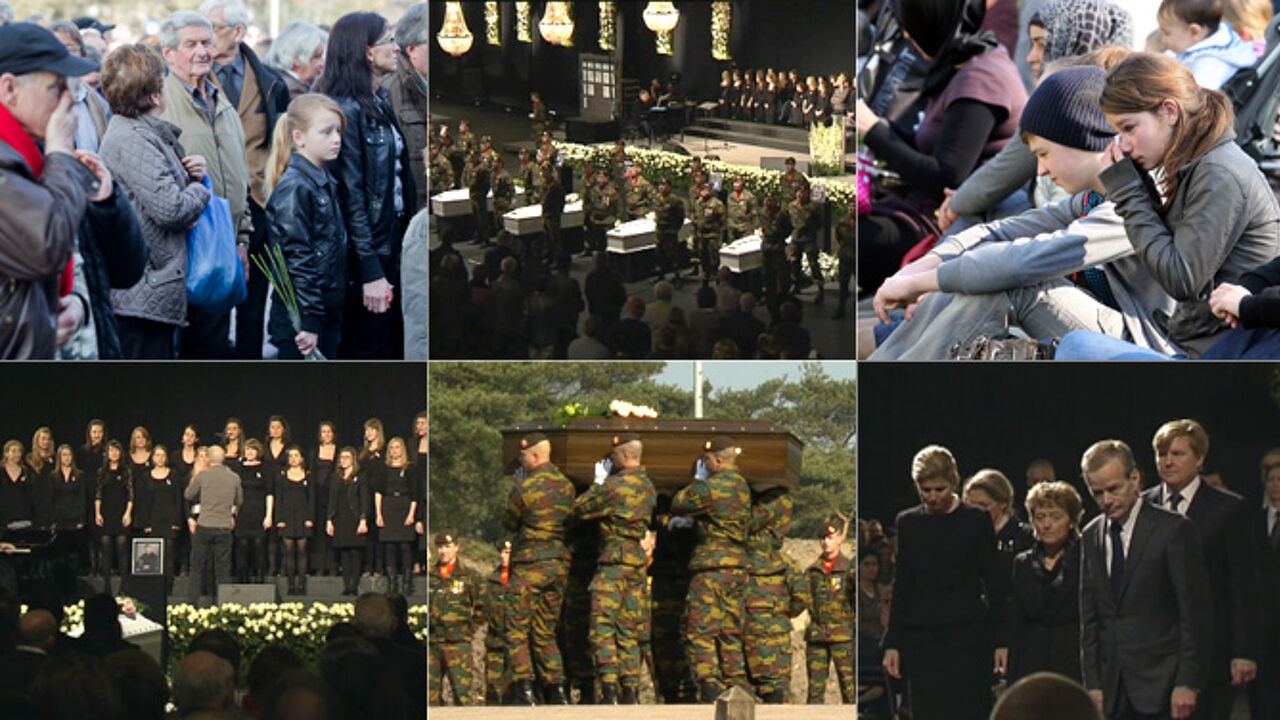 In all twenty-two children died in the crash.
Today's ceremony in the Soeverein Arena in Lommel was an opportunity to say goodbye to 14 of the children and their teacher. The school children from the school 't Stekske were to complete their primary school education in June. Their teacher had been accompanying such ski trips for twenty-five years.
Some 5,000 people attended the ceremony inside the arena. A further 4,000 people watched proceedings on two large video screens erected outside.
King Albert and Queen Paola also attended as well as the Belgian, Flemish and Dutch Premiers and a delegation from the Switzerland. The Swiss President headed the delegation. Crown Prince Willem-Alexander and Crown Princess Maxima of the Netherlands were also there. Several of the victims were Dutch school children.
European Council President Herman Van Rompuy and his wife wore a white ribbon at the ceremony.
The Mayor of Lommel and the Governor of Limburg Province too were among the mourners.
Stringent security was in force. The families chose a public service, but did not want any photographs to be taken. Police officers from the Netherlands were bussed in too. People making photos faced severe punishment.
The entire town is involved in today's events. Public life is at a standstill. In the centre of Lommel most shops have closed. White ribbons have been hung on the road to the Soeverein Arena.
A similar ceremony is being held for the victims from Heverlee in Leuven on Thursday.