Funeral for seven Leuven coach crash victims
The funeral ceremony has taken place in the Saint Peter's Church in Leuven for seven of the children that died in the Swiss Coach Disaster last week. In all twenty-eight people were killed when the coach that they were travelling on crashed into the wall of the Sierre Tunnel. The party was returning home from a ski trip.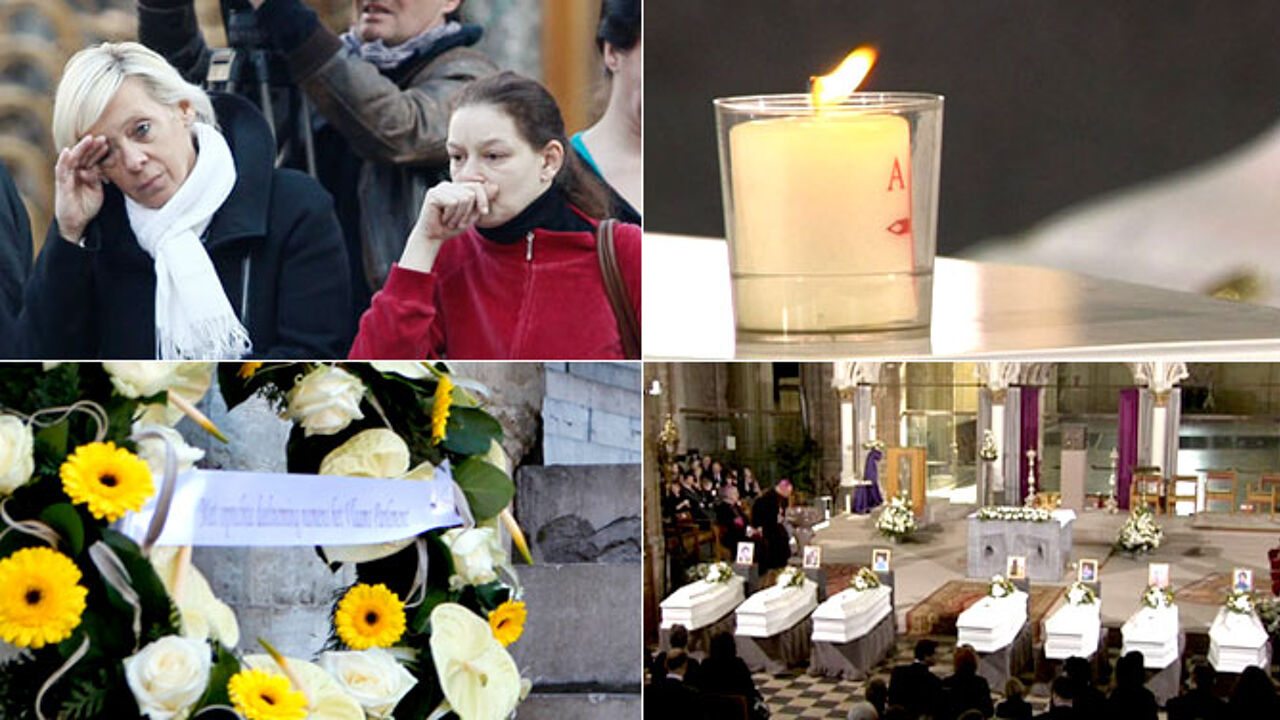 In contrast with Wednesday's ceremony today's was a conventional funeral. The children all attended the Sint Lambertus Roman Catholic School in Heverlee. The Dean of Leuven, Dirk De Gendt, presided over the ceremony. He was assisted by the papal nuntius and the Belgian Primate, Archbishop Léonard.
The normal seating in the church accommodates only 800 people, but this had been increased to 1,400. The places were reserved for relatives and friends of the victims and dignitaries. King Albert and Queen Paola attended as did Crown Prince Willem-Alexander of the Netherlands and Princess Máxima.
The Belgian, Flemish and Dutch Premiers were there as well as the President of Switzerland. The Aarschot girls' choir Scala sang during the service.
A teacher and a staff member who accompanied the party and also died were honoured as were the two drivers that were killed, though their funeral takes place separately.
The ceremony could be followed on big screens outside the church and on the market square. Much of the centre of Leuven had been closed to traffic.