What was oldest Belgian's secret for longevity?
Jan Goossenaerts, Belgium's oldest male inhabitant, has died at the age of 111. Jan is believed to have been the oldest European male too.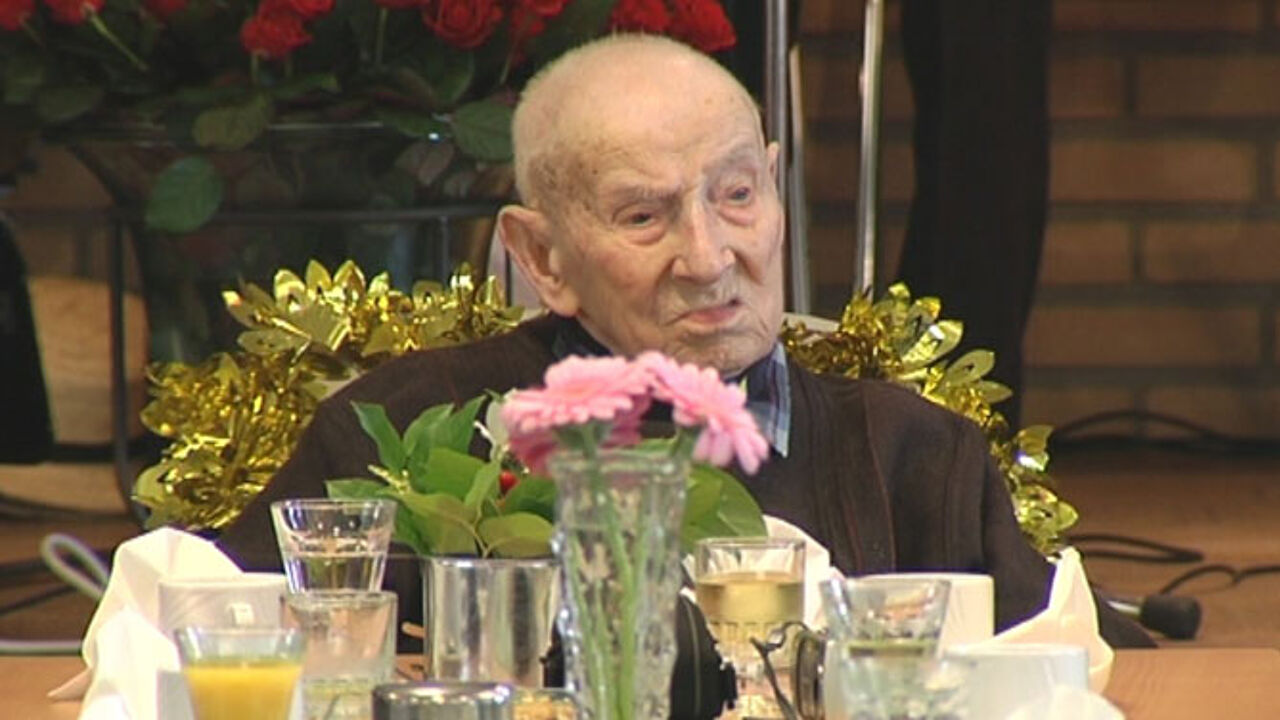 He was born in October 1900 and last week passed away at the nursing home in Essen (Antwerp Province) where he was living.
Jan lived with his son and daughter-in-law until he moved to the nursing home at the age of 107. Each year his birthday attracted numerous well-wishers.
In recent years he refused all interviews saying that he had said everything last time and that nothing had changed since. He attributed his longevity to hard work starting as a farm help he later became a bricklayer. Apart from hard work Jan Goossenaerts recommended 'early to bed' and Liège pear syrup on your sandwiches, a substance that he referred to as 'poepgelei'.