"Romanians had to work 7/7"
Social inspection officers have carried out a series of checks looking at compliance to social legislation among cleaning subcontractors used by the state-owned railway company NMBS Holding. One firm was found to be infringing the law.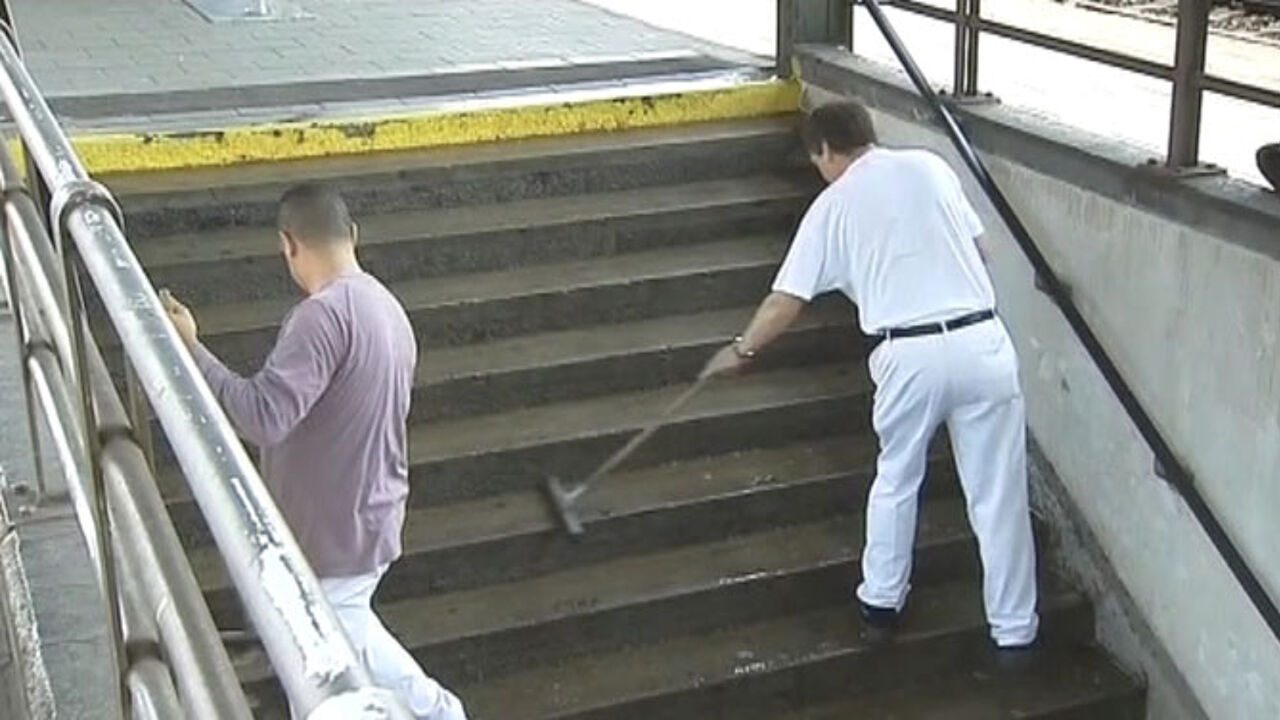 The cleaning firms do cleaning jobs in stations and NMBS offices. After rumours about violations of social legislation the NMBS asked the social inspection to carry out checks.
Five of the six cleaning firms used by the NMBS Holding that were checked stayed within the law. A sixth was found to be getting workers to work seven days a week. Cleaners weren't given legally-required breaks either.
The cleaning firm operating outside the law mainly employed Romanians.
Jean-Claude Heirman of the social inspection service: "The twelve employees had to work seven days a week. They were not given overtime, no breaks and no holidays."
The company has now been told to apply the law. The NMBS Holding is now awaiting a final report from the social inspection before it decides whether or not to cancel its contract.