Demonstrators highlight the right to abortion
In Brussels, some 2,000 people took to the streets to call for the right to abortion. The protest was organised by different European women's rights organisations, with political parties and the socialist trades union also taking part. Abortion is still illegal in some countries, while in Belgium it has not been accepted completely, demonstrators say.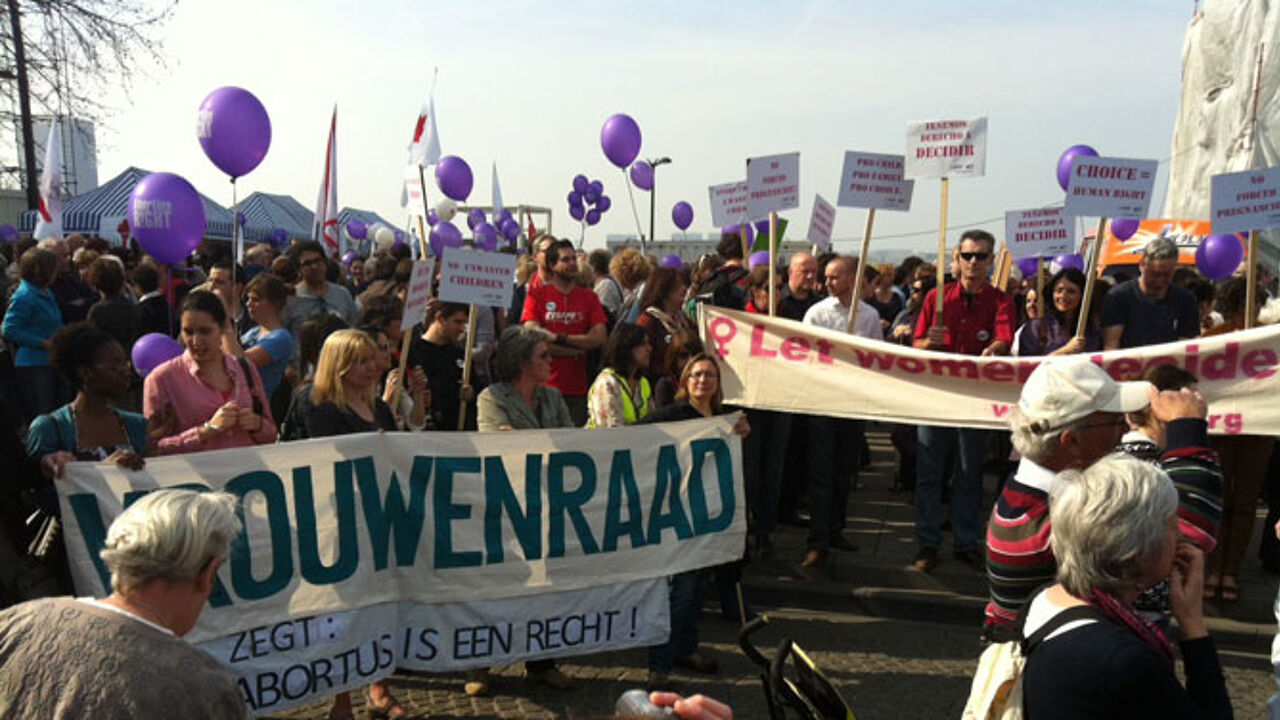 "Women should always have the freedom of choice. This freedom should be protected and guaranteed", says the "Platform for the Right to Abortion." This umbrella organisation points to the fact that abortion is still illegal in a number of European countries like Ireland, Poland, Malta and Cyprus.
The Platform explains that making abortion illegal does not lead to a drop in the number of abortions. It just makes it illegal, which poses a threat to public health. Even in Belgium abortion has not been completely accepted. Women who want to get rid of their unborn child are often intimidated and given a sense of guilt, the Platform claims.
The demonstration in Brussels enjoys the participation of international organisations, the socialist trades union and political parties. Another demonstration will be held tomorrow, this time against abortion.