"Tonight, a miracle has happened"
In football, Sporting Lokeren has beaten KV Kortrijk in the Belgian Cup Final. In the King Boudewijn Stadium at the Brussels Heizel site, Lokeren won it 1-0, the first trophy in the club's history. The Lokeren Chairman, 80-year-old Roger Lambrecht, had an emotional evening, bursting into tears after the final whistle.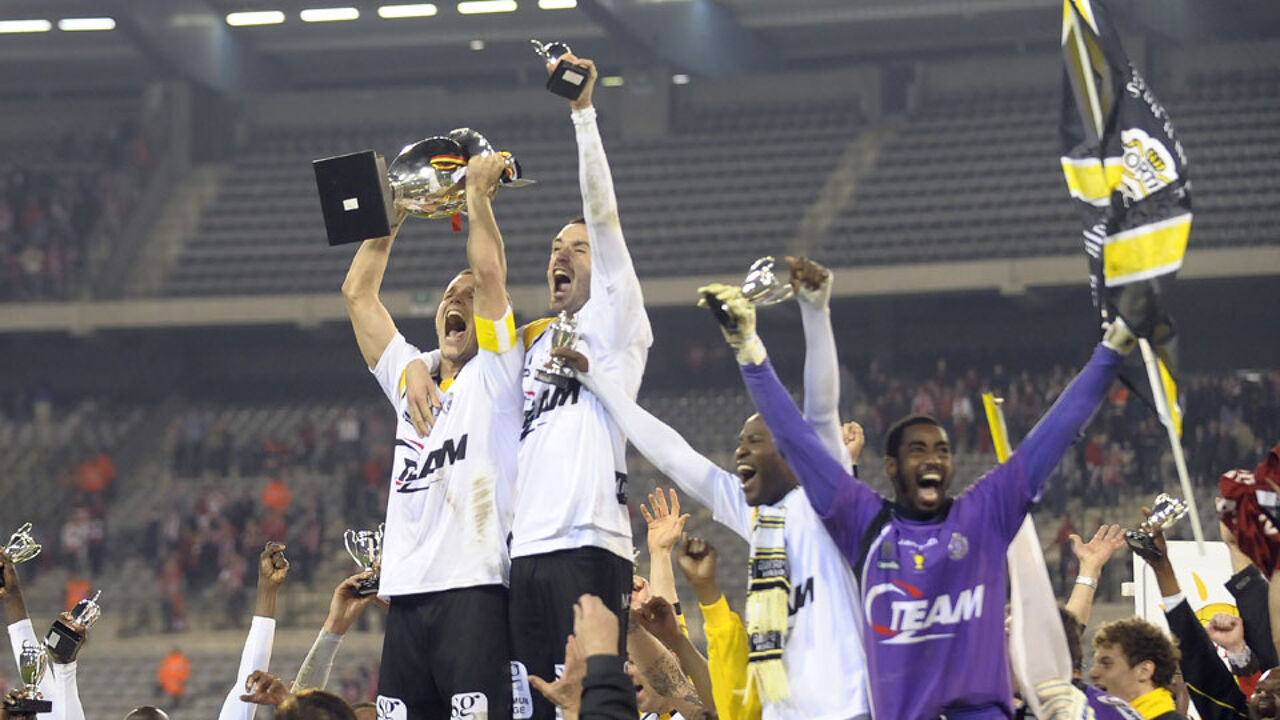 The game opposed two underdogs, as none of the traditional "big five" clubs (Anderlecht, Club Brugge, Standard, AA Gent and KRC Genk) had made it into the final. The West-Flemings of KV Kortrijk played their first ever Cup Final, while the East-Flemings of Lokeren made a second attempt to grab a trophy after losing their previous Cup Final 4-0 to Standard in 1981.
The crowd of 35,000 saw a strange game. Both teams had a good start, but when Lokeren's star player Benji De Ceulaer was sent off, the quality of the game dropped significantly. De Ceulaer received a red card for foul play against Kortrijk's Brecht Capon, but most insiders agreed that the red card was not correct and that both players should actually have received a yellow card from referee Jerome Efong N'Zolo.
10-men Lokeren showed even more determination and put up a strong defence, hoping to score on the counter-attack. KV Kortrijk could not really handle the new tactical situation, despite having one player more on the pitch, and only managed to up the pressure for some 10 minutes just after the break.
Sporting Lokeren scored on 77 minutes through Tunisian striker Hamdi Harbaoui (photo) and stood strong afterwards. The trophy was also a big success for Lokeren coach Peter Maes. The former goalkeeper is a rising star as a coach. "I dedicate this victory to all the families that were hit by the coach disaster in Switzerland", he told reporters after the match.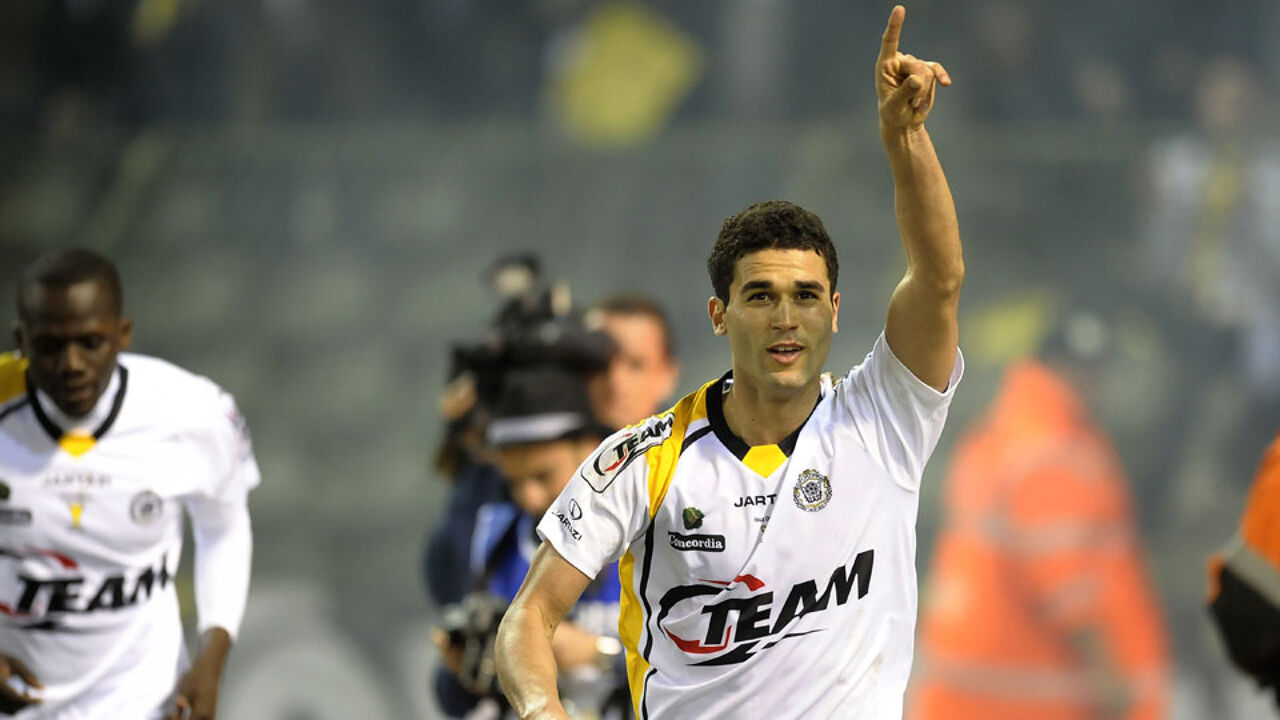 "First, we will have a long party"
After the final whistle, Roger Lambrecht burst into tears. "I am 80 years old and this is really incredible", he told reporters. "After just 8 minutes, we are reduced to 10 men." (Mr Lambrecht is actually mistaken, Benji De Ceulaer was sent off after 19 minutes). "But we played well and I want to thank the boys. Tonight, a miracle has happened. Two years ago, we were almost relegated to the second division, and I couldn't sleep for weeks. Now, we will play in Europe next season, but we will worry about that later. First, we will have a long party."